A customer recently contacted me to ask how-to connect a 1080p HD security camera to a Tivo DVR. He was the manager of a little league baseball team and he wanted to use an HD-Q7 security camera that would be permanently installed on one of his baseball fields. He already had a Tivo Roamio OTA DVR in place at the baseball field and he was already comfortable with how-to operate it, so he did not want to use a surveillance DVR as the recorder for this application.
I figured that there are likely other sports organizations that want to use an inexpensive AHD security camera to capture kids sports games, so I documented what I recommended to this coach. Please keep in mind that if you are wanting to setup a similar application, you may want to use a surveillance DVR instead of a Tivo. If you need help deciding, you can email me or contact one of my sales engineers at 561-433-8488.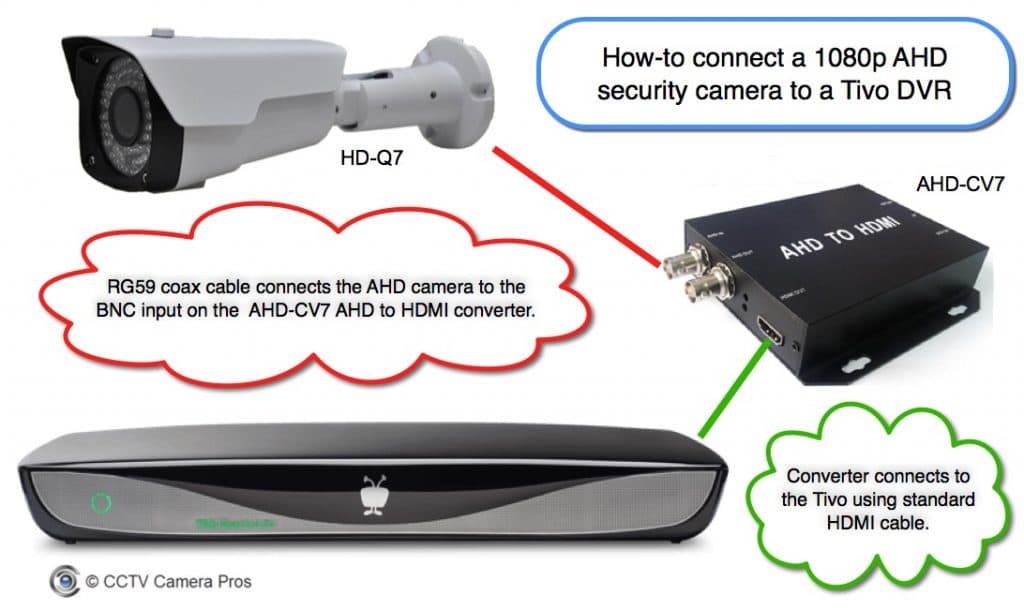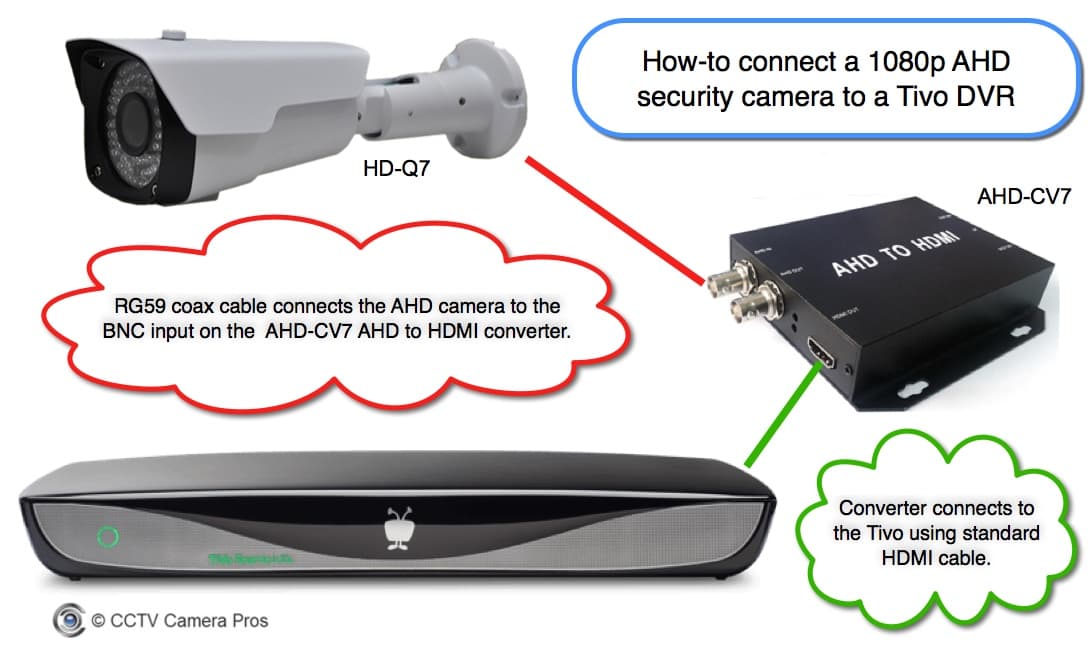 Connect AHD Camera to Tivo DVR
Here is how it works.
The output of the HD-Q7 is 1080p AHD video over a coax cable. This BNC output of the camera connects to the BNC video input of the converter. You can use on of these RG59 jumper cables to make the connection between the camera and converter.
The HDMI output of the video converter will connect to the HDMI input of your Tivo. You can find compatible HDMI cables here.
Please understand that any of these 1080p AHD cameras will work just the same as the HD-Q7.
HD-TVI and HDCVI Cameras Work Too
You are not limited to AHD cameras for this type of application. We also supply HD-TVI to HDMI converters and HDCVI to HDMI converters which work the same as described above. You can find HD-TVI cameras and HDCVI cameras that work with these converters on these pages.