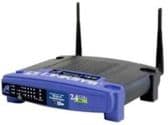 The Check Open Port Tool is an online web application used to test port forwarding rules for network routers. This online tool was created by Mike Haldas for CCTV Camera Pros. In order to view IP security cameras and network-able video surveillance DVRs remotely over the Internet, it is necessary to setup port forwarding rules on your router to allow Internet traffic from outside of your local area network inside. The following online tool is provided by CCTV Camera Pros to assist customers and installers in determining that their port forwarding rules are setup correctly. Click here if you would like a more detailed explanation of how port forwarding works.
IP Camera and DVR Ports
80 Default Port For Most IP Cameras
7000 iDVR-E Recorders
7000 iDVR-RT Recorders
554, 8080 iDVR-PRO Recorders
80, 8866, 5511 Geovision GV-iView iPhone & iPad App
80, 4550, 5550 Geovision WebCam Server Ports
80, 5150, 5160 NUUO NVR mini
80, 5150, 5160 NUUO PC Based DVR / NVR
How To Use the Port Checker Tool
The open port checker tool by default automatically detects the gateway IP address that the computer is on that you are accessing this page from and populates the IP address / host name field. You can manually change that field to any IP address, domain or host name that you want to test. You do not need to be at the location of the IP address or domain that you are testing in order to use this tool. Next, type the port number that you want to test in the port field and click the scan button. You can also just click on one of the commonly used ports for surveillance equipment on the right and the scan will begin for you using the port(s) that you clicked.