CCTV Installation Tools, Calculators, Converters
CCTV Camera Pros has developed the following online tools to assist our team members and security installers with the installation and troubleshooting of IP cameras, network DVRs, and video surveillance systems. The installer tools on this web page are also available on the CCTV Camera Pros mobile app for iPhone, iPad and Android devices.
---
CCTV Camera Pros Mobile App
These above CCTV installer tools are also available in the CCTV Camera Pros mobile apps for Android and iPhone. You can also read all of our blog posts and watch all of our videos in the app.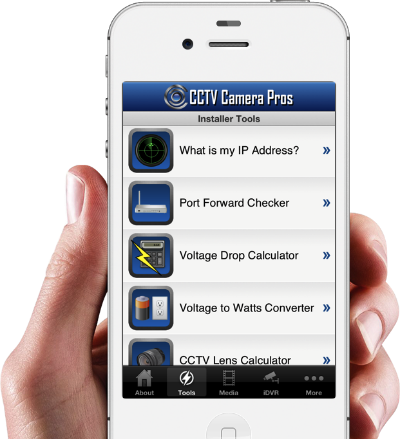 Download our FREE Mobile App!
---