H.264 CCTV DVR Hard Drive Calculator for iDVR-PRO
This hard drive calculator is for iDVR-PRO H.264 CCTV / HD security camera DVRs. It is used to estimate the number of days of video surveillance recording that different sized hard drives will provide given the number of cameras, resolution, frame rate, and hours per day that your security cameras will be recording. Although this calculator is made for iDVR-PRO DVRs, the amount of hard drive space usage is fairly standard for any H.264 video codec DVR, so this can be used as a guideline for any model. Of course, the calculator is most accurate for the iDVR-PRO DVRs that it was developed for. You can find our video storage calculator here.
Using the above calculator, select the hard drive size, video quality, video resolution, frame rate, and number of cameras that you intend to use. If you plan on using motion detection recording, scheduled recording, or alarm based recording, please be sure to estimate the number of hours of recording per day. If your security cameras will be recorded continuously, be sure to select 24 hours per day.
---
Learn more about iDVR-PRO DVRs
iDVR-PRO hybrids support analog CCTV and AHD CCTV cameras (720p and 1080p). The remote camera viewing via mobile apps, Mac, and Windows software is excellent.
---
| | | |
| --- | --- | --- |
| iPhone / iPad Compatible | Android Compatible | Mac Compatible |
---

Click here to learn more about the latest iDVR-PRO HD CCTV DVRs.
---
iDVR-PRO Works with Analog CCTV and HD Security Cameras
Users can mix and match different camera technologies. This is perfect for customers that have existing CCTV cameras and want to upgrade to high definition over time. All DVR channels support all camera types. iDVR-PRO DVRs work with the following security camera types and resolutions.
---
Request a Demo
Want to see how live video on this camera looks remotely over the Internet, please request a demo login below. You will be able to login from iPhone, iPad, and Android mobile devices. You can also login from Macintosh and Windows computers. Please
click here to request a demo login.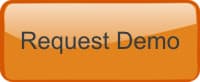 ---