Bandwidth and Hard Drive Storage Calculator for Zavio IP Cameras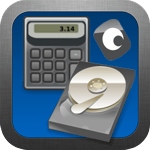 This bandwidth and hard drive storage calculator is designed for Zavio IP cameras. Users can calculate the hard drive size they will need based on number of days and hours per day they plan on recording. The calculator also estimates the speed of the Internet connection required to remotely view one or more Zavio cameras.
Users can also use this tool to calculate how many hours of recording can be stored on micro SD cards that are built into some Zavio camera models.
Please visit our Calculators, Converters, and Tools page for additional online tools and apps.
A mobile version of this tool is available in CCTV Camera Pros mobile app for iPhone, iPad and Android.
Calculator Notes
Bandwidth represents the recommended upload speed of the Internet connection where your camera(s) are located. Please check with your ISP. Upload speeds are typically slower than download speeds on cable and DSL Internet connections.
Hard Drive space calculated in gigabytes.
Bandwidth / Internet speeds calculated in megabytes.
This calculator uses a formula provided by Zavio. Results +/- 10%.
---
Latest Video Storage Calculator
You can find our very latest and greatest video storage calculator here.
---
About This Tool
This online app was created by Mike Haldas for CCTV Camera Pros. CCTV Camera Pros is a direct supplier of video surveillance equipment for home, business, and government. Mike Haldas is the co-founder of CCTV Camera Pros and a USMC veteran. If you have any questions about planning a video surveillance system, please contact Mike at mike@cctvcamerapros.net