Re: How can I display HD-SDI CCTV camera on HDMI monitor?
July 23, 2013 at 5:17 pm
#32500
Mike Haldas
Keymaster
Here is another example of how to use HD CCTV cameras to display a live video feed on a HDTV / monitor. This particular customer was actually a marketing form that had a client that sold high end beach front homes and houses on the intracoastal waterway in Palm Beach and Broward county Florida.
The builder wanted to have a live camera feed of the intracoastal view from the doc in the back of their showroom. The doc is located approximately 600 feet from where the monitor will be mounted.
Here is a wiring diagram.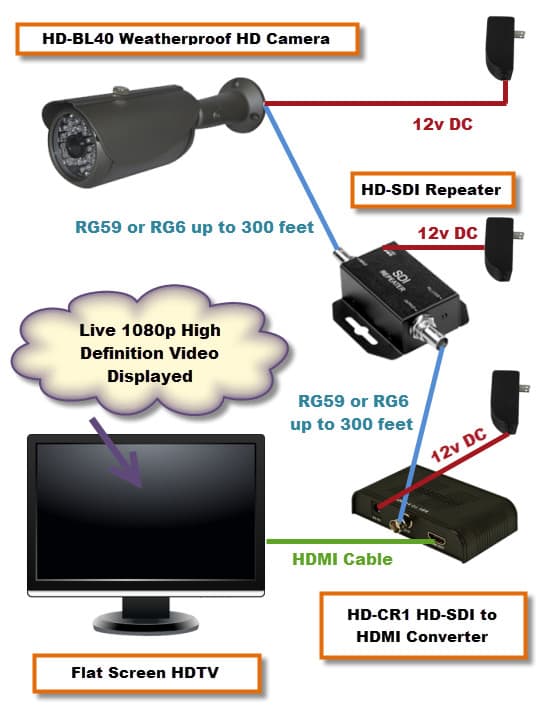 Because the coax cable (RG59 or RG6) needed to be run more than 300 feet, an HD-SDI video repeater / extender was needed to boost the signal.