Re: How to Embed IP Camera Video into a Web Page using Vivotek Network Cameras
March 24, 2013 at 3:12 pm
#32278
Mike Haldas
Keymaster
Zavio IP cameras are another great choice to embed the video feed into a web page.
This is a screenshot of a Zavio F7210 2 Mepgixel IP camera embedded in a web page and being viewed on from a Mac computer in the Firefox web browser.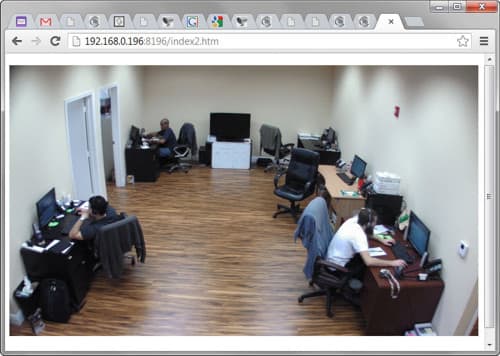 Here is the Zavio F7210 camera used for the video embed.
Instructions for how to embed Zavio cameras into a web site can be found here.
https://www.cctvcamerapros.com/Embed-IP-Camera-in-Web-Page-s/657.htm