Alnet Systems Announces End of Life for Windows XP Support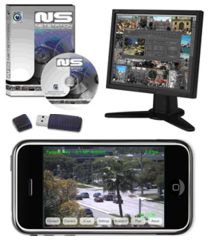 Alnet Systems provided CCTV Camera Pros with the following notification today to announce the End of Support for Windows XP for Alnet Systems NetStation, NetHybrid Software:
As today, Alnet Systems will end Support for Alnet Systems NetStation, NetHybrid installations on Windows XP operating system as part of the Alnet Systems Lifecycle Policy. Alnet Systems retires public and technical support, including security updates, by today. Existing Alnet Systems software for Windows XP however, will continue to be available through the Alnet Systems website. This Web site will continue to host previous Alnet Systems NetStation, NetHybrid software for anyone who may need self-service. Alnet Systems is retiring support for these products because they are outdated and can expose customers to security risks. We recommend that customers who are still running Windows XP upgrade to a newer, more secure Microsoft operating system, such as Windows 7.
Customers who upgrade to Windows 7 report improved security, richer functionality, and increased productivity.
CCTV Camera Pros is a US distributor for Alnet Systems. For more information about Alnet and pricing, please visit this page:
https://www.cctvcamerapros.com/Alnet-Surveillance-Systems-s/376.htm