What are Hybrid BNC Security Cameras?
Understanding what hybrid BNC security cameras are can be very helpful if you are shopping for a replacement camera for an existing surveillance DVR with BNC video inputs. With so many different video standards and resolutions available, it can be very difficult for a someone to figure out what type of security cameras are compatible with their DVR. "Hybrid security cameras" can make this easier. Watch this video to learn how.
Hybrid BNC security cameras are a type of "CCTV" camera that supports more than one video format and/or resolution. Installers can switch the video format of the camera using the small joystick that is attached to the camera's video cable. To change the video format, you press and hold the joystick up, down, left, or right for 5 seconds.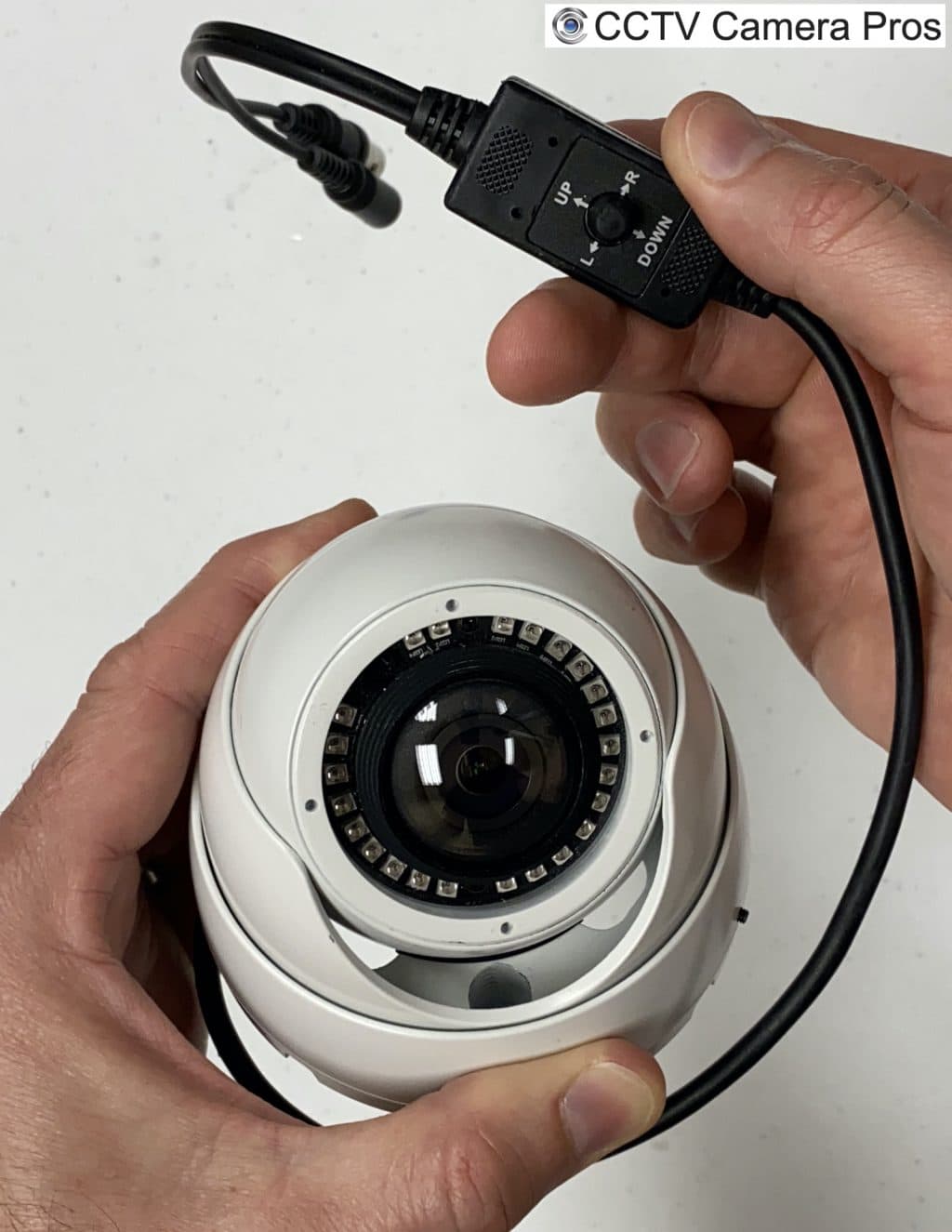 The above picture shows our HD-D180 180 degree wide angle camera. It is one of the many hybrid security cameras that we supply. This particular camera supports the following video formats / resolutions.
AHD / 1080p (2 megapixel resolution – 1920 x 1080)
HD-TVI / 1080p (2 megapixel resolution – 1920 x 1080)
HD-CVI / 1080p (2 megapixel resolution – 1920 x 1080)
Analog CCTV (CVBS) / 960H resolution (960 x 480)
We have other models that support 4mp, 5mp, and even 4K 8MP BNC cameras.
Hybrid cameras are available with all of the most common features and styles.
Please note that these types of surveillance cameras are sometimes referred to by different names. Here are a few common ones: hybrid CCTV camera, 4-in-1 analog camera, hybrid HD-over-Coax camera, and hybrid security cameras. You can find most of our hybrid HD security cameras here.
If you have any questions about security camera systems or need help in deciding which camera is the best choice for you, please contact me at mike@cctvcamerapros.net.