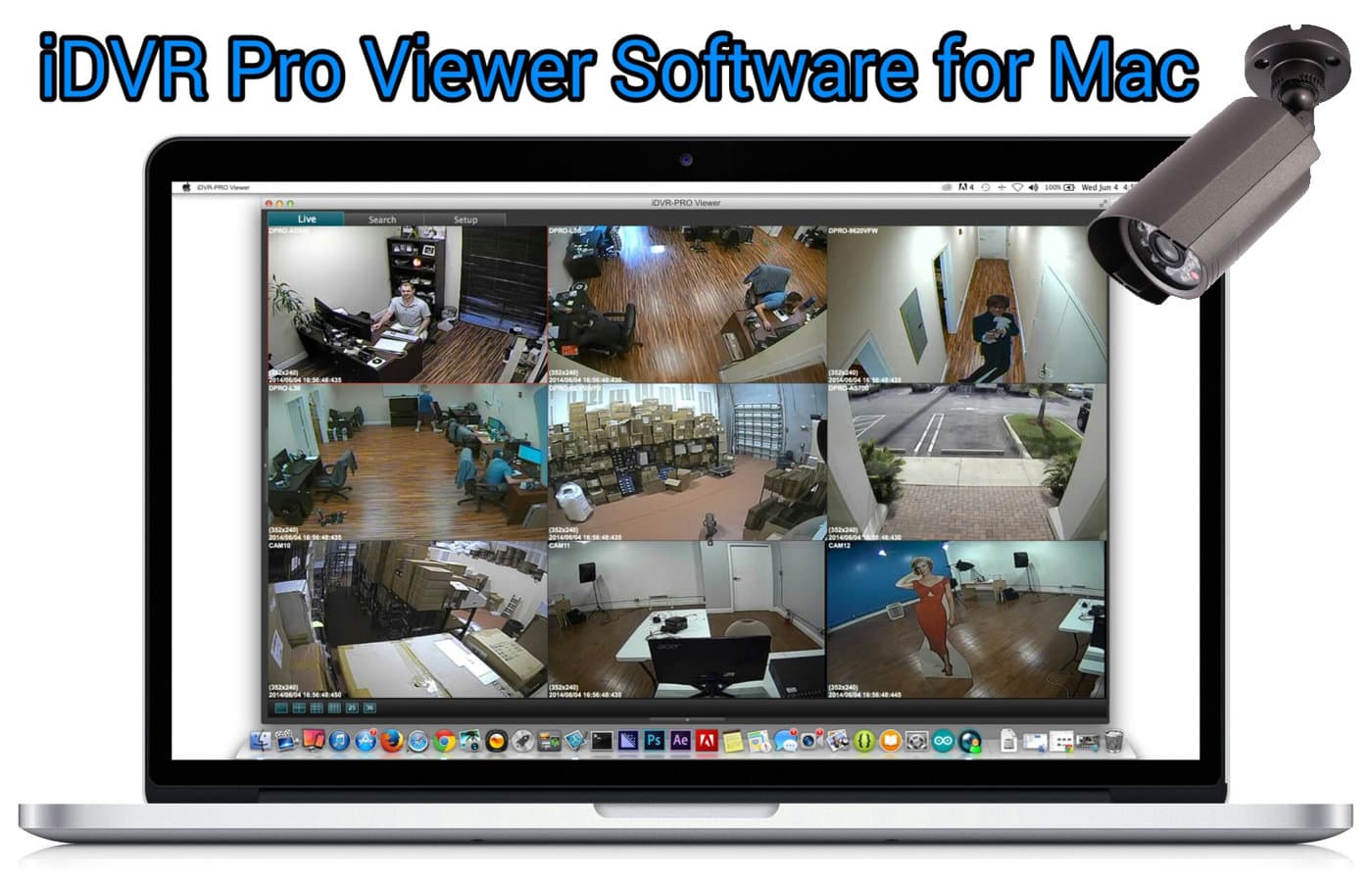 The Mac software for iDVR-PRO lets users view the CCTV cameras connected to iDVR-PRO surveillance DVRs from any Macintosh computer. All iDVR-PRO model recorders works with this viewer software and users can configure multiple DVR locations to be monitored.
If you are a business owner with multiple locations or want to view the security cameras at your home and business, the iDVR-PRO software lets you view cameras from multiple locations on a single screen. Up to 36 cameras can be displayed per screen. The below screenshots shots were taken using the 16 camera iDVR-PRO DVR that monitors CCTV Camera Pros office and warehouse in West Palm Beach, Florida.
Live Camera View from Mac Software
The 4 screenshots below show the live camera view of CCTV Camera Pros office using the Mac DVR viewer software for Mac. We use a 16 channel iDVR-PRO to monitor our business.
Video Surveillance Playback from Mac
The two screenshots that are seen below show the calendar and timeline scrubber menus built into the Mac software that allow users to search through and playback surveillance video that has been rerecorded to the DVRs hard drive. Users are also able to search for video footage by event (such as motion detection or alarm triggered events). Just like the live view operations of the software, search and playback can be performed onsite where the DVR is located or from remotely over the Internet.
---
Request a demo
Would you like to login to an iDVR-PRO using the Mac software to test out the experience for yourself? You can also login from iPhone, iPad, Android, and Windows if you would like. Please click here to request a demo login.

---