CCTV Camera Pros Coupon Code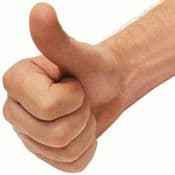 CCTV Camera Pros has released a special coupon code exclusively for Facebook fans. Facebook users who have "liked" CCTV Camera Pros facebook page get an exclusive coupon code which gives a certain percentage discount off almost all CCTV cameras and video surveillance system packages offered by CCTV Camera Pros. To access the special discount coupon and see how much of a discount is offered, follow these instructions:
Click on the "Offer" tab on the top of the page
Click on the "Like" button at the top of the screen
Use the coupon code that is revealed to shop online or call 888-849-2288 to place an order over the phone with a sales engineer
About CCTV Camera Pros
CCTV Camera Pros is a manufacturer and distributor of security cameras and video surveillance systems for home, business and government use. CCTV Camera Pros has a complete portfolio of products including, security cameras, digital video recorders, monitors, cables, connectors, and all accessories needed for a complete video surveillance systems. We are a veteran owned small business founded by a United States Marine. CCTV Camera Pros can help design systems for any size application. CCTV Camera Pros is partnered with a network of over 400 installers in the US to provide surveillance system installation to most areas of the United States. Please visit www.cctvcamerapros.com for additional information about our products and services or call 888-849-2288 to speak with a sales representative.