CCTV Camera Pros Donates Equipment for "Living in the Lions Den" Live Streaming Event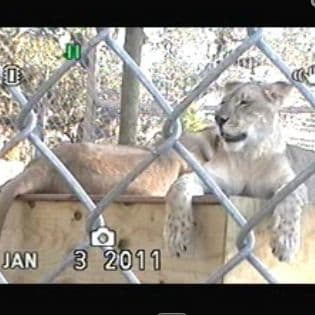 CCTV Camera Pros, a video surveillance company located in Boynton Beach, Florida, has donated two video surveillance systems to the Wildlife Habitat of Hernando Florida (WROH) for their Living with Lions live video stream event. Jim Jablon, the owner of WROH, will live in the lion den with 2 African lions for 30 days while a live video cast of the event will stream using uStream. His courageous undertaking is for the sole purpose to raise awareness and funding to continue caring for injured and discarded animals, both native, and exotic.
Lions Den Live Video Stream
This outdoor CCTV camera was used to capture this recording.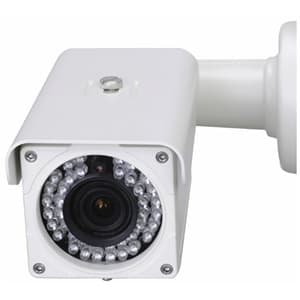 Please click on this link for additional details and pricing on the BIPRO-S600VF12 outdoor surveillance camera available from CCTV Camera Pros.
CCTV Cameras for Live Wildlife Camera Use
For organizations interested in setting up live wildlife cameras or any type of live streaming camera for Ustream, CCTV Camera Pros can help by providing high quality CCTV Cameras that can be used with streaming services like uStream and LiveStream. CCTV Camera Pros supplies cameras at a discount and in some cases donates free cameras to non-profit organizations that are doing great things, as we believe the Wildlife Habitat of Hernando Florida is doing. Please call us at 888-849-2288 if you are interested in setting up a wildlife camera. You can also email us at info@cctvcamerapros.net or visit our main website here: CCTV Camera Pros.
About WROH
Wildlife Rehabilitation of Hernando (WROH) was formed 11 years ago here in Spring Hill, Florida. It was set up to provide a place for injured or orphaned wildlife to be brought to, given medical treatment, food and a chance to recover before being released back into the wild. Orphaned animals are taken care of and taught to be able to survive in the wild, and then given a soft release. Red fox, gray fox, raccoons, opossums, flying squirrels, grey squirrels, fox squirrels, bobcats, snakes, turtles, coyotes, eagles, owls, hawks, ducks, deer and alligators are some of the animals that have been helped along in their life. For more information, please visit: www.wrohflorida.com.
About CCTV Camera Pros
CCTV Camera Pros is a supplier of security camera systems for home, business, and government use. CCTV Camera Pros is a veteran owned business and GSA contract holder. CCTV Camera Pros has a complete line of surveillance products including security cameras, digital video recorders, monitors, cables, connectors, and all accessories needed for a complete video surveillance systems. CCTV Camera Pros can help design systems for any type and size application. Please visit www.cctvcamerapros.com to learn more.