Re: Megapixel IP Camera w/ SD Storage and Analog Video Output
September 24, 2012 at 7:36 pm
#32413
Mike Haldas
Keymaster
dchurch,
Thank you for posting your questions. The following Zavio IP cameras support high definition video surveillance at 1080p resolution (1920 x 1080) and have internal micro SD card recording and an analog RCA video output that can feed a CCTV DVR. I just tested this with our iDVR surveillance recorder to make sure the output worked properly.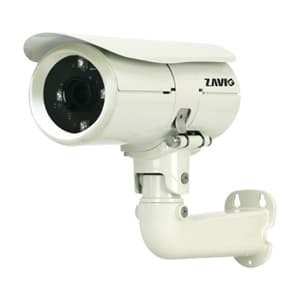 https://www.cctvcamerapros.com/HD-Security-Camera-p/zavio-b7210.htm
The Zavio B7210 HD camera is already enclosed in a weatherproof housing and has a 3-9mm varifocal lens.
https://www.cctvcamerapros.com/HD-Surveillance-Camera-p/zavio-f7210.htm
The Zavio F7210 as you can see is a box style HD camera that can be enclosed in a weathproof and vandal proof housing if you intend on using it outdoors. It comes with a 3-8mm vari-focal lens, but that can be replaced with a larger lens if you require it.
Both of these IP cameras have the same firmware which supports both continuous and motion detection recording to a local micro SD card. All Zavio cameras also include a 32 channel NVR software license that enables you to use a Windows PC as your recorder. However neither camera requires a PC to be continuously running to record to the SD card. You would just need a PC for the initial configuration and to access from time to time as you need to pull video from the SD card.
Please let us know if you have additional questions. We are the US distributor for Zavio and directly provide all of the support and warranty service for the products that we supply.
Sincerely.
-Mike Haldas