How-to Adjust a Varifocal CCTV Security Camera Lens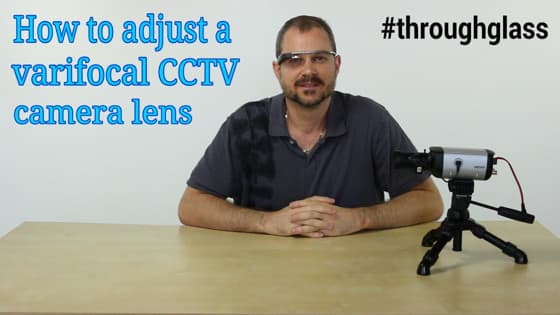 Here is a quick video that Mike made to demonstrate how to adjust a varifocal CCTV security camera lens. The video is filmed with dual screen. One video is captured through Google Glass while Mike is making the adjustments to a HD-BX7-5 HD-SDI CCTV camera. This particular camera has a 5-50mm varifocal lens. The other video screen is recorded from the HD-SDI camera that is being adjusted. Please let us know if you have any question about video surveillance.
We would also love to know what you think about CCTV Camera Pros using Google Glass for product demonstrations like this one.