Zavio IP Cameras Now Include 32 Channel NVR Software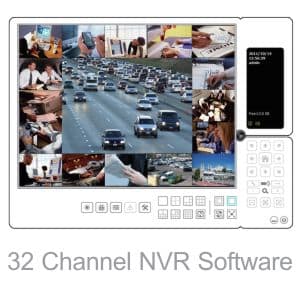 Zavio IP cameras now include a 32 channel NVR software package called CamGraba. The software looks very much like and has many of the same features as NUUO IP camera software. The Zavio NVR software is compatible with all Zavio camera models and runs on Windows based computers. Previous versions of Zavio NVR software were limited in only allowing users to remotely view one camera. The new CamGraba software allows 4 cameras to be remotely viewed simultaneously. The combination of the already very competitive pricing and high quality of Zavio cameras with a full features NVR software creates a great value for home, business and government customers. Here is a list of some of the major features supported:
Compatible with all ZAVIO models, including VGA, 1.3 megapixel and 2 megapixel
Remote 4-channel live view and playback simultaneously
Motion detection & scheduled recording
Supports H.264/ MPEG-4/ MJPEG compression formats
Multiple user access levels with password protection
Powerful recording search functions
Click here for to download complete list of all NVR features and product specification.
For more information on Zavio IP cameras and to download the CamGraba NVR software, please visit:
www.cctvcamerapros.com/Zavio-IP-Cameras-s/404.htm
About CCTV Camera Pros
CCTV Camera Pros is a direct supplier of security cameras and video surveillance systems for home, business and government applications. We are a US veteran owned business located in Boynton Beach, Florida. CCTV Camera Pros is a master distributor for Zavio and can assist in the design of surveillance systems for any size application. Please visit www.cctvcamerapros.com to learn more about us and the surveillance products that we supply.