CCTV Camera Pros Mobile App for iPhone, iPad, Android Update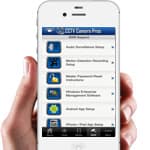 CCTV Camera Pros has launched a major update their video surveillance mobile app for Android and iOS devices. A complete redesign for the iPhone and Android versions of the app, as well as support in an HD optimized iPad version is now available to download in the Apple and Google play app stores.
Mike Haldas, co-founder and managing partner of CCTV Camera Pros, says "Version 2.0 of our mobile apps is designed around providing more value to the users of the app. We added five installer tools in the app that can assist security installers and DIY business and homeowners in planning a video surveillance system. In addition, we added a support section with setup instructions for CCTV Camera Pros iDVR (our most popular stand-alone CCTV recorder) in the app. As the adoption of mobile Internet devices over desktop and laptop computers continues to proliferate, we want our customers to be able to access information for support using the device of their choice. We are committed to moving all of our product and support information into our mobile app. The iDVR support section is the first and we plan to add sections for Zavio IP cameras, Geovision, NUUO, Vivotek, and all of the major product lines that we carry over time. We will also add additional system planning tools."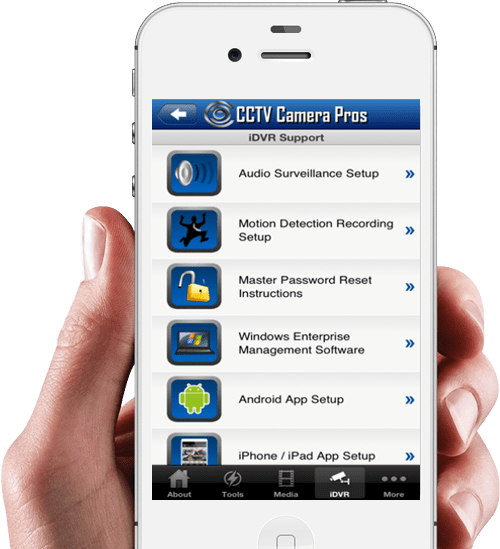 The app currently contains the following security installer tools.
What is my IP address? – enables users to instantly find their network gateway's IP address
Port Forward Checker – tests port forwarding rules for DVRs and network IP cameras onsite
Voltage Drop Calculator – sees if a cable is the right gauge for the distance used in the event of power issues.
Voltage to Watts Converter – easily converts between volts, watts, and amps
CCTV Lens Calculator – calculates the correct lens for a specific application using the distance from the camera to the target area and width of the target area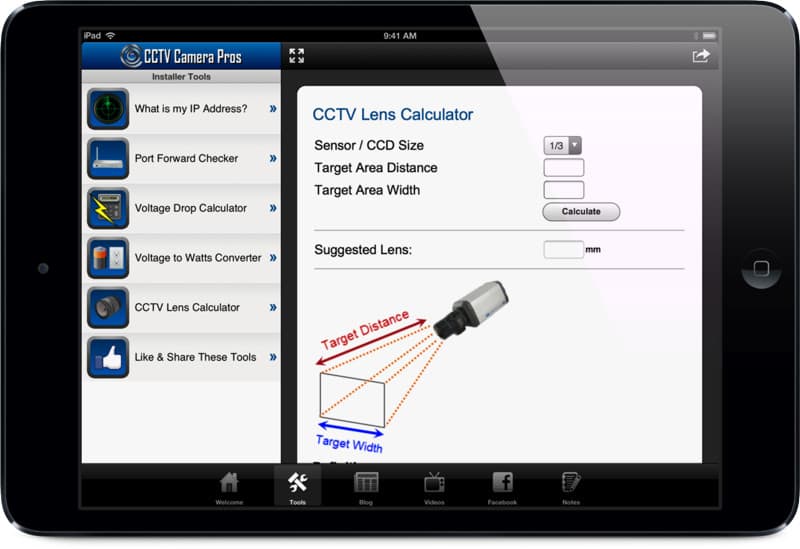 Please use the links below to download the iOS or Android version of CCTV Camera Pros mobile app for free.