Live Wildlife Cam Recording Using Outdoor Surveillance Camera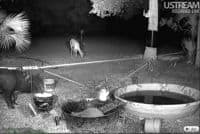 A customer and partner of CCTV Camera Pros, the Florida Wildlife Cam, is using a outdoor surveillance camera to create a live Internet video stream using uStream. This is one of the most active animal and nature channels on uStream and constantly has visiting pig, deer, racoons, possum, and flying squirrels in view. People from around the world can login from any desktop or laptop computer to the FL Wildlife Cam channel on uStream to watch the live video. The below video is an archive taken from the FL wildlife cam and was captured using CCTV Camera Pros BIPRO-S600VF12 outdoor surveillance camera. Because of their great durability, commercial grade and weatherproof CCTV cameras are a great choice to use when implementing a wildlife camera using uStream, LiveStream, Justin.tv, or any other live streaming / webcast services. Watch this great archived video to see how a pig, deer, racoons, and squirrels can all be seen clearly in the dark using the infrared camera.
This outdoor CCTV camera was used to capture this recording. This wildlife cam can also be seen here live: Florida Live Wildlife Camera.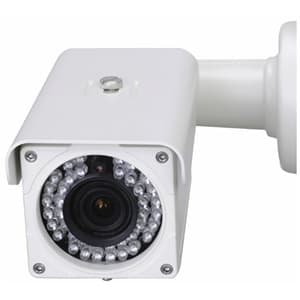 Please click on this link for additional details and pricing on the BIPRO-S600VF12 outdoor surveillance camera available from CCTV Camera Pros.
Please contact CCTV Camera Pros if you are interested in setting up a wildlife camera for embedding into a webpage or streaming in an iPhone application.