Re: Outdoor Camera for Harsh weather to monitor a shared driveway?
June 16, 2013 at 12:13 pm
#32480
Mike Haldas
Keymaster
Evecm,
For a high resolution, vandal-proof, and weatherproof camera you may want to consider our new HD-AD40 HD armor dome camera.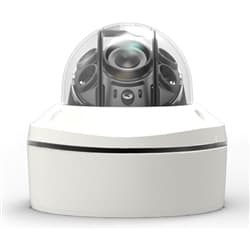 https://www.cctvcamerapros.com/HD-Security-Camera-p/hd-ad40.htm
This is an HD-SDI type CCTV camera which requires an HD-SDI compatible DVR. This camera is capable or capturing video at full 1080p resolution (same as high def television).
If you want to stick with traditional analog CCTV, I recommend that you consider our DPRO-AS700, which is also a weatherproof and vandal-proof dome.
If you want to learn more about CCTV vs. HD-SDI resolution for video surveillance, I recommend that you take a look at this article that I wrote.
Our Viewtron DVRs support viewing live and recorded surveillance video from Mac computers. We highly recommend Viewtron for both analog CCTV and HD-SDI systems. He have Viewtron DVRs that support both. These are called hybrids. You can have 4 analog anf 4 HD-SDI cameras on the same system for example.

Please let me know if I can help further.