CCTV Camera Pros releases S600VF12 Outdoor CCTV Camera
CCTV Camera Pros of Boynton Beach Florida, a manufacturer and distributor video surveillance systems, has released the new S600VF12 outdoor CCTV camera with the latest Sony Super HAD CCD II chip. The S600VF12 is a new high end outdoor weatherproof CCTV camera that supports 600 TV lines of resolution in color / 700 TV lines in black and white and includes a 2.8-12mm vari-focal lens. It is an excellent choice for high end residential, commercial, and government surveillance system installations.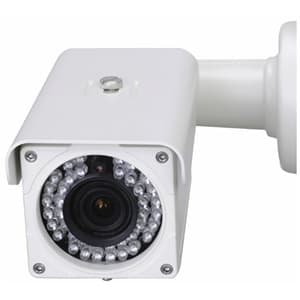 Commenting on the new S600VF12, CCTV Camera Pros co-founder, Mike Haldas, said: "Our customers are amazed at the low light capability of the S600VF12. Although it is an infrared camera, this model has an amazing ability to see in extremely low light without the infrareds LEDs on. The S600VF12 stays in color for much longer than traditional infrared security cameras because of this and the intelligent software built into it. Our installation partners that have used this model are very impressed so far. All of the feedback has been positive in the months that we have beta tested it in the field."
CCTV Camera Pros has plans later this month to release a similar model except with an even more powerful 5-50mm vari-focal lens.
The BIPRO-S600VF12 features:
• High Resolution (Color: 600 TV Lines, B/W: 700 TV Lines)
• 1/3" SONY High Sensitivity SUPER HAD CCD II
• 2.8~12mm Auto Iris Vari-Focal Lens
• Weather Resistant Housing (IP66)
• Adjustable IR LED for a wide or narrow IR beam (Max. 200ft IR Range)
• Automatic Day & Night Vision Modes w/Mechanically Switching IR cut filter
• Digital Noise Reduction (DNR)
• DC12V (1000mA) or AC 24V (Dual Voltage Support)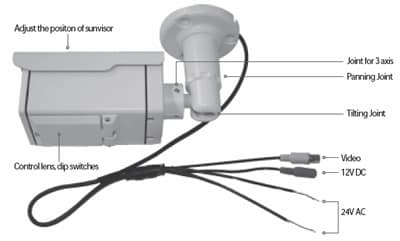 The S600VF is currently available for sale from CCTV Camera Pros for $299.99. Please visit this page for more information or to purchase online:
https://www.cctvcamerapros.com/Outdoor-CCTV-Camera-p/bipro-s600vf12.htm.
About CCTV Camera Pros
CCTV Camera Pros is a manufacturer and distributor of security cameras, videos surveillance systems, and CCTV equipment. We are a veteran owned small business founded by a United States Marine. CCTV Camera Pros specializes in the design of reliable and scalable video surveillance systems for homes, businesses of all sizes, and local and federal government agencies. CCTV Camera Pros has a complete portfolio of products including, security cameras, digital video recorders, monitors, cables, connectors, and all accessories needed for a complete surveillance system solution. CCTV Camera Pros is partnered with a network of over 400 installers in the United States to provide surveillance system installation to all areas of the USA. For more information, visit https://www.cctvcamerapros.com.