Surveillance System Installation Using CCTV Test Monitor with Security Camera Power Output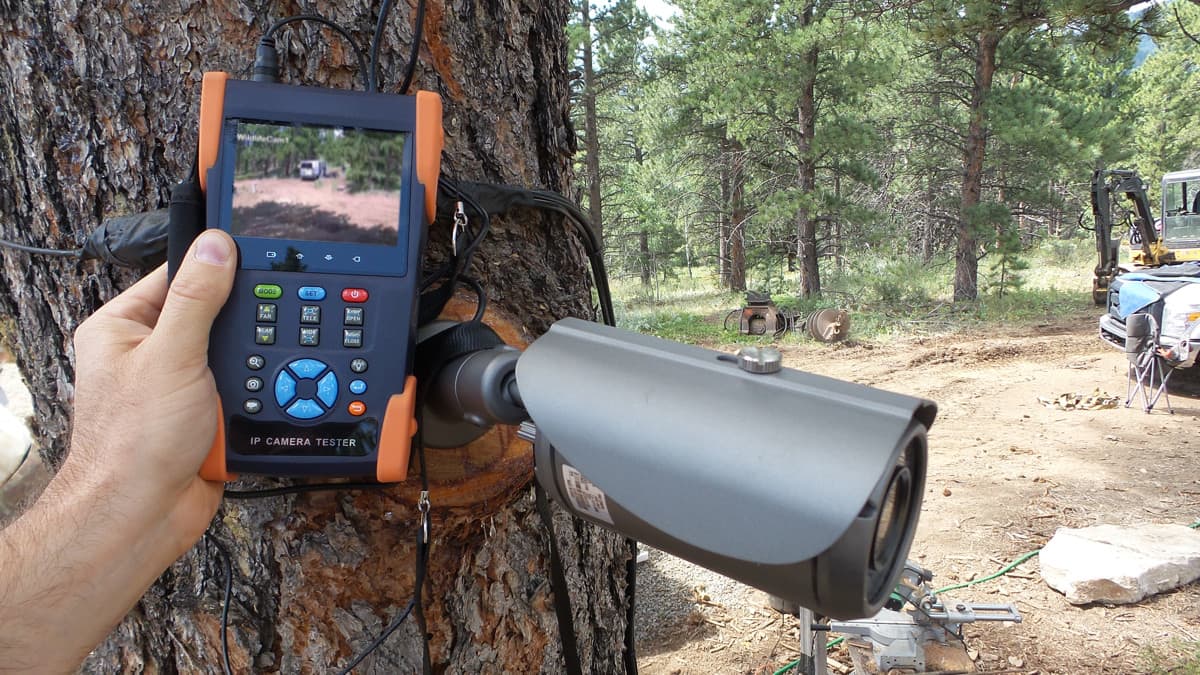 The security camera power output that is built into this AHD CCTV camera test monitor was extremely useful during a recent system installation performed near Boulder, Colorado.
I was recently invited to install a video surveillance system at a beautiful location in the mountains of Nederland, Colorado. The location had a 1941 commercial bus that was to be rehabilitated into the ultimate hang-out, viewing area, and fire pit. The owners of the property wanted to have high definition surveillance cameras to provide security for the bus and to also be able to view any wildlife that came into the area.
When I started the installation, the construction site did not have electrical power fully in place. Being that I brought a CCTV test monitor that has built-in power output, I was still able to begin mounting and focusing the cameras without the permanent power source in place.
Colorado Wildlife & Security Camera System Installation
I can not go into a lot of detail about this security / wildlife camera project yet because it will be part of a TV show that will air later this year. I will add more information, photos, and videos when I am allowed.Here are a few additional pictures that I took of the site while I was there.
Bus Security Camera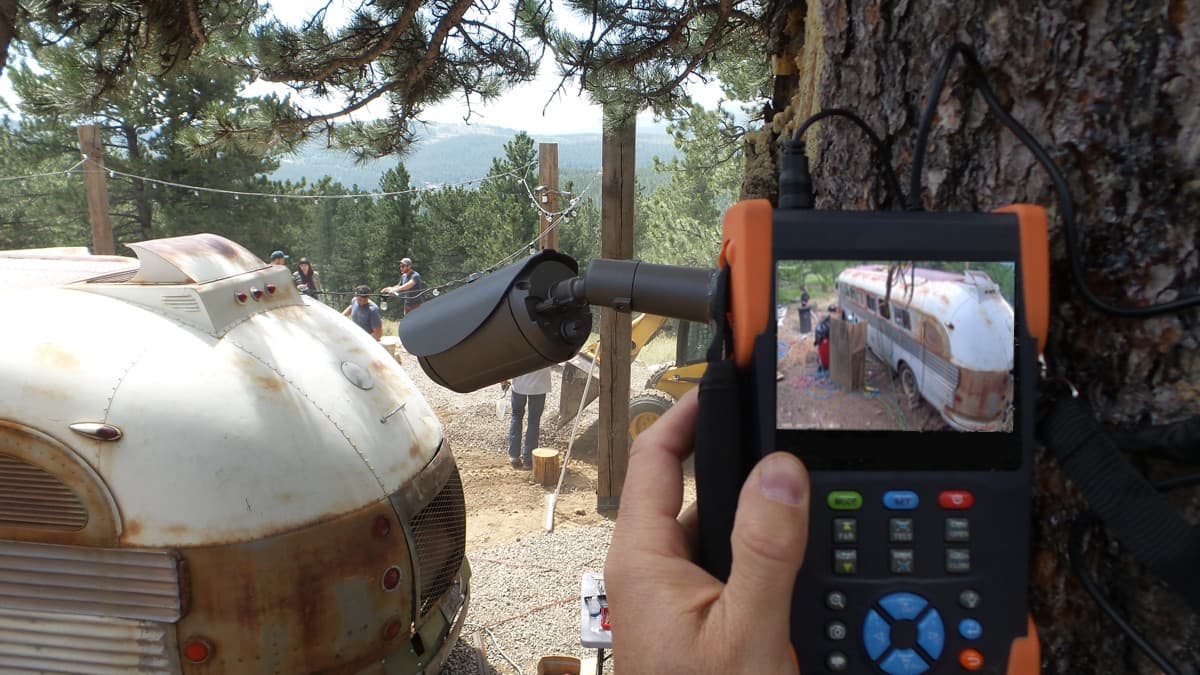 This camera was installed to provide security for the left side of the bus.
---
Wildlife Viewing Camera with Colorado Mountain View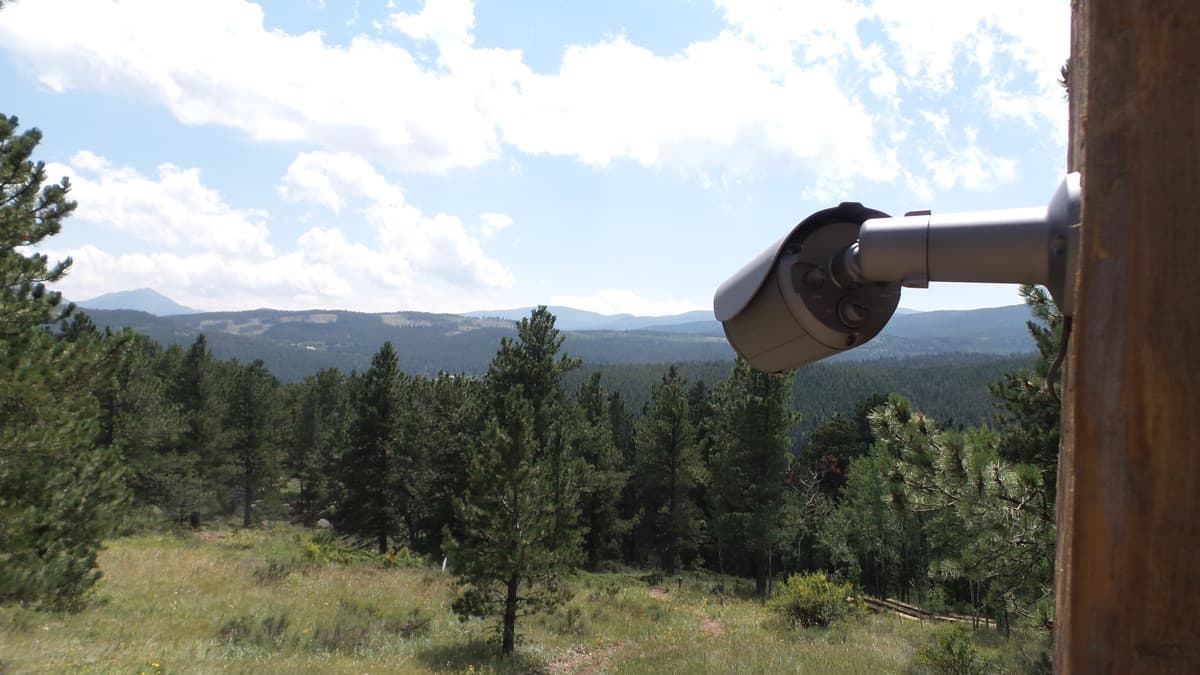 This camera was installed as a wildlife camera and to capture this amazing mountain view in Nederland, Colorado. There is also an outdoor motion detector installed that triggers recording on the DVR if any animals or humans come into this area in front of the camera and motion sensor.
---
Security Cameras / Wildlife Cameras with Outdoor Motion Detectors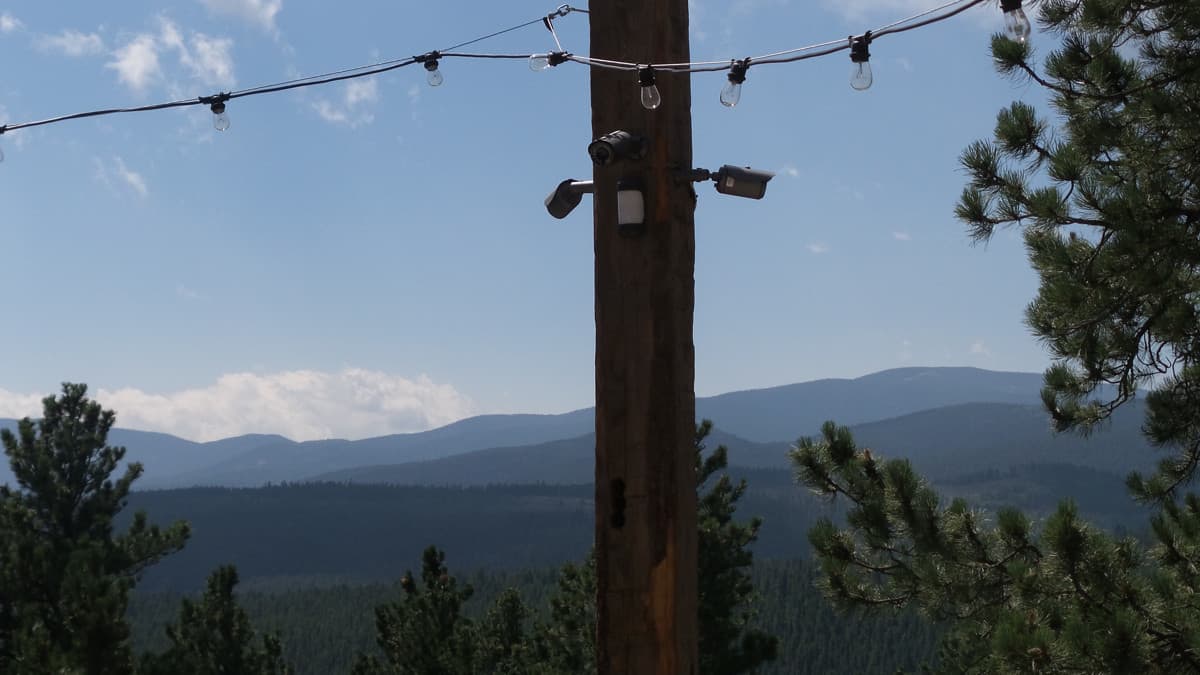 Here is a view of the 3 AHD CCTV cameras and 2 motion detectors that were mounted on a pole in front of the bus. There is a second motion sensor mounted on the other side of the pole. The two cameras that are facing outward are wildlife viewing cameras and the one facing inward provides security for the bus. When animals enter the area on front of the pole, the motion detector triggers recording on the DVR and bookmarks the event for easy viewing. The owners can also get an email alert when motion is detected. The motion detector that is facing the bus works the same way, but is designed more for security.
Wildlife Surveillance Camera with Motion Detector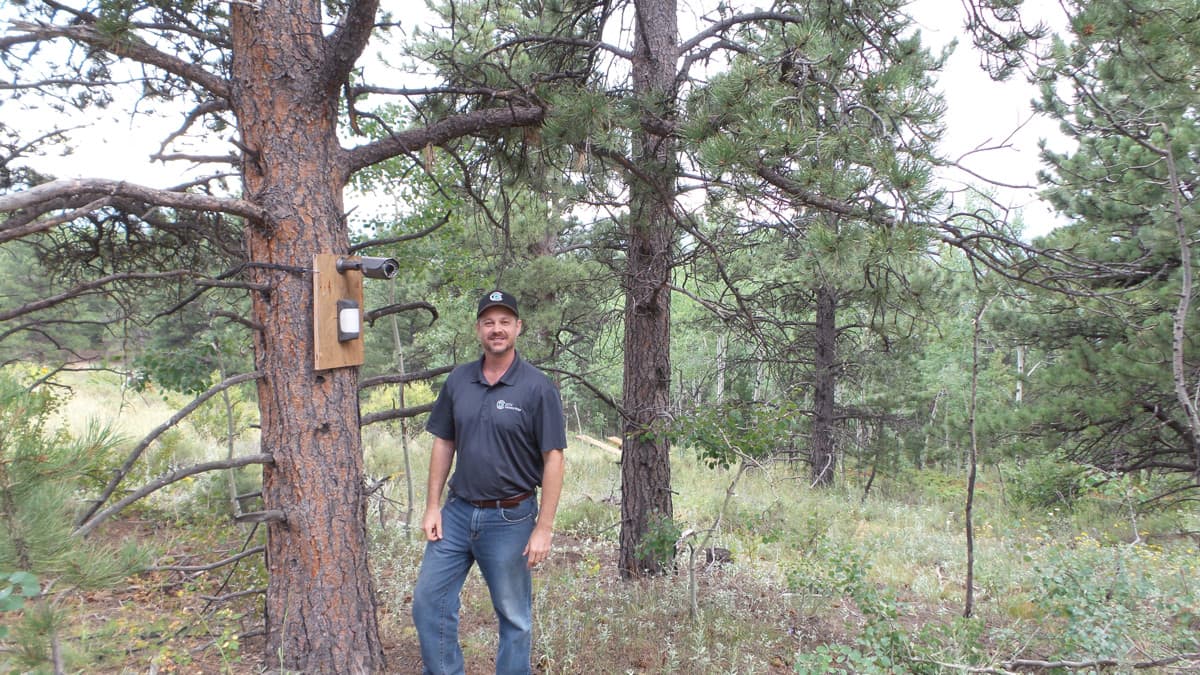 I mounted this camera and motion detector to a board and strapped in to a tree near a location where we found mountain lion and bear scat. The property owners can easily relocate this camera by unstrapping and re-strapping it to another tree. I left about 150 feet of cable so that it can be mounted in many locations around the site.
---
Nederland Colorado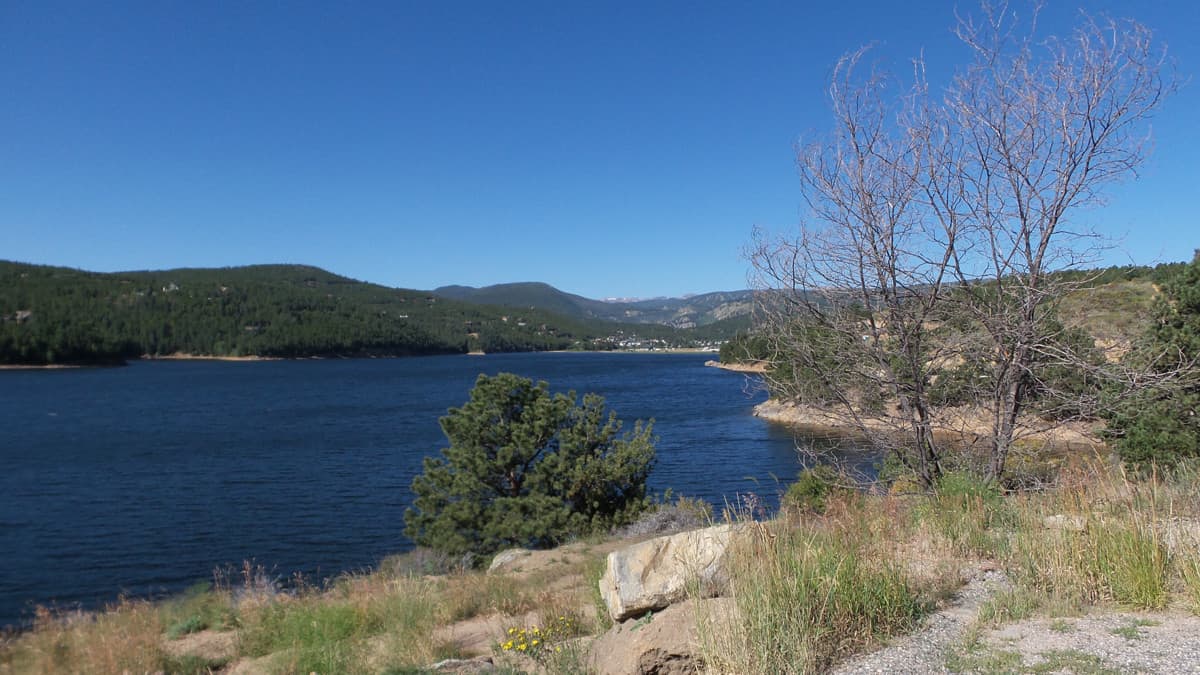 Nederland was absolutely beautiful. These pictures were taken away from the site with the camera system. I just wanted to share how beautiful this area is. The above picture and blow picture are the water reservoir in Nederland.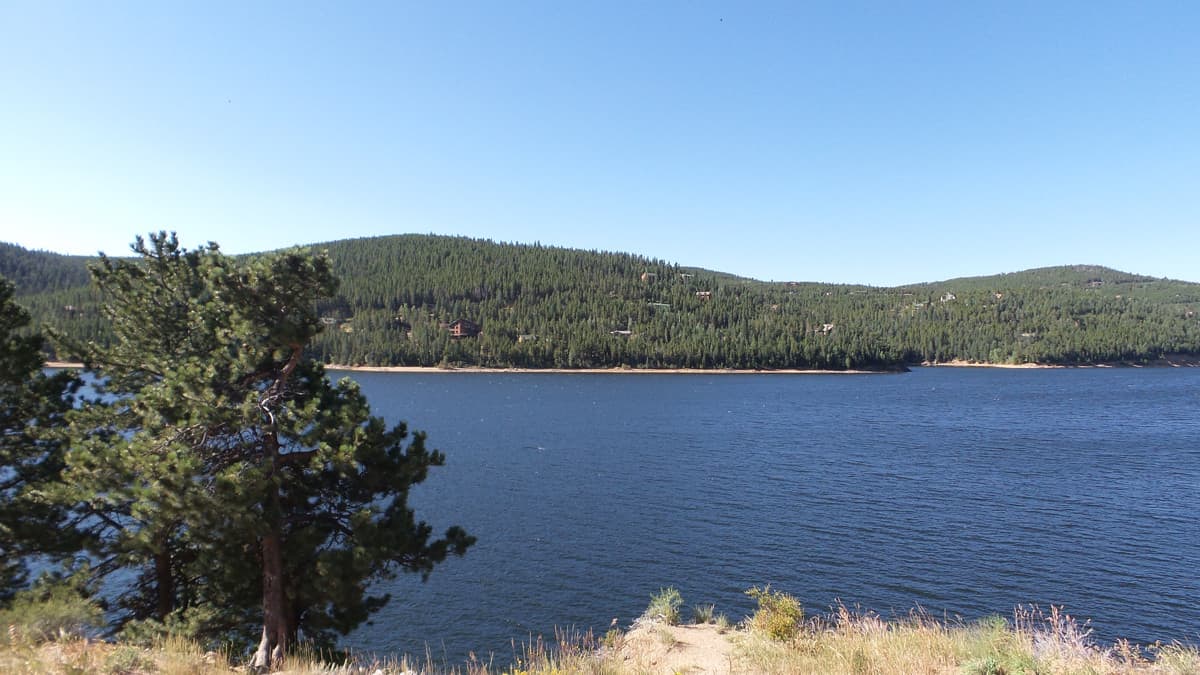 ---
Mountain Tunnel from Boulder to Nederland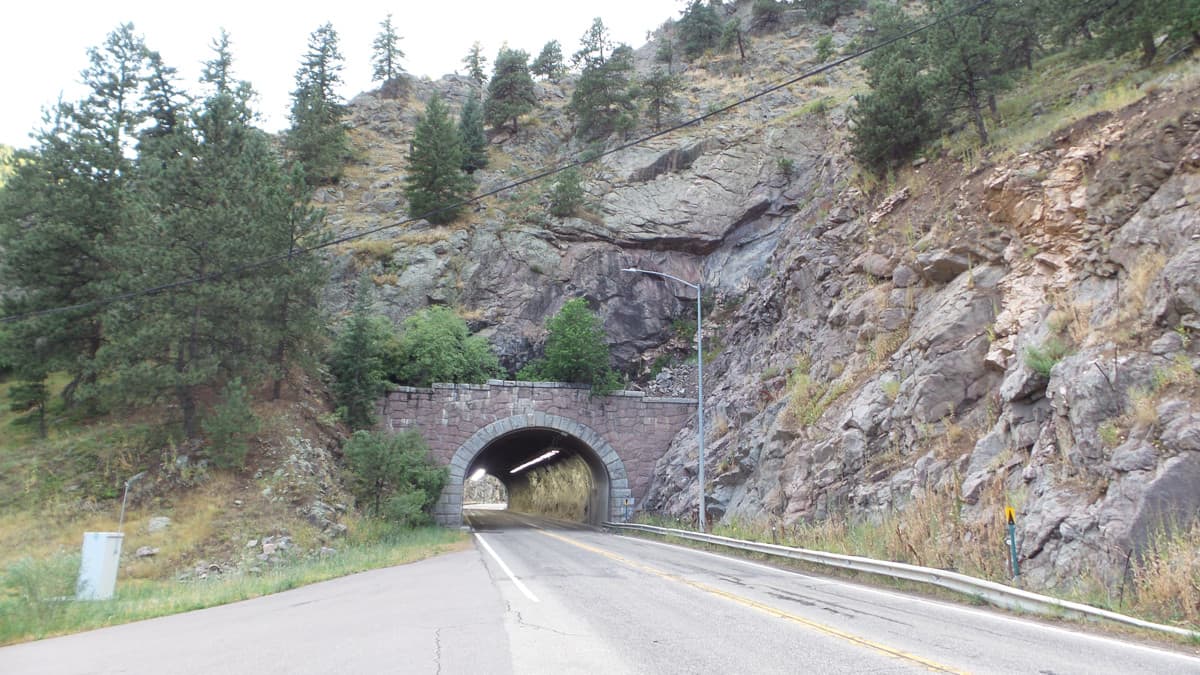 This mountain tunnel on the way between Boulder and Nederland is totally awesome. The inside walls are raw rocky mountain. My daily commute for this project from Boulder was awesome. Such a different world from South Florida.
More details about this project will be posted soon!