What is AHD CCTV? Analog 960h vs 720p, 960h vs 1080p HD Cameras
AHD CCTV is an analog high definition closed-circuit television video surveillance standard that uses coax cable to transmit HD video from security cameras to DVRs. AHD supports 1mp/ 720p, 2mp / 1080p, 3mp, 4mp, 5mp, and 8mp / 4K HD video resolutions. You can find different styles of AHD CCTV cameras here.
What type of cable do AHD cameras use?
AHD CCTV cameras are connected to DVRs using the same type of coaxial cable as traditional analog CCTV cameras, typically RG59 or RG6 coax cable. One of the advantages of AHD over HD-SDI cameras (another HD over coax security camera standard), is that RG59 coax cable can be run long distances without video loss. So far in our experience, installers can reliably use RG59 coax cable up to a max distance of 800 feet for AHD cameras.  AHD cameras can also use UTP cable with video baluns to run cable up to 320 Meters / 960 feet with CAT5 cable.
---
4K AHD Cameras

Here is an update as of the year 2023. AHD cameras now support 4K video resolution. This original article was written in 2014 when AHD only supported 720p and 1080p resolution. You can find the latest AHD security cameras here. Some models now support 4K resolution.
4K AHD Image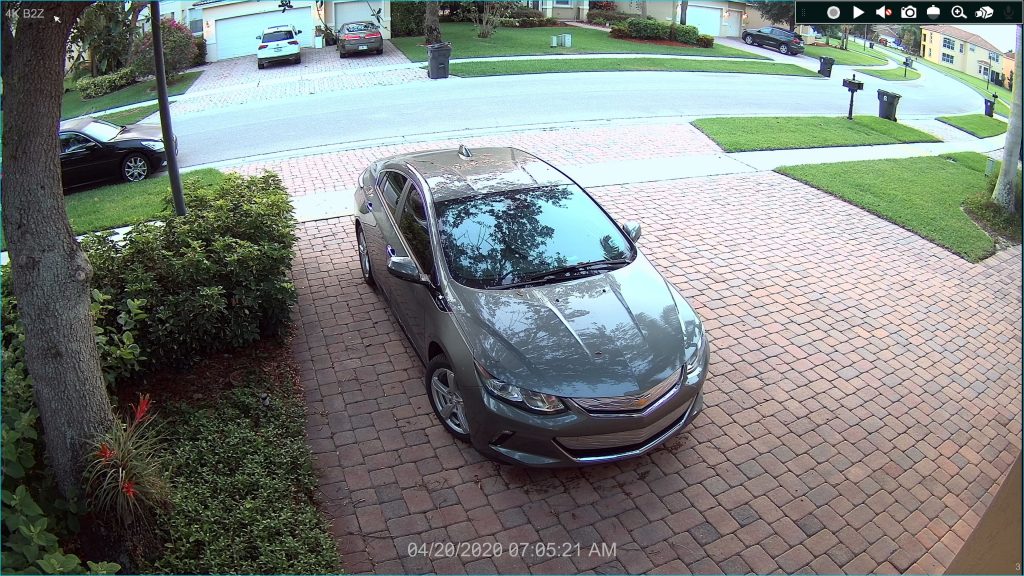 Here is a snapshot captured from one of our Viewtron 4K BNC security cameras.  These cameras support HD-TVI, AHD, analog CCTV (CVBS) and HD-CVI video formats.

You can find our best 4K security camera DVRs here and complete 4K security camera systems here. We also highly recommend our 4K IP camera systems.
---
AHD vs 960H Video Resolution
The below images compare a video surveillance photo capture by a 960H CCTV camera with 720p and 1080p AHD CCTV cameras. The first two cameras where connected to an iDVR-E8 DVR to capture the images. The 1080p camera was connected to an AHD / HD-TVI / HD-CVI / analog CCTV hybrid DVR. When I first wrote this article, 1080p AHD cameras were not yet available. As of September 2015, I have access to 1080p cameras and the latest iDVR-PRO recorders work with analog, 720p and 1080p cameras (AHD and HD-TVI).
The analog and 720p AHD camera were both displayed full screen at 720p resolution when the image was captured. The 1080p AHD camera was displayed at 1080p resolution. Please click on the images to see a full size view.
960H Resolution Image
A DPRO-9620VF dome 960H camera was used to capture the below image.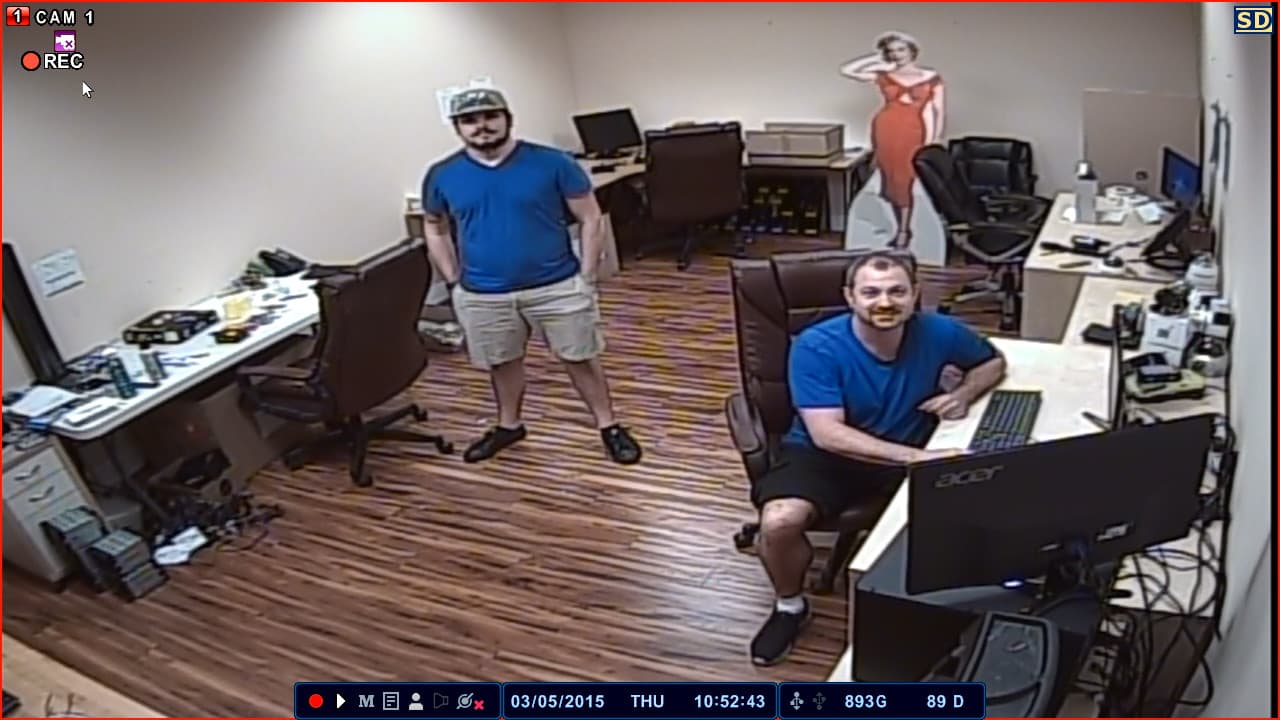 ---
AHD Resolution Image (720p AHD)
The AHD-D28 dome HD camera was used to capture this image.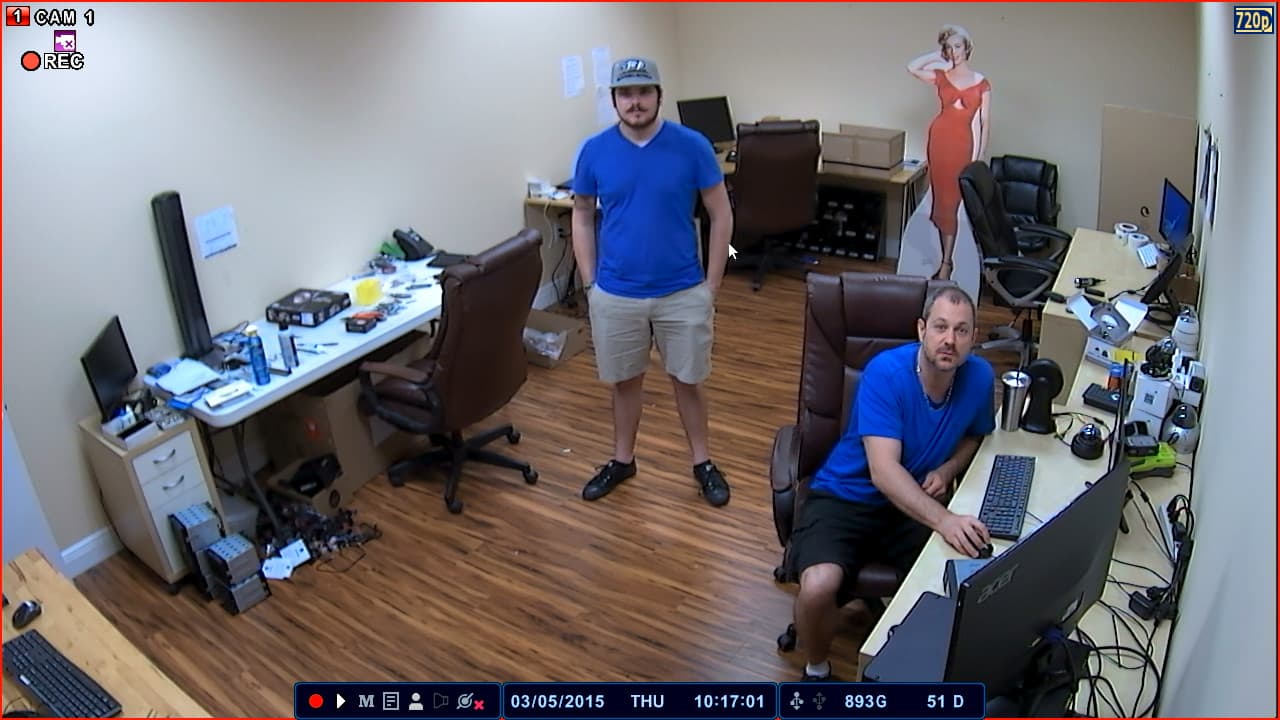 ---
1080p AHD Camera Resolution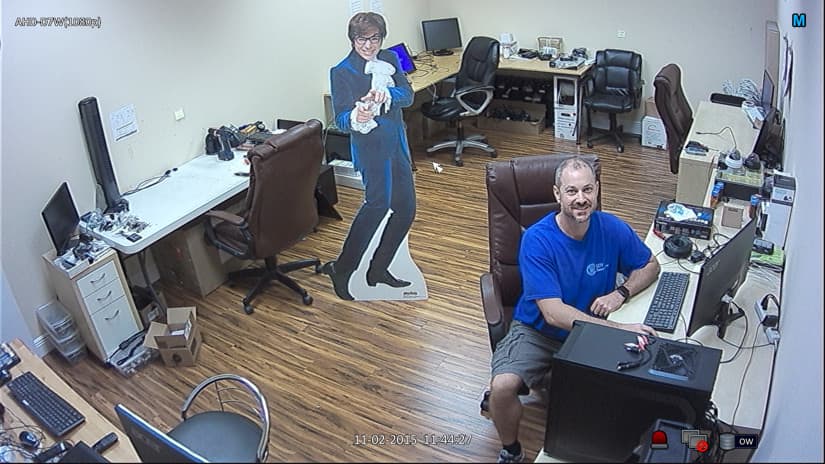 The above image was captured using a AHD-D7W 1080p surveillance camera.
---
Analog 960h vs 720p AHD
Watch this video to see a comparison of analog CCTV standard definition vs HD video surveillance footage. This first video compares 960h analog CCTV resolution to a 720p AHD camera. Adjust the YouTube video player to 720p resolution and full screen to really compare and see the difference.
---
Analog 960h vs 1080p AHD Camera
This next video compares a 1080p AHD CCTV camera to an analog CCTV camera. Both cameras are connected to the same AHD DVR (it supports analog cameras too). The resolution of the analog camera is 960 x 480. Watch to see what a difference the higher resolution makes when it comes to digitally zooming in for facial recognition.
If you are watching this video from a desktop browser, be sure to adjust the YouTube player resolution to 1080p and view the video in full screen mode.
---
1080p HD Video Surveillance
Watch the videos in this playlist to see video captured using various styles of 1080p AHD cameras.
---
Will AHD replace analog CCTV cameras?
Time will tell.
CCTV technology is extremely stable and prices are very affordable.
Some people in the surveillance industry thought that analog CCTV would have been phased out years ago. Around 2007,  megapixel resolution IP cameras were gaining popularity. However, most found that IP cameras tend to be more difficult to setup and the pricing never came down enough for many to justify the higher resolution.
HD-SDI came to the surveillance industry about 2010 (it has been used to make movies and HDTV for years). Although I really like HD-SDI cameras, the acceptance of them has been limited. Some say it is because you can not run coax cable very long distances for HD-SDI and there is no support for video baluns (to use with UTP cable). The image quality of 1080p HD-SDI is outstanding though.
AHD seems to address the main issues that held back the other HD security camera types from taking over the analog CCTV market. Installers can use the same coax cable as traditional analog CCTV cameras and they work at the same max distance. Video baluns for AHD cameras are available for those that prefer to use UTP cable such as CAT5. Pricing on AHD cameras is only slightly more than analog.
Last, there are high quality hybrid digital video recorders available that let users use both "analog HD cameras" and traditional analog CCTV cameras (CVBS). This will allow security system owners to use their existing CCTV cameras and upgrade over time to HD, while keeping their DVR in place. The apps and software included with these newer DVRs allow users to remotely view their cameras in HD resolution.
I expect AHD and CCTV to co-exist together for many years.
---
What is HD-TVI?
TVI is another HD security camera technology that CCTV Camera Pros recommends. The quality is pretty equal when compared to AHD. You can learn more about TVI cameras in this article: What is HD-TVI?