4K Dome AI Camera – People Detection Video Demo
Watch this video to see a demo of our new dome 4K AI camera detecting people at the front door of our office in West Palm Beach, Florida.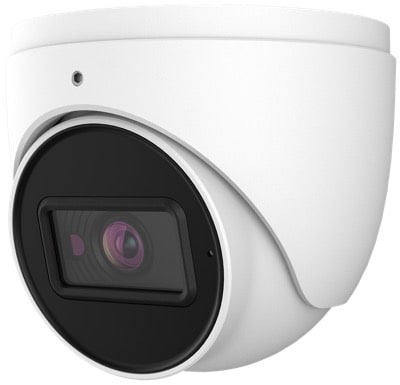 ---
IP Camera NVR with AI Software

To record all of the videos on this page, the Viewtron IP-A8D camera was connected to a Viewtron IP camera NVR. All Viewtron NVRs have built-in AI software. If possible, it is best to watch these videos on a 4K monitor and be sure that the YouTube player is set to 4K video resolutions.
---
IR Night Vision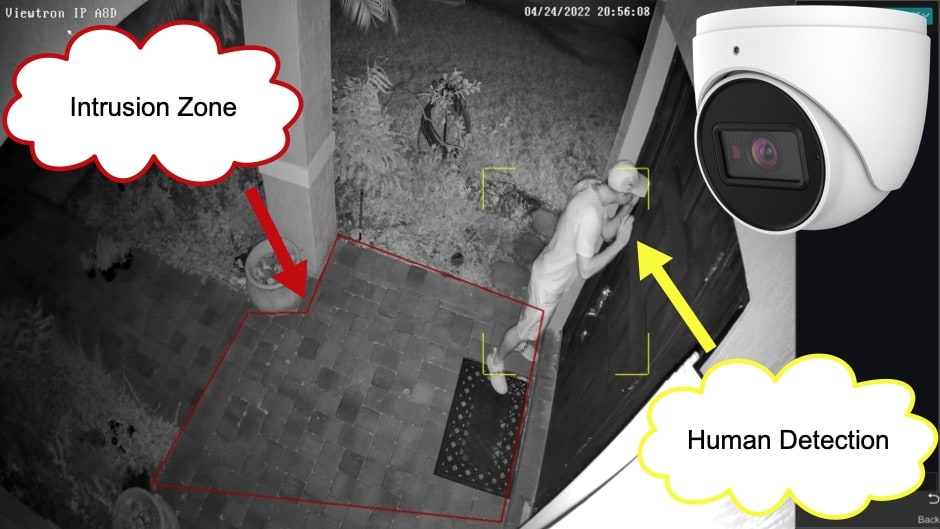 This camera is also great at detecting humans in complete darkness with it's IR night vision capability. Check out this one that is installed at my house to monitor my front door.
---
Face Detection / Facial Recognition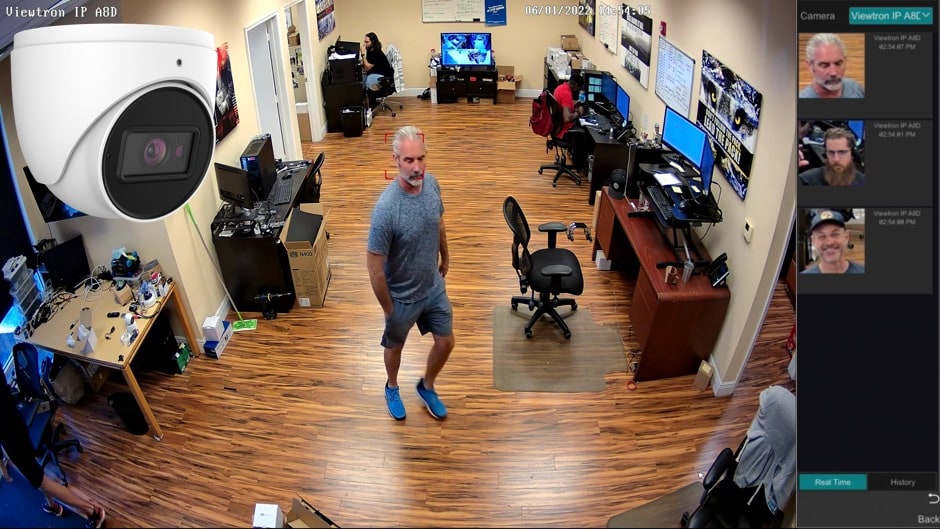 Our Viewtron AI cameras also support face detection / facial recognition.
---
More AI Camera Videos

You can watch more AI security camera video demos here.
---

You can find all of the latest Viewtron AI security cameras here. There are also complete systems on that page. If you have any question, you can always email me at mike@cctvcamerapros.net.
---
Video Transcript
Hi, everyone. Mike from CCTV Camera Pros here. In this video, I'm going to demonstrate one of our new Viewtron AI security cameras. It's that dome IP camera that you see behind me, the one on the right. That's an eight megapixel or 4K resolution IP camera with built in AI software. And we've been selling Viewtron AI cameras in four megapixel resolution for the past year or so and customers love them, the AI software works great. Well, 4K resolution is twice the resolution as four megapixel. 4K is equivalent to eight megapixel. So we're really excited to launch this. We're going to have this available in dome that I'm demonstrating in this video and as well as a eight megapixel bullet. So first, I'm going to run through a video just to show you the 4K resolution that the camera's capable of. And then after, I'm going to set up an intrusion zone here at our front door so that when a human is detected by the AI software, it'll trigger recording on the Viewtron NVR that that camera is connected to. Let's take a look.
Here's the live security camera view on the Viewtron NVR that our dome IP camera is connected to. And in the YouTube player, I suggest that you click on that gear icon and make sure that the resolution is set to 4K and then watch full screen. You'll notice that the software is tracking me as a human object using the box around me, and it also is detecting those vehicles in the background as objects. Next, on the NVR, I'm going to enable the real time display on the right. That area will report any alarms that were triggered as a result of any AI object detection alarms. And I set up an intrusion zone right here. And you see as I entered the zone, that triggered an alarm on the NVR, and you could see a thumbnail of the alarm on the right hand side in that real time display.
I hope this video has been helpful. I think you'll agree that the 4K resolution of that camera looks fantastic. I wanted to mention a couple things. In addition to the person detection AI function that you saw in this video, this camera is also capable of detecting vehicles, cars, trucks, motorcycles, and set up intrusion zones for vehicles just like you saw in this video for humans. It also has facial recognition and facial detection software built into the AI functions. If you want to learn more about these Viewtron AI security cameras and security camera systems, you can email me directly. I can be reached at Mike@cctvcamerapros.net. You can also learn about them on our website. We have a bunch of products and a bunch of systems available at www.cctvcamerapros.com/ai.
Thank you for watching.