AI Security Camera Object Detection Search from Mobile App
This is how I search for human object detection / intrusion events captured by my AI security cameras using my Viewtron mobile app.  I recently upgraded my home security camera system to use Viewtron 4K AI cameras and I love the high resolution video quality they provide. I also love how easy it is to search through the AI intrusion detection events using the mobile app for iPhone and Android.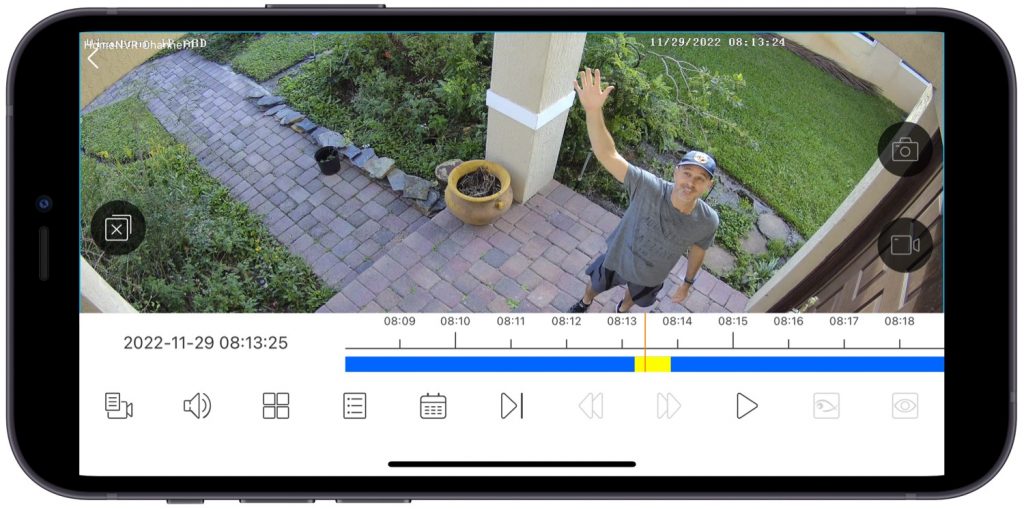 The timeline bar on the video playback screen highlights all of the AI object detection events in yellow. This is a real time saver. It sure beats fast playing through hours of video to find an event.
---
Viewtron NVR

This is the Viewtron IP camera NVR that I have at my house.
---
Dome 4K AI Camera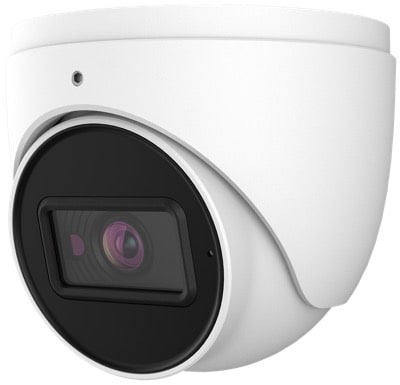 This is the dome 4K AI security camera that is installed at my front door.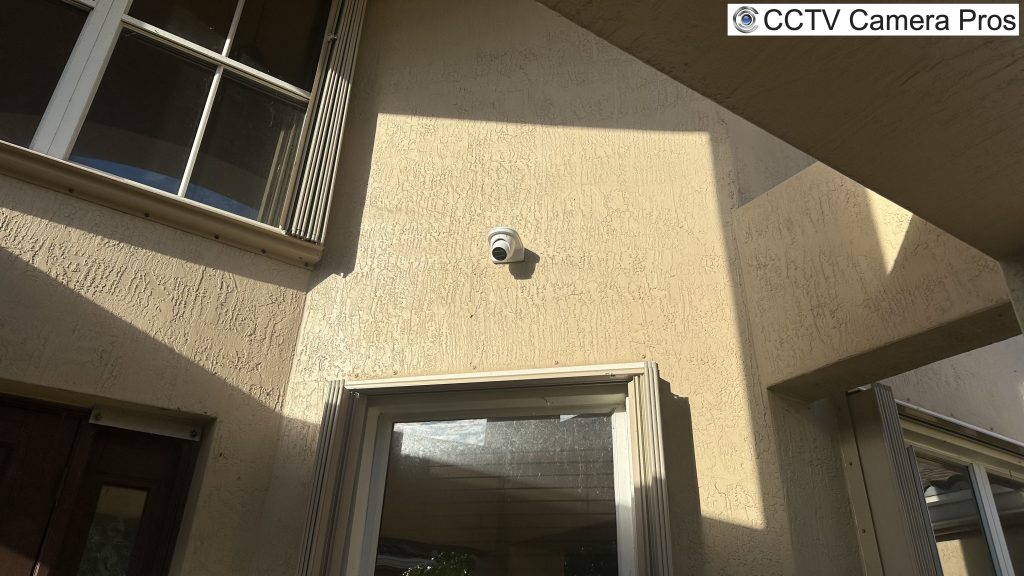 For this installation, I used this wall mount L-bracket. Although it is really for indoor use, the area around my door is covered, so it holds up just fine.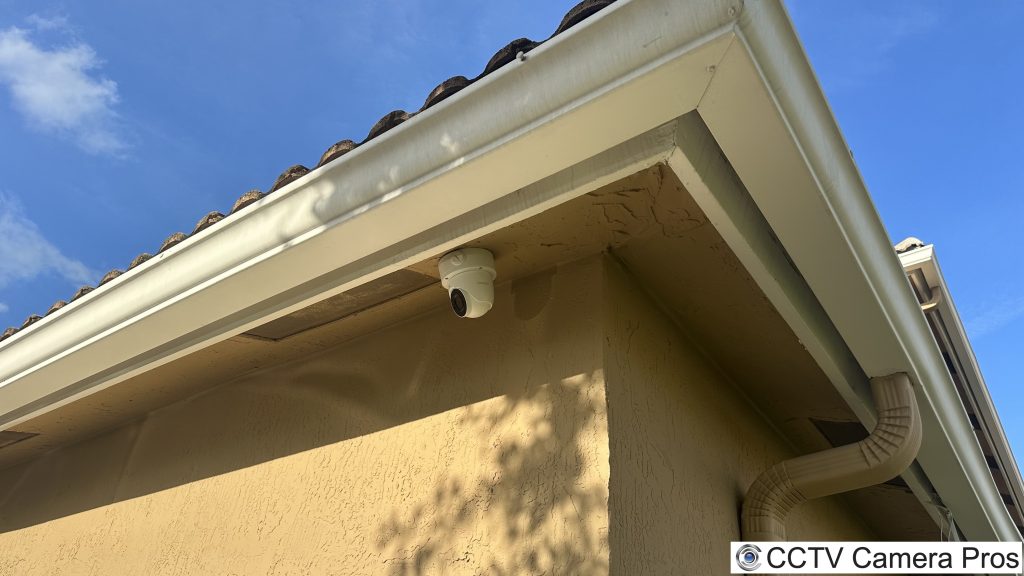 I also wanted to share this installation of the dome camera mounted under the eave of the roof using this outdoor junction box.
---
Bullet 4K AI Camera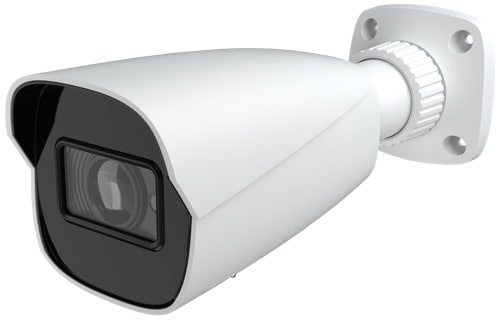 This is the bullet-style 4K AI security camera that is installed above my garage door.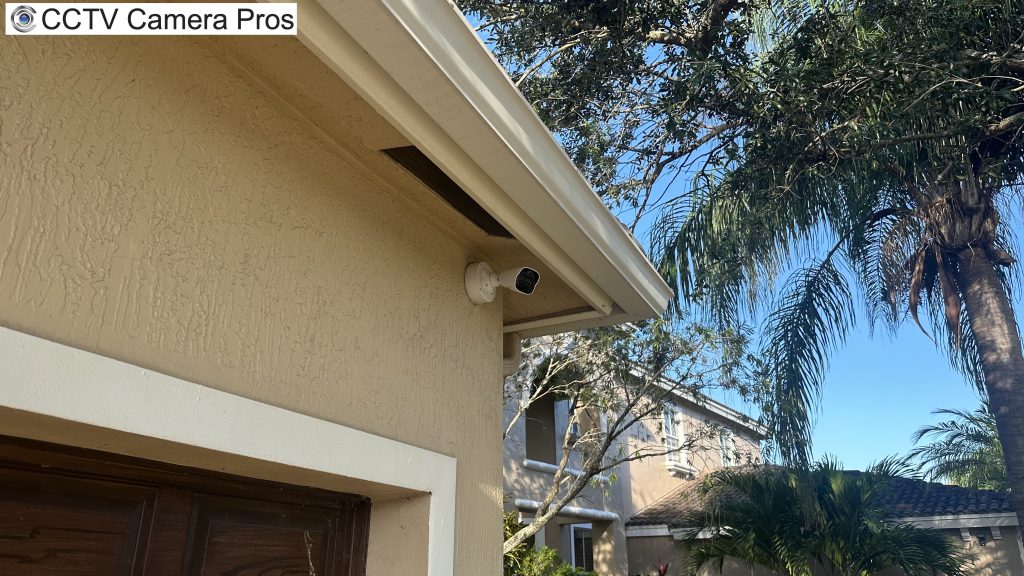 For this installation, I used the optional outdoor junction box. I highly recommend this for outdoor installations.
---
Related Videos & Articles
---
Have Questions / Need Help?
If you have any questions, you can always email me at mike@cctvcamerapros.net.
---
Video Transcript
Good morning everyone. Mike from CCTV Camera Pros here. In this video I want to show you a typical way that I use my home security camera system. I have a Viewtron AI camera system installed in my house, and I have a 4K AI camera mounted right there behind me that monitors my entire driveway and my front yard and a little bit into the sidewalk and street. And I have another 4K AI camera installed by my front door, this one's a dome. Let me show that one to you. So that's our Dome model 4K AI camera, and that monitors my front door area here. And what these AI cameras allow me to do is set up intrusion zones and object detection. So the one on my front door, I have an intrusion zone around the front door area to detect anytime humans come into the area.
And the other one that's monitoring my driveway, I have the entire front yard, more or less, covered with an intrusion zone that'll detect both humans and cars if they come into the area. Now, I use the mobile app to check in on my system. If I ever need to check in to see if something happened, it's real easy for me to use the recorded timeline to jump to any of those AI events that occurred. It's extremely convenient. It saves a ton of time, rather than sifting through hours of video where you don't know when something happened. Take a look here in the mobile app and I'll show you how I do it.
Here's the live security camera view in the app. I'm going to double tap on my driveway camera to switch to that view. Then I'm going to tap on the play button at the bottom of the screen to open the recorded video playback player. When the video player opens, you'll see this blue timeline bar. You can pinch and stretch the timeline to help zero in on a specific time. On the blue timeline bar, notice these yellow areas, these notate times when objects were detected by the AI software. I am going to scroll around on the timeline to play back a few of the object detection events that this camera captured.
Next, I'm going to switch to my front door camera by clicking on the back arrow in the upper left, then selecting camera one. You cannot see it here because I have the view enlarged, but I am tapping on that play button again in the lower part of the app to start the recorded video player on my front door camera. There's only one event so far today, which was me running a test on the intrusion zone that I set up at the front door.
Next, I want to show you that you could perform all those functions with the app in landscape mode. So in landscape mode, the video is larger. And I'm going to double tap on my front door camera to bring that up full screen, and then I'm going to switch to the high resolution. And then I'm going to tap on the screen to bring up the menu and tap on the player button in lower right, that'll bring up the blue timeline bar. And I'm stretching that timeline out so I can see all of the object detection events. In this case there's just the one again, which was me testing out the intrusion zone that I set up at the front door. And I switched the video there to the mainstream so you could see it in high definition.
Guys, I hope this video's been helpful. I want to mention a couple other things before I wrap up. I have my system set up to record on that object detection like you saw, and it's recording continuously, whether something is going on or not. And the reason why I do that is, let's say something happens where an animal comes into my yard and I want to figure that out. The object detection only detects humans and vehicles. It's not going to detect cats or rodents or things like that. So I do have continuous recordings set up as well, continuous as well as object detection at the same time. It's very typical that we help customers set their systems up in that way.
And again, these are the Viewtron 4K AI camera systems that I'm using at my house. If you have any questions about any of this… Sorry, one other thing. In addition to the iPhone app, obviously you can also do that from the Android mobile app, but we also have desktop software for Windows and Macintosh that you could do those same types of searches from. You can also search directly on the DVR for object detection events and scroll through a timeline just like you saw in the mobile app.
If you have any questions on any of this, feel free to reach out to me anytime. I could be reached at mike@cctvcamerapros.net. If you want to learn more about these Viewtron AI security camera systems, please visit www.cctvcamerapros.com/ai.
Thank you for watching.