AI Person Detection via Network IP Camera [Video Demo]
Watch this video to see how we use a Viewtron AI camera with built-in person detection software to trigger an alarm when someone approaches our dumpster after hours. This type of alarm is known as intrusion detection on Viewtron IP camera systems.
Illegal trash dumping is a common security problem that we hear about from our customers.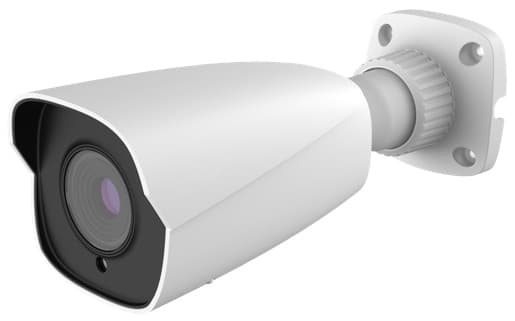 This is the bullet IP camera that we are using for this application. The IP-A4BZ is a 4 megapixel resolution network IP camera with multiple AI based functions built into it. This camera has a 2.8-12mm motorized zoom lens. This is similar to a traditional vari-focal lens except that that adjustment is done electronically / mechanically using controls on the NVR or mobile app. The lens auto focuses after you adjust the angle of view / zoom level.
This camera supports the following artificial intelligence object detection functions.
These object detection functions can be used in conjunction with alarm events. The following alarm events can be configured on the NVR.
Intrusion Detection
Trip Wire Crossing
Line Cross Counting
---
Viewtron NVR


This is the Viewtron NVR that was used to record the video.  Most of the time, IP cameras are hard wired directly to the PoE network ports on the back of the NVR. However, our cameras are connected via a wireless network.
---
Wireless Camera System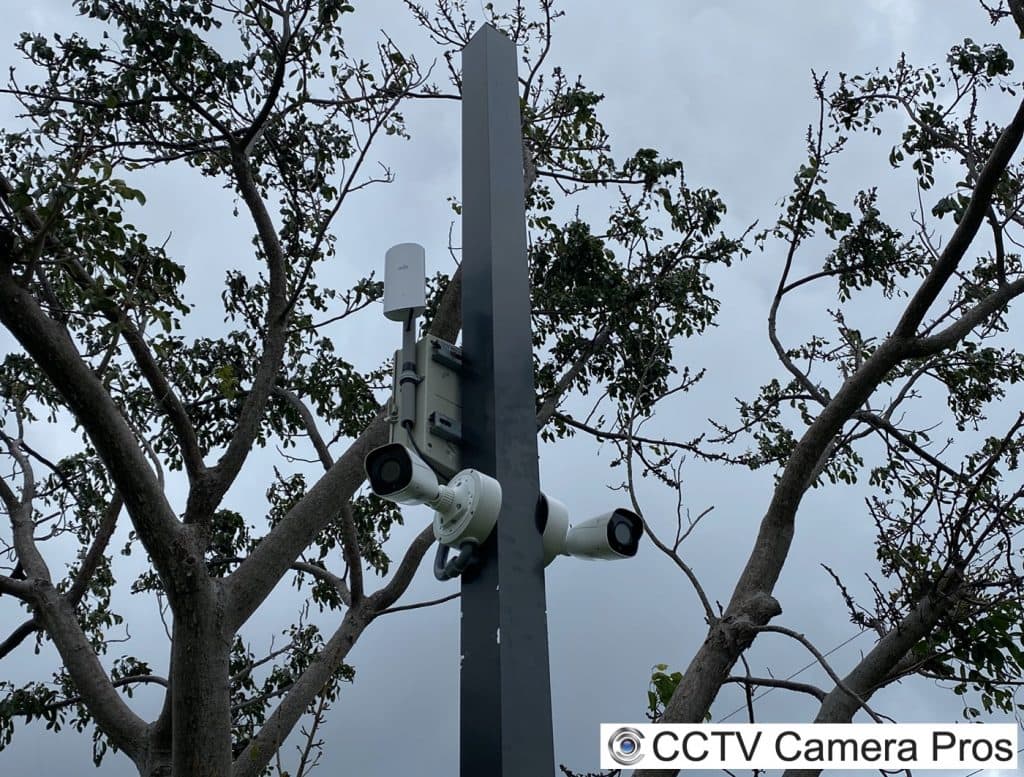 Here is a close-up of the 2 IP-A4BZ cameras that we have installed on a pole behind our warehouse. We installed this wireless camera system to transmit the video from these two cameras and this LPR camera back to our warehouse. We only used the one IP-A4BZ in the above video demonstration. You can see all three cameras used together in this license plate recognition system video demo.
---
AI Software Setup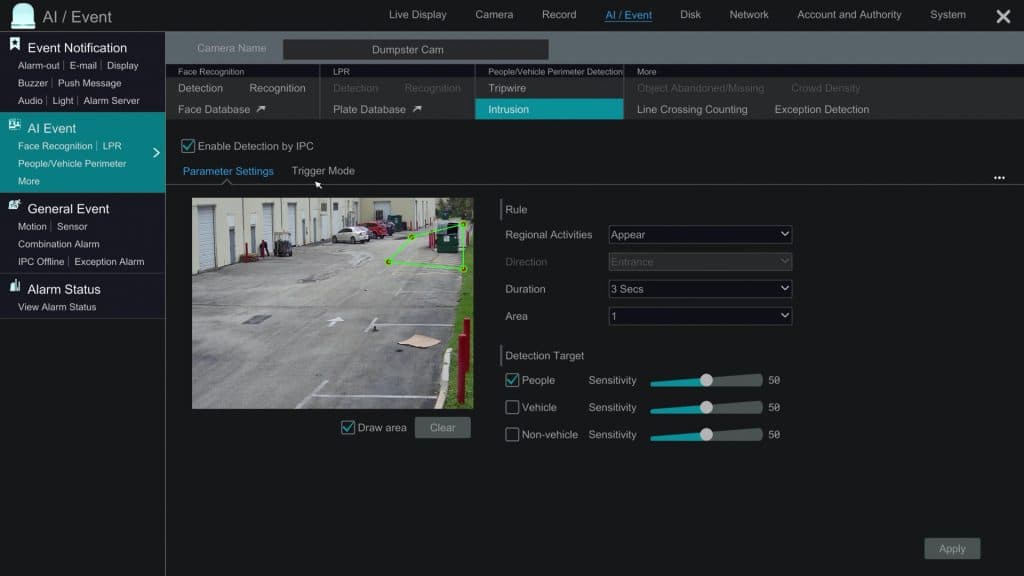 Here is the setup screen on the NVR where the alarm event rules are configured. The type of alarm that I used for this application is an intrusion alarm. The intrusion alarm settings allow you to draw an intrusion zone on the screen. You can see where I drew a box around the garbage dumpster above.
I set the target detection to people / humans. Please note that I could have also setup the zone to detect intrusion from vehicles.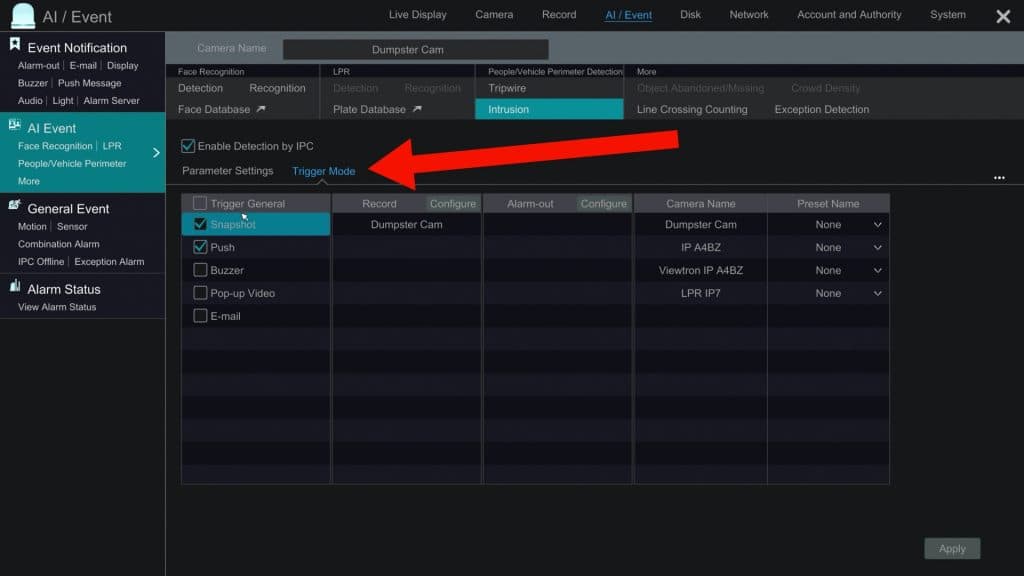 The trigger mode screen is where I setup the this intrusion alarm to trigger a snapshot and push notification to the mobile app. Users can have push alerts sent to the iPhone and Android mobile apps for Viewtron NVRs.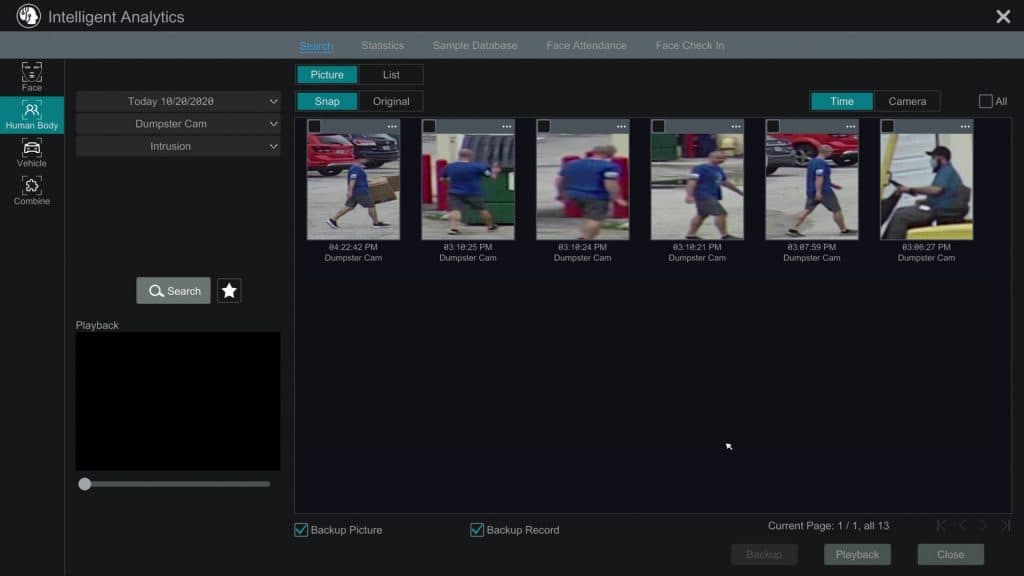 Here is the Intelligent Analytics screen where you can search the NVR for specific recorded events. The above screenshot shows a search for person detection / intrusion events that occurred today on the dumpster camera. You can switch between a snapshot of the event and a view of the entire camera. You can choose to playback the video recording of the event and backup the event to an external drive from this screen.
---
AI Security Camera Systems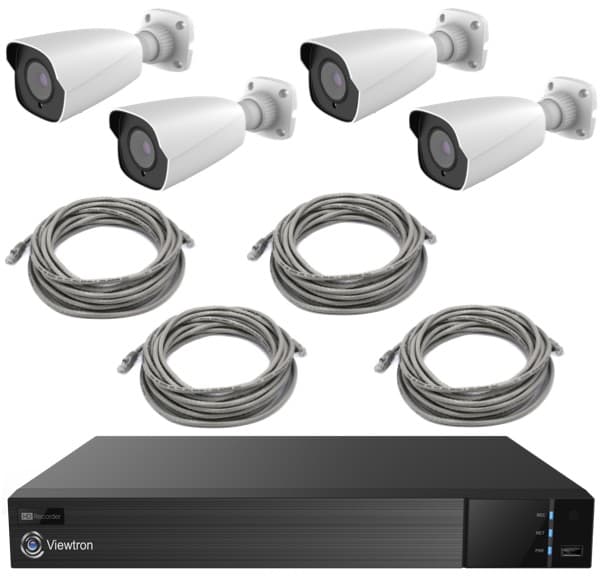 If you are interested, you can find per-configured AI security camera systems here. CCTV Camera Pros can also provide a custom design and quote based on your specific requirements. We can mix and match bullet and dome style cameras, as well as AI enabled and non-AI cameras.
---
Questions / Comments
If you have any questions about this security camera system or anything related to video surveillance, please email me here.