5 License Plate Reader Camera Videos
Over the past 6 months, the team at CCTV Camera Pros has thoroughly tested this Viewtron LPR-IP7 license plate reader camera. This blog post is a collection of 5 video demos that I have made so far using this complete LPR camera system, which includes the LPR-IP7, a Viewtron NVR, and a Viewtron AI security camera.
This post will be a go-to resource for customers to learn more about how to install and manage license plate recognition systems. It is a great starting point for DIY and professional installers. I will likely add more videos to it over time.
The above video is a daytime demo using the system that we have permanently installed behind our warehouse and office in West Palm Beach, Florida.
---
First Viewtron LPR Demo Video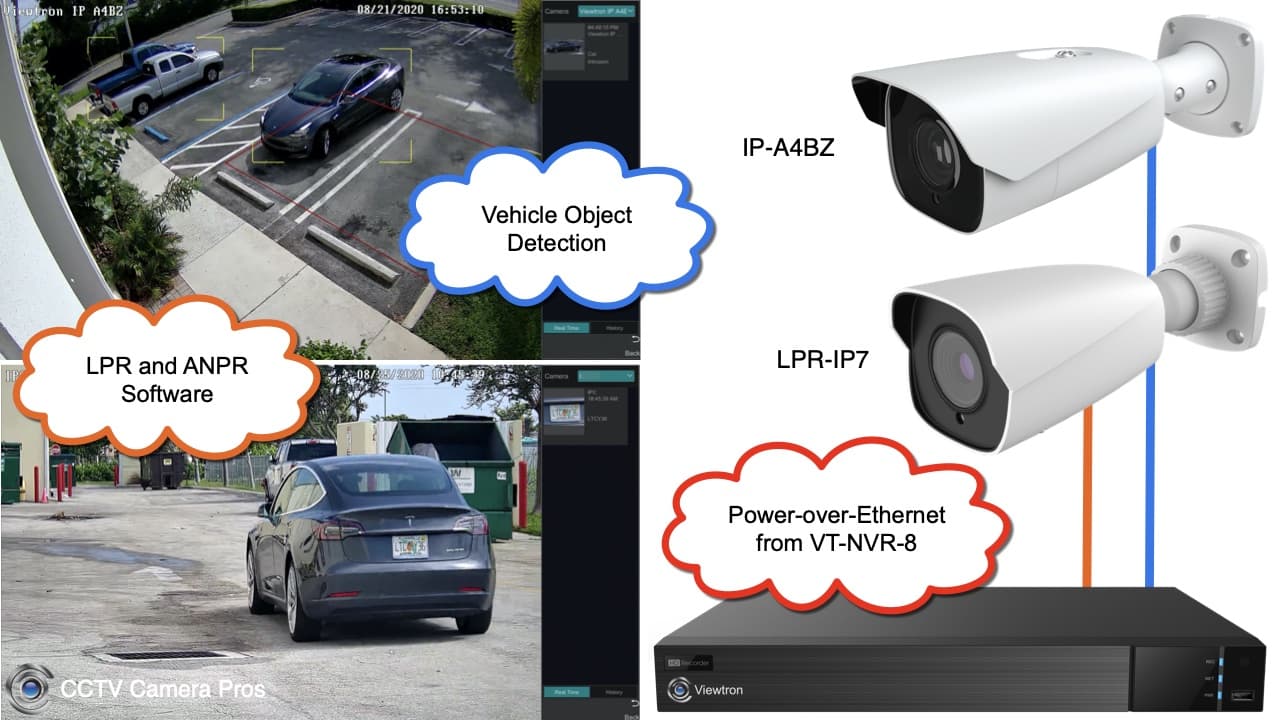 Before we permanently installed those cameras on the pole out back, we tested the system by mounting the LPR camera on a temporary tripod. The above video captures some of the first testing that we did with the system.
---
Night Time LPR Testing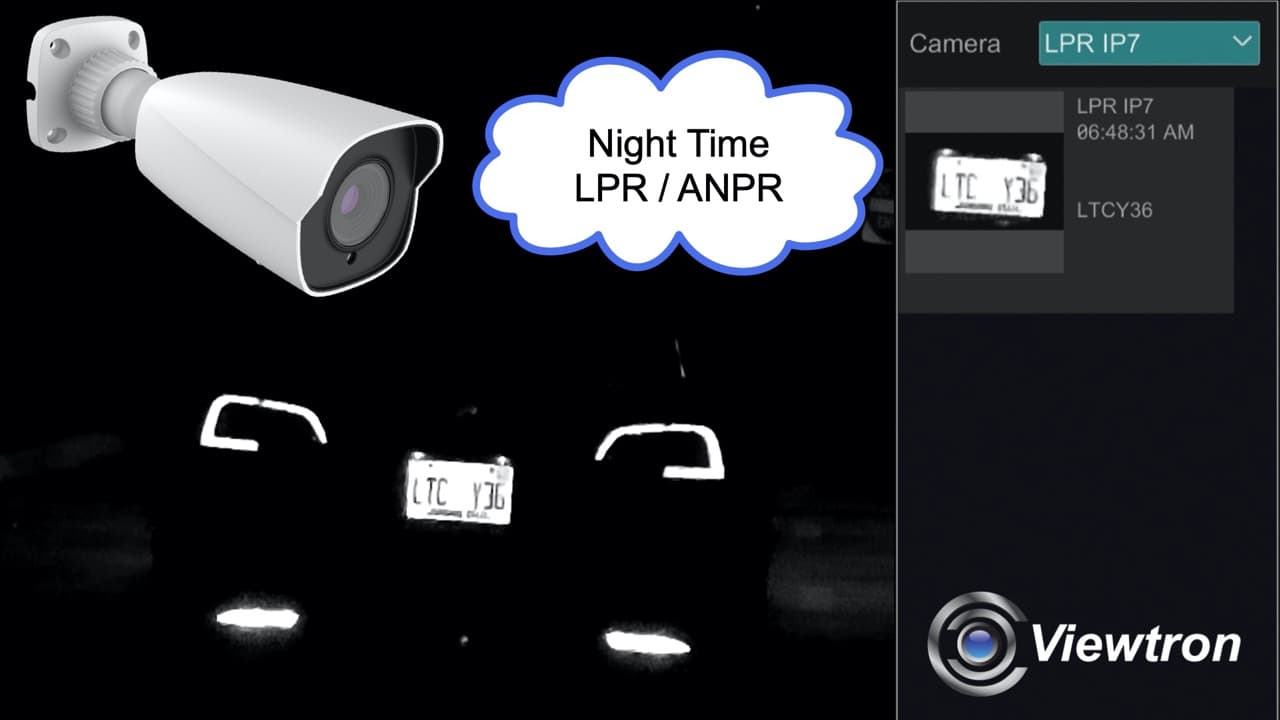 Once we got the license plate reader working well during the day, we thoroughly tested night time operations.  Please note that night time license plate capture is much more challenging than day. James and I thoroughly documented all of the lessons learned from our experience so that we can help customers in the future. We also realized what the best factory default settings are, so we can use them when we ship these cameras out to customers.  The above video shows the results of our night time LPR testing.
---
License Plate Camera Installation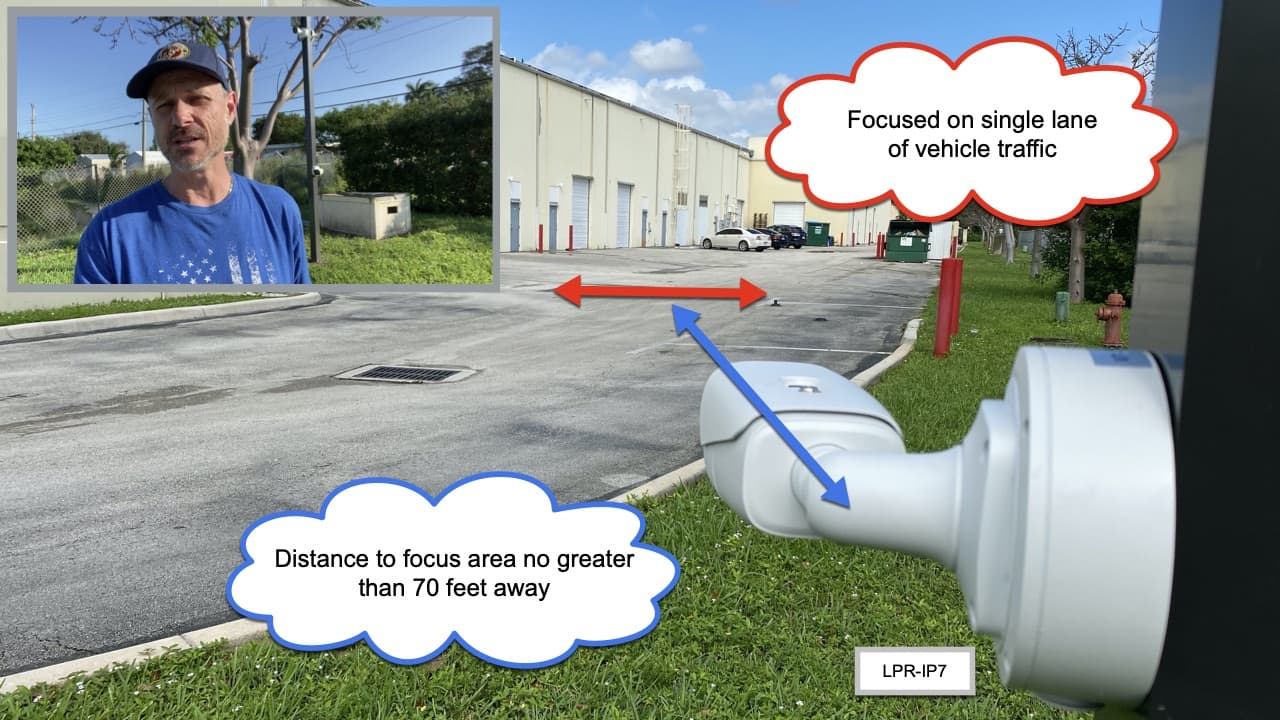 License plate camera installation is more challenging than installing traditional security cameras. The lessons learned and experience we received by testing this system have been documented in the above video. We recommend to all of our customers that are interested in automatic license plate reader systems watch the above video to make sure they understand the installation requirements.
---
Surveillance Recording Search & Playback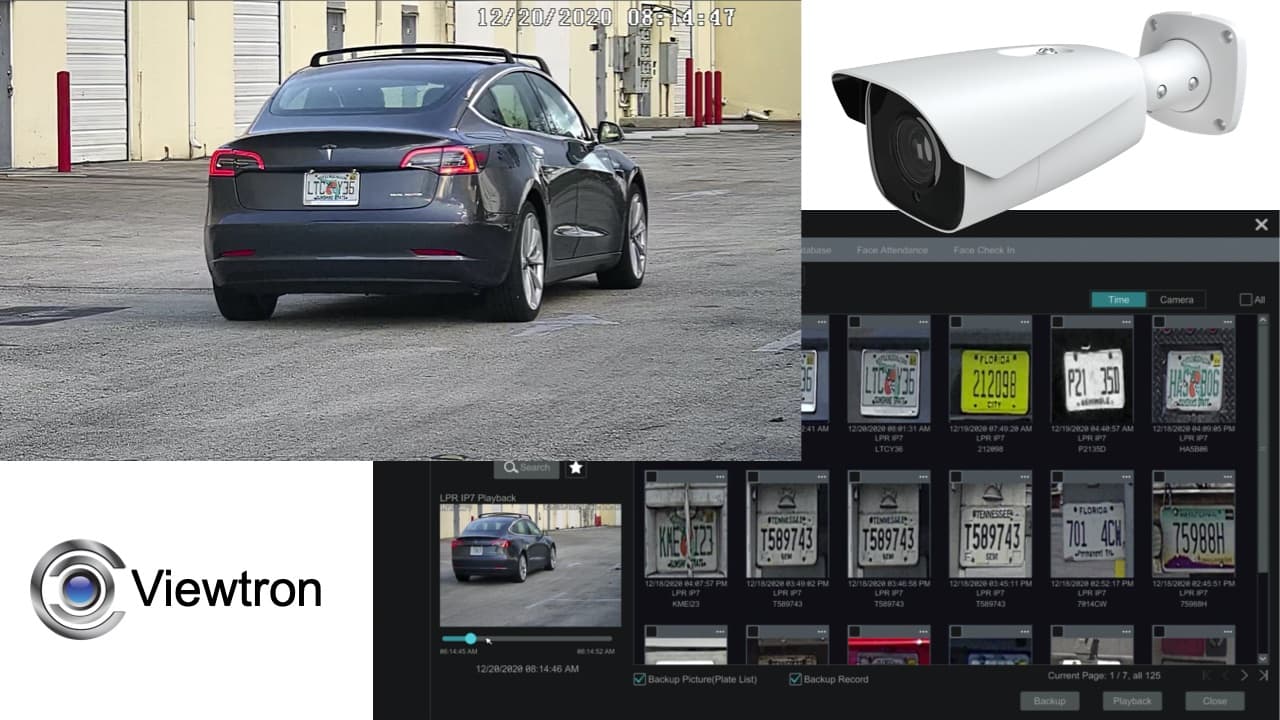 There are a few ways that an administrator can access recorded video surveillance footage from license plate capture events. The above video documents 3 ways to do it, including entering a specific license plate number to search the NVRs database.
---
More LPR Camera Videos

You can watch additional LPR camera demo videos here.
---
Need Help / Have Questions?
If you have any questions related to LPR, please email me at mike@cctvcamerapros.net. If you would like a free consultation and quote, please request one here.