Turret Dome Camera IR Surveillance Video
The DPRO-B24DHR is a turret dome camera with built-in IR surveillance video mode. The DPRO-B24DHR is a hybrid coax security camera that supports 4 video modes: analog CCTV (CVBS), AHD, HD-TVI, and HD-CVI. This makes it compatible with just about any analog CCTV DVR or HD security camera DVR available.
---
Product Update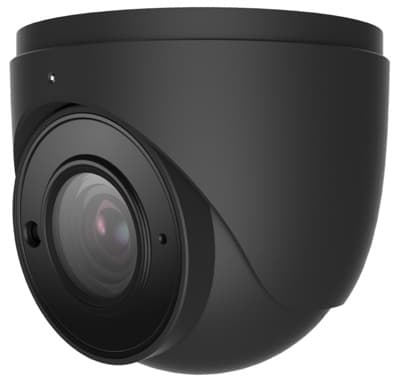 The DPRO-B24DHR is now available in better turret style dome housing. The new dome is IP67 weatherproof rated. This is an improvement over the previous IP66 rated housing. You can watch a new video surveillance demo using the latest model 2mp IR dome camera here.
White Dome Camera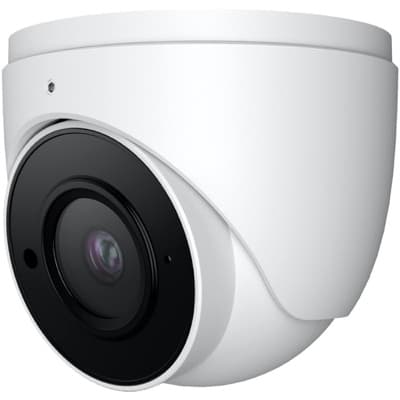 We also have this 2mp IR dome camera available in white. The HD-Q3 is the exact same camera as the DPRO-B24DHR, except the color of the housing is white.
---
This above video was recorded with this turret style camera connected to an hybrid BNC camera DVR. The camera was set to 1080p AHD video mode (analog high definition) and the video was recorded at 4k resolution.
Turret Dome Camera Ceiling Tile Installation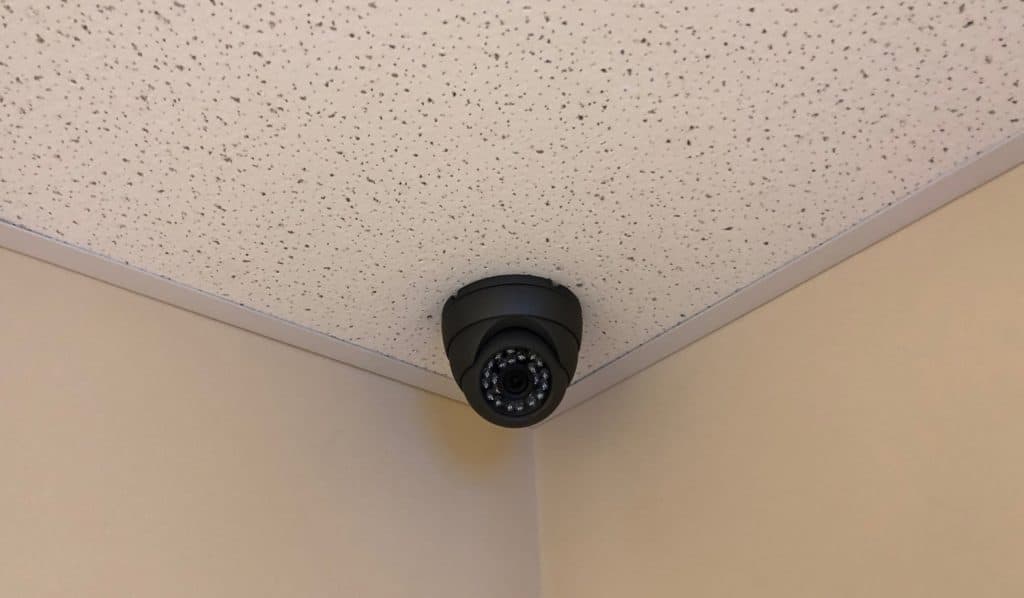 To record the above video, the camera was installed to the ceiling tile at CCTV Camera Pros office is West Palm Beach, Florida. One of the advantages of a turret camera is that they can be wall or ceiling mounted. The ball and socket design of a turret type of camera allows the lens to be set at just about any angle during installation.
---
Price and Availability

---
Video Transcription
Here is a full text transcription of the video.
The DPRO-B24DHR is a turret security camera with infrared night vision. To record this video, CCTV Camera Pros installed this camera to a ceiling tile in the corner of our tech room. The camera is hard wired to one of our iDVR-PRO HD surveillance DVRs using RG59 coax cable with BNC connectors.
This room is 29 feet long by 16 feet wide. The 3.6mm lens of this camera provides a 90 degree wide angle of view that is perfect to monitor small to medium sized rooms like this one. You can see that the high definition video resolution of this camera provides a crystal clear image.
I am going to turn the lights off in the room to demonstrate the camera's infrared night vision. I temporarily use the light on my mobile phone so that I can walk safely from the back of the room. Once I am positioned in front of the camera, I will turn the flash light off so that there is zero light in the room. The illumination that you see here is 100% provided by this security camera's built-in IR LEDs.
You can see that this camera infrared capability is strong enough to illuminate this entire room. When I switch the light back on, the camera automatically switches back to color day time mode.
The DPRO-B24DHR is turret style dome security camera. Because of the turret style design, this camera can be ceiling or wall mounted with the lens pointed in any direction.
This camera has 4 selectable video modes which make it compatible with just about any analog CCTV (CVBS)  or HD CCTV DVR.
Installers can select 1080p / 2 megapixel resolution is AHD, HD-TVI, and HD-CVI format.
Installers can also select 960H analog CCTV format for compatibility with older analog CCTV DVRs.
The video modes can be changed very simply using this small joystick that is attached to the cameras video cable.
The 3.6mm fixed lens provides a 90 degree field of view.
This camera is IP66 weatherproof rated for indoor and outdoor installations.
To learn more, please visit www.cctvcamerpros.com/B24DHR
Thank You for watching.
---
Related Surveillance System Equipment
---
Related Articles and Videos