Funny Surveillance Video: Polar Bear Destroys Wildlife Surveillance Cameras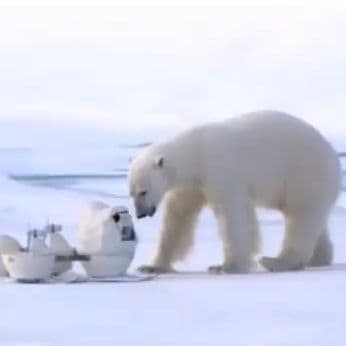 Although CCTV Camera Pros did not supply the wildlife surveillance cameras for the below Polar Bear video, we did find the video quite funny and interesting, so we wanted to share it. BBC mainly used these specialized wildlife surveillance cameras to video a documentary on Polar Bears. The polar bears got very curious about this spy equipment that was in their territory and end up playing with and destroying all of the surveillance cameras. We really like the names given to the spy cameras that were used in the video: Icebergcam, Blizzardcam and Snowballcam.
Funny Surveillance Video
More About Live Wildlife Cams
CCTV Camera Pros supplies surveillance equipment for wildlife cam projects. CCTV Cameras can be used to stream video live using services like uStream and LiveSTream. A project that CCTV Camera Pros recently donated cameras for was the "Living in the Lions Den" live camera event where a man is living with Lions for 30 days.
About CCTV Camera Pros
CCTV Camera Pros is a supplier of security camera systems for home, business, and government use. CCTV Camera Pros is a veteran owned business and GSA contract holder. CCTV Camera Pros has a complete line of surveillance products including security cameras, digital video recorders, monitors, cables, connectors, and all accessories needed for a complete video surveillance systems. CCTV Camera Pros can help design systems for any type and size application. Please visit www.cctvcamerapros.com to learn more.