Awesome Videos and Pictures of Large Bear on Live Wildlife Camera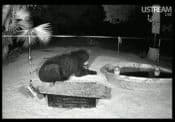 The following videos and pictures of this large bear were captured at the location of the the live Florida wildlife camera. The owner of the site has named this bear Buster. The Florida wildlife cam site uses video streaming services from uStream to broadcast their camera live. The camera used at this location is the BIPRO-S600VF12 outdoor CCTV camera. CCTV Camera Pros is very excited with the performance that we have seen by the S600VF12. We believe is one of the best CCTV cameras on the market at this time. It is great for video surveillance use for security systems as well as for a live streaming camera in outdoor locations.
Wildlife Camera Videos
We are sorry that this live video stream is no longer available.
Wildlife Camera Pictures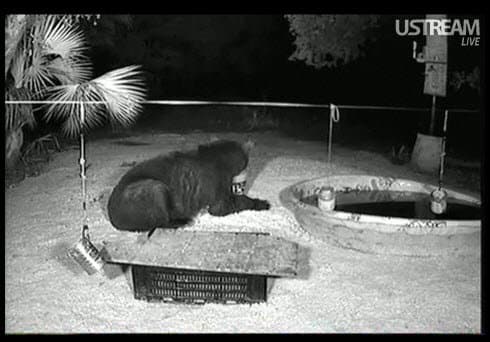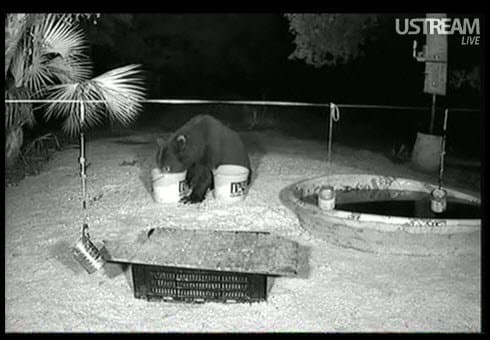 Watch Live Wildlife Cam
You can view this wildlife camera live by clicking here: watch live wildlife camera. Try watching both in the day and at night. Most of the animals tend to show up at night. The camera turns to black and white at night and uses infrared for night vision.
About the CCTV Camera Used for this Wildlife Cam
CCTV Camera Pros worked with the owner of this wildlife cam site to supply one of our best outdoor night vision CCTV cameras, the BIPRO-S600VF12. The BIPRO-S600VF12 is part of CCTV Camera Pros "Ultra Low Lux" series of CCTV cameras which are capable of operating at 0.00004 Lux without using the built in infrared LEDs. With the built in infrared LED lights on, this camera is capable in seeing clearly in complete darkness. The S600VF12 is manufactured using the new Sony 1/3″ Super HAD CCD II series image sensor and also features advanced built in software controlled by an on screen display menu. For more information and pricing on this camera, please visit: https://www.cctvcamerapros.com/Outdoor-CCTV-Camera-p/bipro-s600vf12.htm.