BPRO-OL952 Bullet HD CCTV Security Camera Images Video Demo and Image Gallery

CCTV Camera Pros recently performed a video recording test and remote mobile app live view test using the latest generation BPRO-OL952 bullet CCTV security camera. The most noteworthy improvements to this bullet camera is that it now supports 4 selectable video formats: AHD, HD-TVI, HDCVI, and analog CCTV. This makes it compatible with just about every analog CCTV DVR and HD-over-coax type DVR on the market. This also allows customers to use their existing 960H or D1 resolution analog DVR and when they later upgrade to an HD DVR, this camera will still work. The installer simply needs to change the selected video output format.
Selectable Video Output (AHD, HD-TVI, HDCVI, Analog CCTV)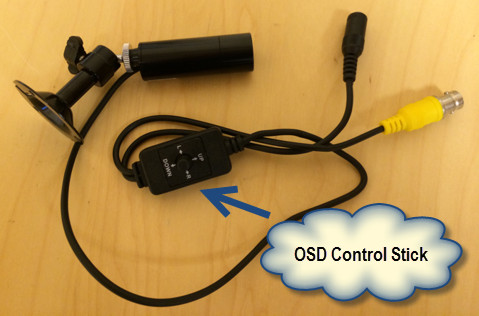 The desired video output can easily be selected using the small joystick connected to the camera's video cable.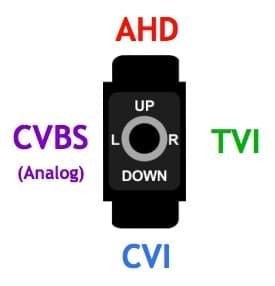 1080p (1920 x 1080) / 2 megapixel resolution is supported in AHD, HD-TVI, and HDCVI video modes. 960H (960 x 480) resolution is supported in analog CCTV video mode.
HD Video Surveillance Demo
This video surveillance demo was captured with the camera in 1080p AHD mode. The camera is hard wired to an iDVR-PRO surveillance DVR.
---
Remote Camera View from Mobile Apps
When the BPRO-OL952 is connected to an iDVR-PRO DVR and a high speed Internet connection, users can log in to view their camera live from anywhere in the world.
iPhone App Camera View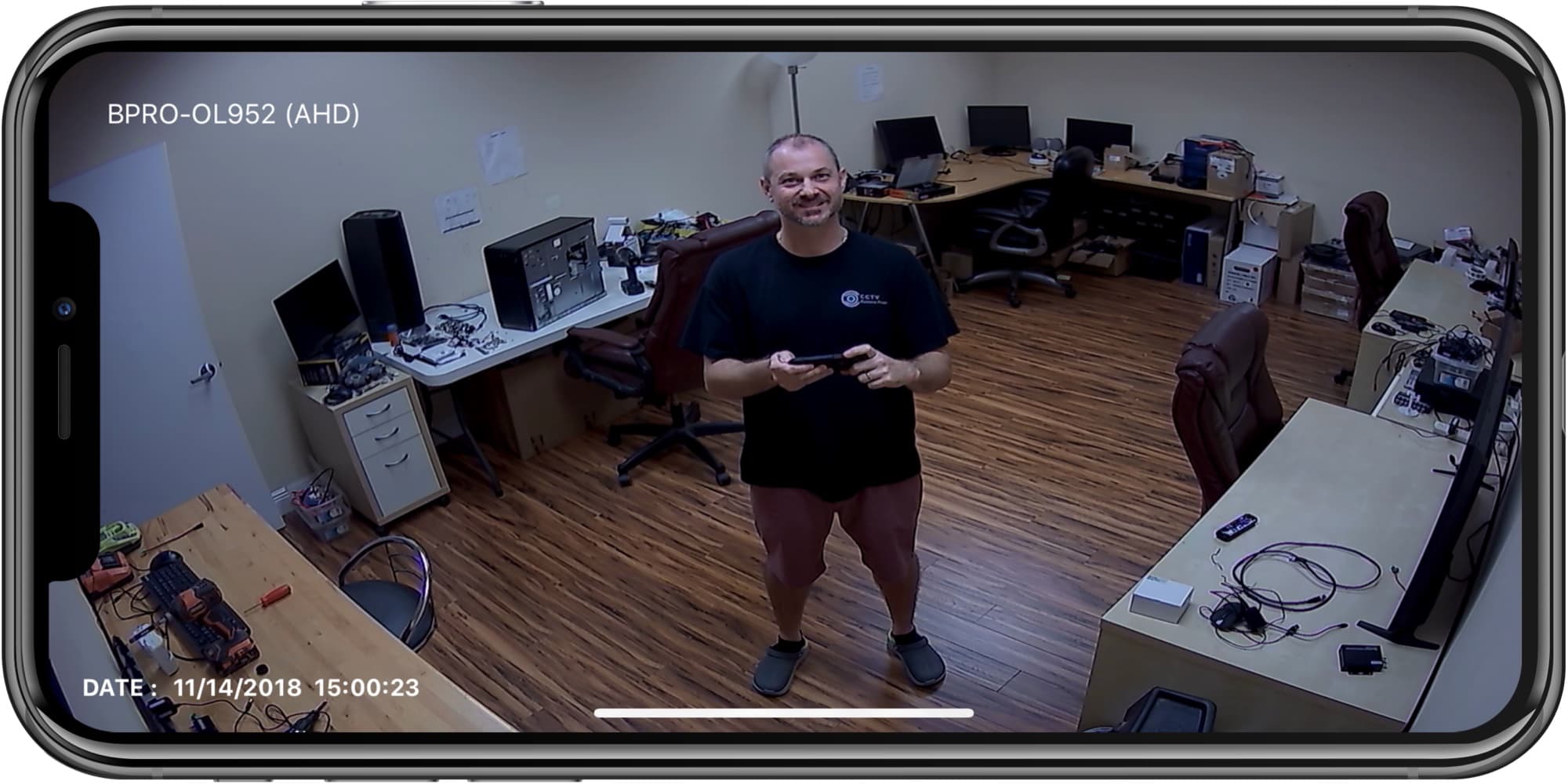 This is the camera being viewed remotely using the iDVR-PRO app for iPhone.
Android App Camera View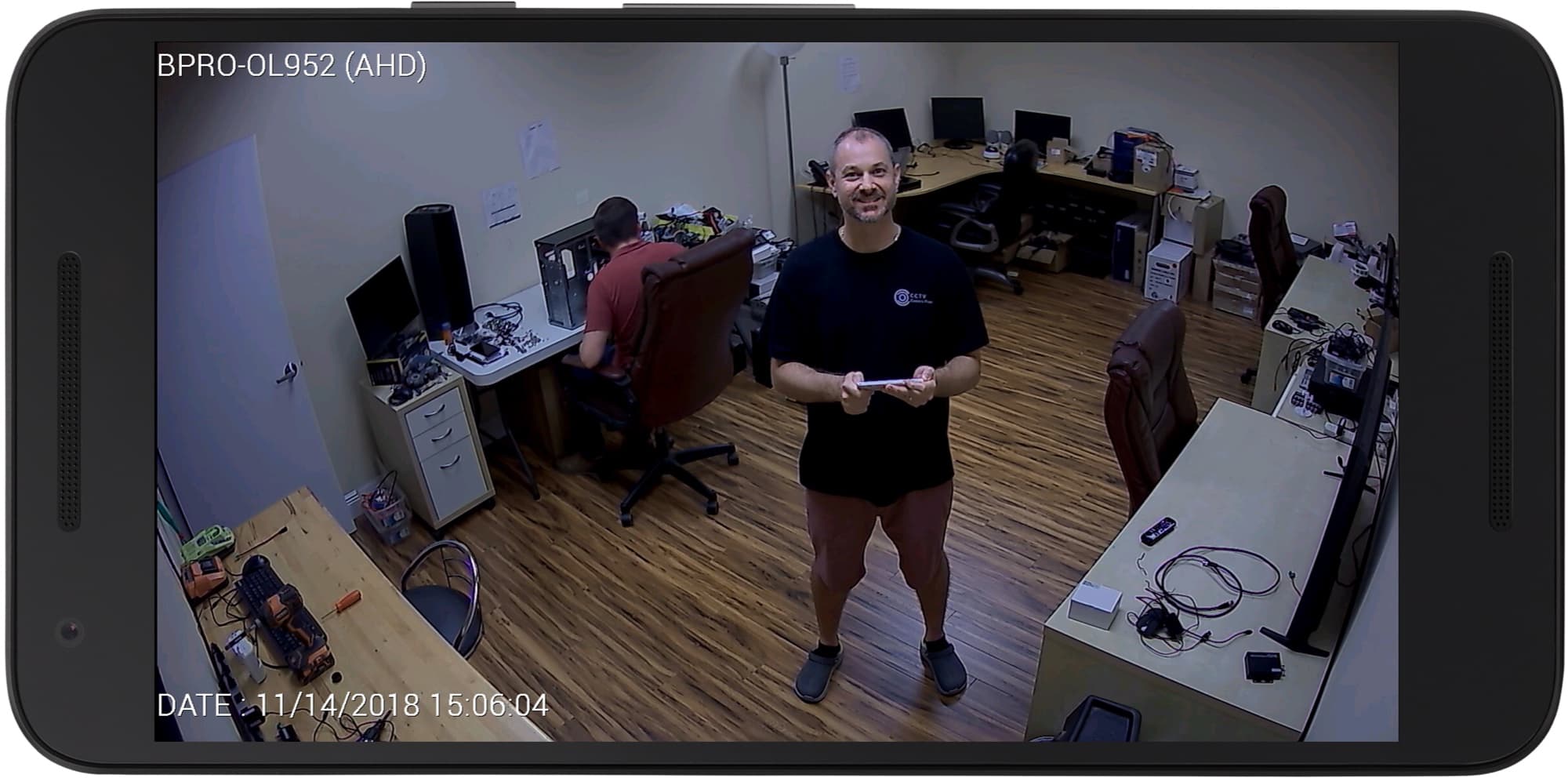 This is what the remote camera view looks like in the iDVR-PRO mobile app for Android.
---
If you have any questions about this camera or anything related to video surveillance, please contact Mike at mike@cctvcamerapros.net.
For more information an pricing on this camera, please visit the DPRO-OL952 product page.