CCTV Camera Pros to Host Surveillance Seminar in Palm Beach Florida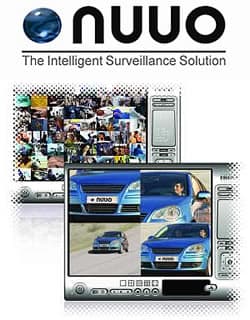 CCTV Camera Pros and NUUO Surveillance will be hosting a surveillance system seminar on August 11, 2009 in Palm Beach Florida. The seminar will focus on the setting up and using NUUO surveillance software and DVR cards to design a scalable security camera system for home, business, and government use. The seminar agenda will include the following:
Introductions – About NUUO Surveillance & CCTV Camera Pros
NUUO Product Overview – How to use NUUO systems to sell to small customers as well as enterprise clients with 100's of cameras and multiple locations
NUUO Software Features – Motion Detection Recording, Email Alerts, Alart Notification, Etc.
Product Demonstration – A live system will be setup and configured on site
POS (Point of Sale) Integration – Integrate with POS systems and cash registers with text overlay
I/O Device Integration – Integrate with I/O devices such as sirens, door sensors, and motion sensors
CMS (Central Management System) Integration – Monitor multiple systems from a central location
If you would like to join NUUO & CCTV Camera Pros for this 3 hour seminar, please sign up here: sign up for Palm Beach surveillance seminar.
About CCTV Camera Pros
CCTV Camera Pros is a direct supplier of security cameras, videos surveillance systems, and CCTV equipment. Remote Internet viewable systems are our specialty. We are not only a distributor of surveillance equipment but we also test and support each product that we sell. CCTV Camera Pros is a Veteran owned business that was founded by a United States Marine. We supply surveillance systems and equipment to home owners, small, medium, and large sized businesses, as well as local and federal government agencies. No project is too small or too large for us to handle and we have trained sales engineers that can help design the system the is right for your requirements.
About NUUO Surveillance
NUUO's headquarters are in the Innovation Incubation Center of National Taiwan University (NTU) in Taipei. A staff of 60 professionals form a strong, cohesively operating team, with top-notch research and development, reliable client-care services, multicultural account executives, marketing, and public relations. NUUO is well known in the security field for its reliable performance, prompt service, and innovative spirit.