New Infrared PTZ Camera from CCTV Camera Pros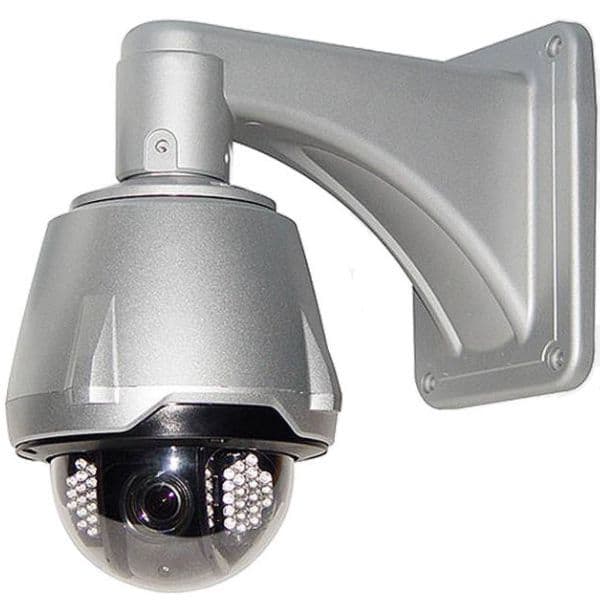 3/29/2011 – Palm Beach, Florida — CCTV Camera Pros, a direct supplier of video surveillance systems, today announced the availability of the new WIR12X infrared PTZ camera with 100 foot IR range. The PTZ-WIR12X IR pan tilt zoom camera uses a Sony 12x optical zoom lens which is equivalent to a 3.9 – 42mm vari-focal range. This PTZ camera is enclosed in a weatherproof housing so it can be used for indoor or outdoor video surveillance. The new WIR12X can be either wall or ceiling mounted. An optional extended pendant mount is also available. The WIR12X comes with a wall mount bracket and the required DC power supply.
---
1080p HD IR PTZ Cameras
Update! CCTV Camera Pros now has 1080p HD resolution infrared PTZ cameras available. These are HD over coax type cameras that work with HD security camera DVRs.
Watch this video to see the 20x Zoom HD PTZ camera installed at CCTV Camera Pros warehouse in West Palm Beach, Florida.
---
Commenting on the PTZ-WIR12X, CCTV Camera Pros cofounder Mike Haldas says: "We are extremely excited to offer a high quality infrared pan tilt zoom camera that does not break the bank. Our customers have been asking for an IR pan tilt zoom model that costs less than $2000 and with the WIR12X CCTV Camera Pros has handily beat that expectation. We are rolling this new model out this week at a retail price of $1199. I believe that this represents a great value compared to the other options that we have seen on the market. Our quality assurance team has tested this camera with our iDVR stand-alone digital video recorders as well as our Geovision and NUUO PC based surveillance DVRs. The results were outstanding. Users can see the videos that were created from our QA testing on our website. This camera will integrate well with any DVR that uses Pelco D protocol for pan tilt zoom communications."
The PTZ-WIR12X is currently available on CCTV Camera Pros website for $1199.99. For additional information and a complete specification of this PTZ, please visit:
www.cctvcamerapros.com/IR-PTZ-Camera-p/ptz-wir12x.htm
To view online video demonstrations using this pan tilt zoom camera in day and night time mode operations, please visit:
www.cctvcamerapros.com/IR-PTZ-Camera-p/ptz-wir12x.htm#Pan-Tilt-Zoom-Camera-Demo-Videos
About CCTV Camera Pros
CCTV Camera Pros is a direct supplier of security cameras and video surveillance systems for home, business and government applications. We are a US veteran owned business and are located in Boynton Beach, Florida. CCTV Camera Pros can assist in the design of surveillance systems for any size application. Please visit www.cctvcamerapros.com to learn more about us and the surveillance products that we supply.