CCTV Camera Pros Releases iDVR Security DVR with iPhone Live Cams Viewer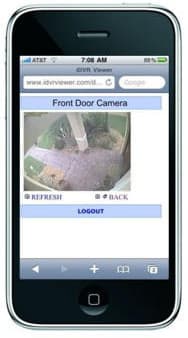 CCTV Camera Pros has released the iDVR stand alone H.264 surveillance DVR. The iDVR is capable of streaming live video to iPhone, blackberry, and Windows smart phones / mobile devices from the CCTV cameras that are connected to it (live cams viewer). The iDVR is available is 4, 8. and 16 camera models. The iDVR is available for purchase from CCTV Camera Pros on the following web page: H.264 stand alone DVR with iPhone remote viewing.
In addition to the iDVR having great support for mobile cell phone remote viewing, the iDVR also supports live viewing from Internet explorer on a desktop or laptop PC. This H.264 DVR also includes a CMS (central management system) application which allows you to connect to multiple DVRs and view cameras from multiple systems from one computer. This DVR is compact in size and extremely rich in features. It can support up to a one terrabyte SATA hard drive which will allow you to record up to 30 days of video. CCTV Camera Pros offers live online demonstrations of the iDVR prior to ordering. If you are interested in a demo, please call 888-849-2288.
iDVR H.264 surveillance DVR features
H.264 MPEG Video Compression
Triplex function – simultaneous record / playback / network
1 main composite, 1 spot, 1 VGA
Touch Sensitive Front Panel Interface
USB Flash Drive Backup, USB CD-RW, DVD-RW External Drive Backup Support
Internal SATA Hard Drive Up to 1TB Supported
1 Ch Audio with remote Audio over network, Watermark
Watch dog / Power Failure Recovery
Firmware upgrade via USB, USB mouse controlled
RS-422/485 for PTZ speed dome and Controller Keyboard
3 Simultaneous Remote Users
Email Alerts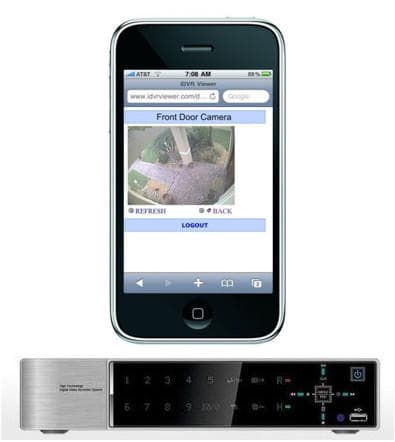 About CCTV Camera Pros
CCTV Camera Pros is a manufacturer and distributor of security cameras, videos surveillance systems, and CCTV equipment. We are a veteran owned small business founded by a United States Marine.  CCTV Camera Pros specializes in the design of reliable and scalable video surveillance systems for homes, businesses of all sizes, and local and federal government agencies. CCTV Camera Pros has a complete portfolio of products including, security cameras, digital video recorders, monitors, cables, connectors, and all accessories needed for a complete surveillance system solution.  CCTV Camera Pros is partnered with a network of over 400 installers in the United States to provide surveillance system installation to all areas of the USA.  Visit www.cctvcamerapros.com:.