4K AI Security Camera with IR Night Vision Human Detection
Check out this video recorded with our new dome 4K AI security camera that I installed at my house. The video demonstrates the IR night vision human object detection that this IP camera is capable of in 100% darkness. There is no light at my front door at night.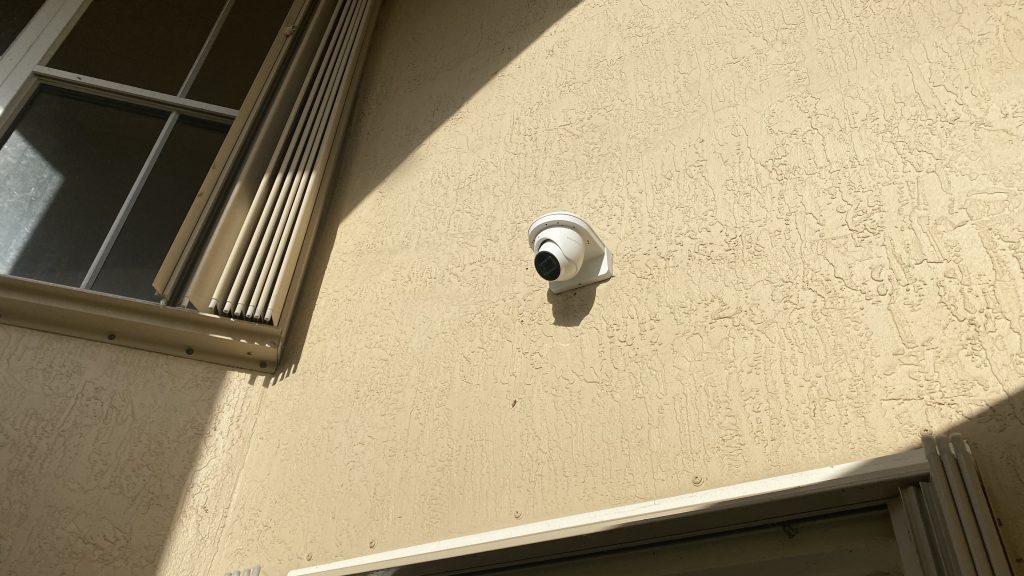 This is where I installed the camera. I used this dome wall mount bracket. Please note that I normally do not recommend this bracket for outdoor installations, however, the area by my front door is completely covered so I think it is OK to use in this case. We will see how it holds up. I do highly recommend the security camera junction boxes on this page for outdoor installations.
---
4K Dome AI Camera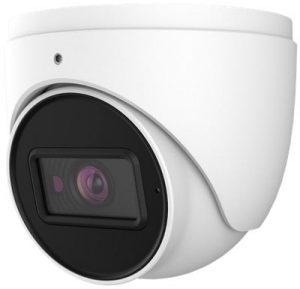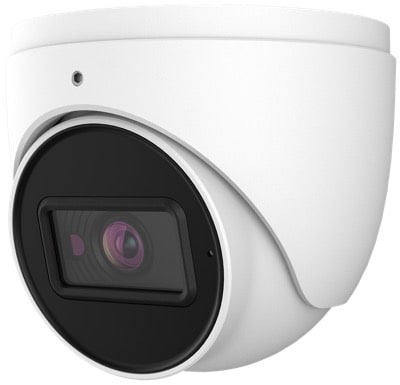 You can learn more about this dome 4K AI camera here.
---
4K Bullet AI Camera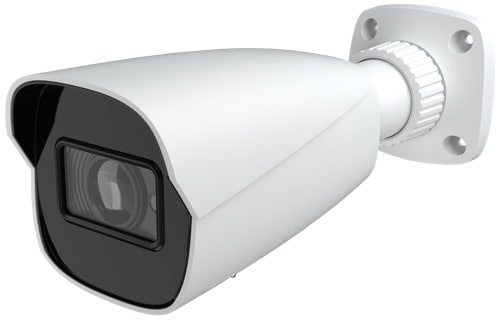 CCTV Camera Pros also has this bullet 4K security camera model available. I installed one of these to monitor the driveway at my house. You can watch that video demo here.
---
More AI Video Demos

You can watch more AI camera video demos here.
---
Viewtron Security Camera Systems
You can learn more about our Viewtron products on these pages.
---
Video Transcript
Good morning, everyone, Mike, from CCTV Camera Pros here. Over the weekend, I installed one of our new 4k AI security cameras at my house, it's the dome model that you see behind me, and I installed it to monitor the front door area of my house.
The main reason why I swapped out that camera here is it's completely dark here at night. Actually, my coach light up here is broken so this area is completely blacked out at night and I wanted to test the true IR night vision of this camera. The one that I installed at the office, there's a lot of ambient light from the parking lot lights so it stays in beautiful color, you can see it here.
It looks great at color at night there, but I wanted to show off the infrared night vision of the camera. I also swapped out my junction box for that L-bracket, which I think looks really neat up there. So I'm going to run through two videos. The first one is just to show you the 4k resolution of the recorded video surveillance footage. And then second, I enabled an intrusion zone here to show the AI software.
So I set up an intrusion zone so that when a human is detected at night at my front door, it'll trigger a alarm on the DVR so it'll bookmark an event so I can easily look at all the recordings where that intrusion event was triggered. Let's take a look. Here's the 4k security camera view on the Viewtron NVR that the IP camera is connected to. This area is completely dark, there is zero light here.
All of the illumination that you see is from the AI camera's built-in infrared night vision. You can see that it does a great job of illuminating this entire area. Also, notice the nice wide angle of view that this camera's 2.8-millimeter lens provides. This is a very close-up space and you can see the 107-degree field of view works great here. Next, I'm going to enable the real-time object detection alarm display on the right. Now when the AI software detects a human entering this zone, an alarm is triggered and the event is bookmarked.
These alarms can be used to trigger recording on the DVR, a push notification to the mobile app, email alerts, and even trigger external devices, such as sirens and lights. If I want to playback the recording of the event, I can hover the mouse over the thumbnail snapshot, then press the play button. The DVR will begin playing back the video surveillance footage from that point in time. You can control the video with these control buttons. I'm going to put the video into full-screen mode with this one. I hope this video has been helpful.
As you see, the infrared night vision of this camera is excellent, it illuminated this area perfectly, and this is pretty tight quarters. The infrared distance of that actually goes up to 20 to 30 meters, which is about 90 feet so it can work much further than what you saw in this video.
If you have any questions about any of this, feel free to reach out to me anytime. I can be reached mike@cctvcamerapros.net. If you want to learn more about this 4k AI security camera, we also have it in a bullet style if you prefer. We also have four megapixel models, which have been selling like crazy over the last year. You can learn about all of our AI security camera equipment at www.cctvcamerapros.com/AI. Thank you for watching.