4K BNC Camera vs 4K IP Camera Video Quality Comparison
Watch this video to see a comparison of the video quality of a 4K BNC camera vs a 4K IP camera.
4K Resolution Images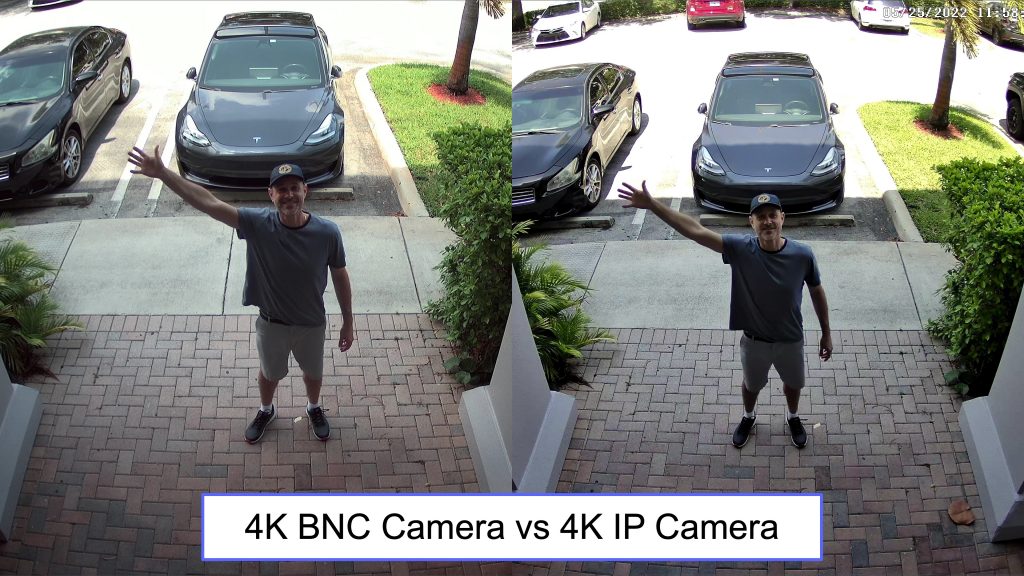 Here are the full resolution image snapshots side-by-side. You can click on this image to view the full 4K resolution comparison.
---
4K BNC Security Camera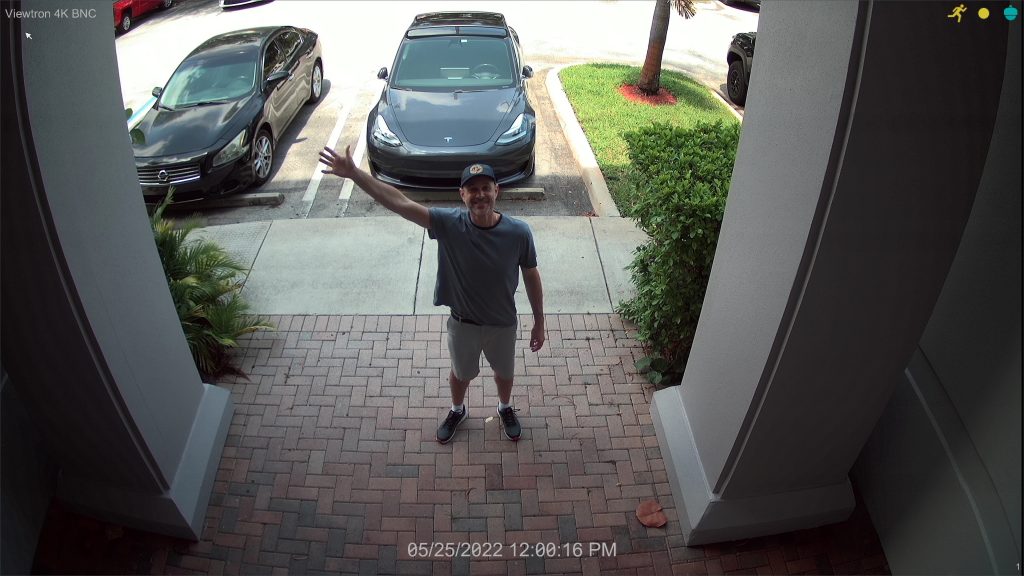 Here is the 4K resolution snapshot captured from the 4K BNC security camera.
---
4K IP Camera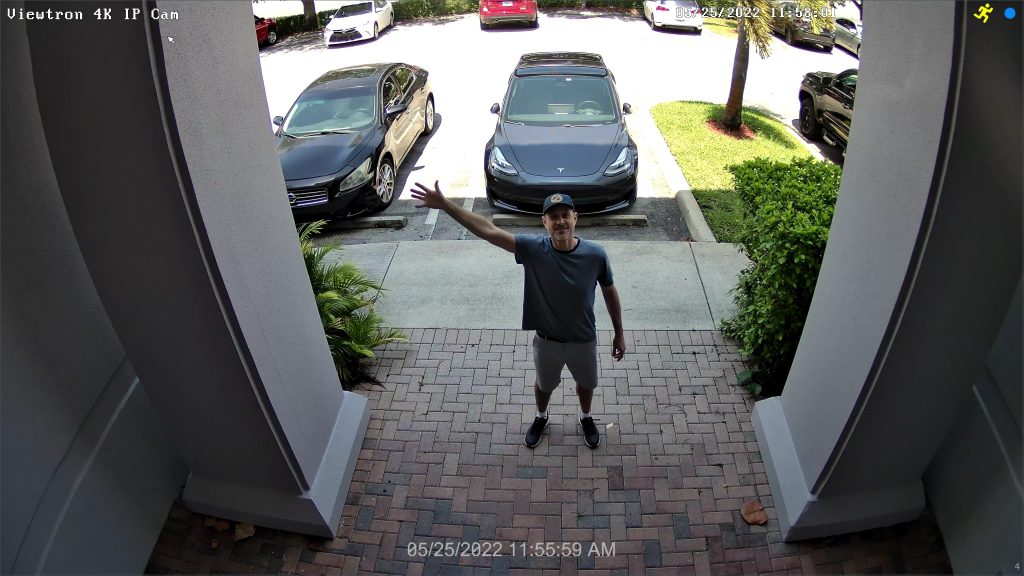 Here is the 4K resolution snapshot captured by the 4K IP camera.
---
Observations & Things to Consider
The 4K IP camera was a larger image sensor which is why the angle of view is wider.
The 4K IP camera image appears shaper, but sharpness can be adjusted on the DVR, so the BNC camera image can likely be sharpened up to the same level as the IP camera.
Viewtron NVRs can record 4K resolution at 30 frames per second. Viewtron DVRs are limited to 8 frames per second when recording 4K resolution.
If you already have coax cable installed and want to use it, the 4K BNC cameras are a great choice.
If you are installed a new system, I recommend going with the IP camera system because you can use AI security cameras and the higher recording frame rate.
---
Video Transcript
Hi, everyone. Mike from CCTV Camera Pros here. In this video I'm going to compare video surveillance footage captured from a 4K BNC security camera versus a 4K IP camera. Both of these cameras are from our Viewtron product line and you can see them there behind me, the IP camera's mounted on the right and the BNC camera is mounted on the left. They're in an identical casing.
Now stay with me after the demo, because I want to talk about some other variables you'll want to take under consideration when deciding between a 4K IP camera from us versus a 4K BNC camera. This video is just to compare the video quality, but there are some other variables to consider. So stay with me.
First let's take a look at the 4K BNC security camera, and I hope you're watching this on a 4K resolution TV or monitor, and be sure that the YouTube player is set to the 4K resolution.
Next I'm going to pull up the 4K IP camera. And again, as I mentioned, this camera has a bigger image sensor, so the image is wider. You can see it's wider left to right and it gives you a little deeper view as well. But we're really just trying to look at resolution here. Back to the BNC camera, something to note. The image is a little bit softer, in my opinion the IP camera is sharper, but that can be adjusted on the image settings on the DVR. Like I could sharpen up this image a bit and make it more like the IP camera. And one last look at the IP camera, just crystal clear. I mean, in my opinion, the IP camera is giving us a perfect image and that bigger image sensor in this case is great for this application.
Thanks for sticking around to watch the entire video and discuss further. Here's some other things to consider. As you notice, the IP camera had a wider angle of view, that's because it has a bigger image sensor than the BNC camera. A major thing to consider if you're installing a new system, I would definitely recommend to go with the IP cameras, for a number of reasons. Number one, you could go with 4K AI cameras, which do awesome object detection, much better than standard video motion detection. They're a real game changer. So if it's a new system I would recommend installing CAT5E or CAT6, and going with an IP camera system.
However, if you have a bunch of money already invested in coax cable in place and you want to leverage that, as you saw the 4K BNC camera looks awesome too. One other thing to keep in mind, our Viewtron 4K NVRs for the IP cameras, they can record at 30 frames per second at 4K resolution. However, the BNC DVRs are limited, you can't record at a full 30 frames. I believe they're limited right now to either 8 or 12 frames a second. So if you want that super-fast frame rate, that's another reason to go with the IP camera system.
Guys, if you want to learn more about these Viewtron security camera systems, we have a whole bunch of options. Like I said, we have the AI cameras. We have obviously the BNC security cameras. We have non-AI IP cameras as well in 4K resolution. NVRs, DVRs, we have license plate recognition cameras and accessories. We can put together a complete system for you via a custom quote or some of the prepackaged systems on our website. If you want to learn more about these Viewtron security camera systems, please visit www.cctvcamerapros.com/Viewtron.
Thank you for watching.