Night Time IP Camera Person Detection Software [Video Demo]
Watch this video demo to see the night time person detection test (AI software) that I ran with the Viewtron IP camera that monitors my driveway. So far, in my testing, I have not had any false alarms while using Viewtron AI object detection. The person detection and intrusion function continues to work much better than traditional video motion detection provided by analog CCTV and non-AI IP cameras.
Home Installation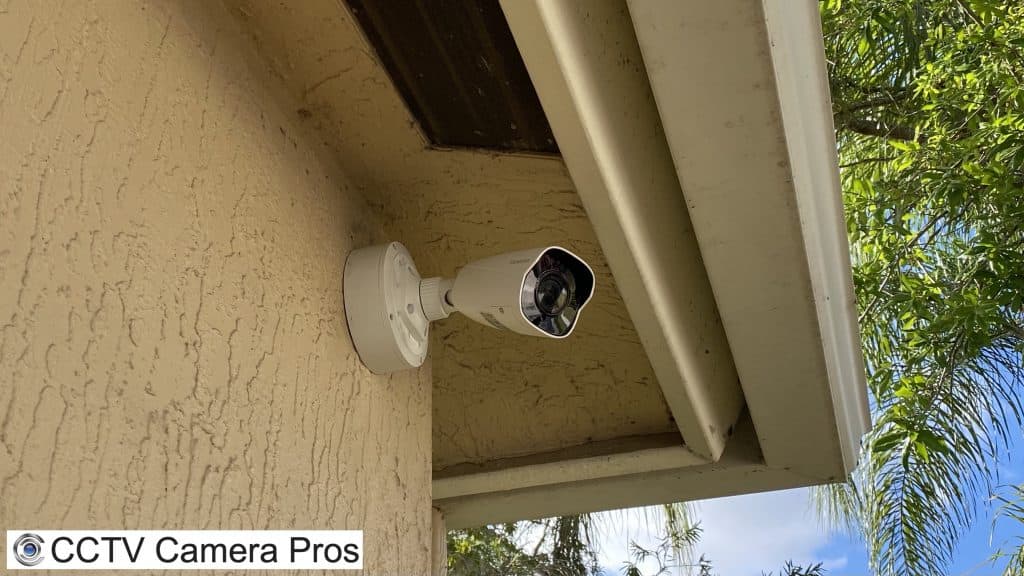 Here is a picture of the IP-A4BZ IP camera that is installed on my house. This is the camera that is recording in the above video.
---
Optional Junction Box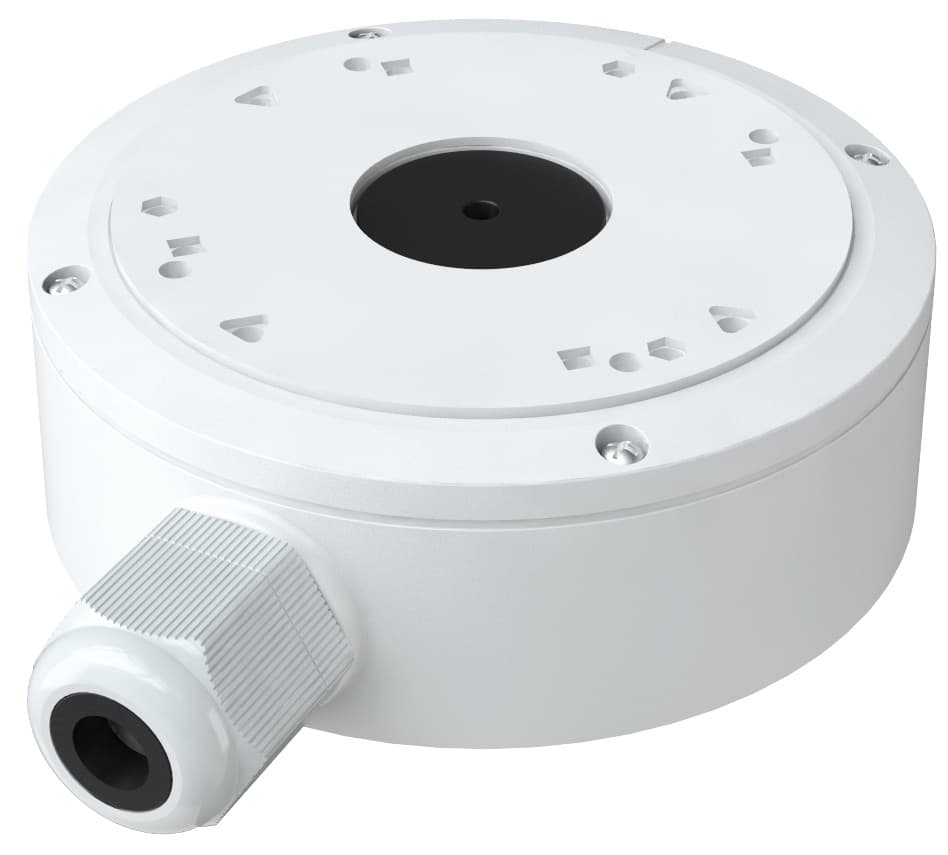 For the installation at my home, I used this optional security camera junction box. I highly recommend using this junction box for all outdoor installations. Besides making the installation look neat, it also allows you to organize the cable lead in the box, instead of pulling through concrete or wooden walls.
---
AI Software Visualization
Here is a screenshot of the live security camera view on the monitor connected to the Viewtron IP camera NVR. Please notice that although I only have person detection enabled in the software to trigger a recording alarm, the software also displays object detection of cars in the live view. The intrusion zone around my driveway (white line) is also displayed when this AI visuality mode is enabled. The window along the right side displays all of the alarm events that happen in real time.
The AI functionality that you see in this screenshot and in the above video is built into all Viewtron AI cameras and Viewtron IP camera NVRs. The AI software is built into both devices, which work together to provide the experience that you see here.
---
Need Help / Have Questions?
If you have any questions about AI cameras or anything related to video surveillance systems in general, please email me here.