License Plate Capture Camera vs License Plate Recognition
There are many acronyms used in the video surveillance industry to describe various type of license plate capture applications. LPC, LPR, and ANPR are among the most popular. These terms are used in differently from manufacturer to manufacturer and there is also some overlap in the definitions. This can be confusing to DIY and professional installers.
In this video, I discuss the definitions the team at CCTV Camera Pros uses and I also show actual video surveillance recordings to compare license plate capture (LPC) vs license plate recognition (LPR) and automatic number plate reader software (ANPR).
---
License Plate Security Camera Definitions
LPC (License Plate Capture) typically refers to a specialized security camera that is capable of capturing video of license plates so that the plate is clear enough to be read by a human when they play back the recorded video.
LPR (License Plate Recognition or License Plate Reader) typically refers to a software capability of a security camera and / or recorder (DVR or NVR) to identify that a license plate has been detected by the system. Sometimes the term LPR is used in the same way LPC is used, and sometimes it is also used in the same way ANPR is used. There is overlap in the definitions that the security industry uses.
ANPR (Automatic License Plate Recognition or Automatic License Plate Reader) is specialized software installed on a LPC camera and / or the recorder that the camera is connected to. The software is able to identify the specific letter and number characters on the license plate. Some ANPR / LPR system can also take some type of action on the identified license plate, such as recording to a database, opening a gate, triggering an alarm, comparing the plate to an authorized or not authorized plate database.
---
Solutions from CCTV Camera Pros
Here are a few license plate security camera solutions that CCTV Camera Pros supplies to customers.
IP Camera Based Solution (LPR / ANPR)
Our best selling systems by far are our Viewtron IP camera based license plate recognition systems.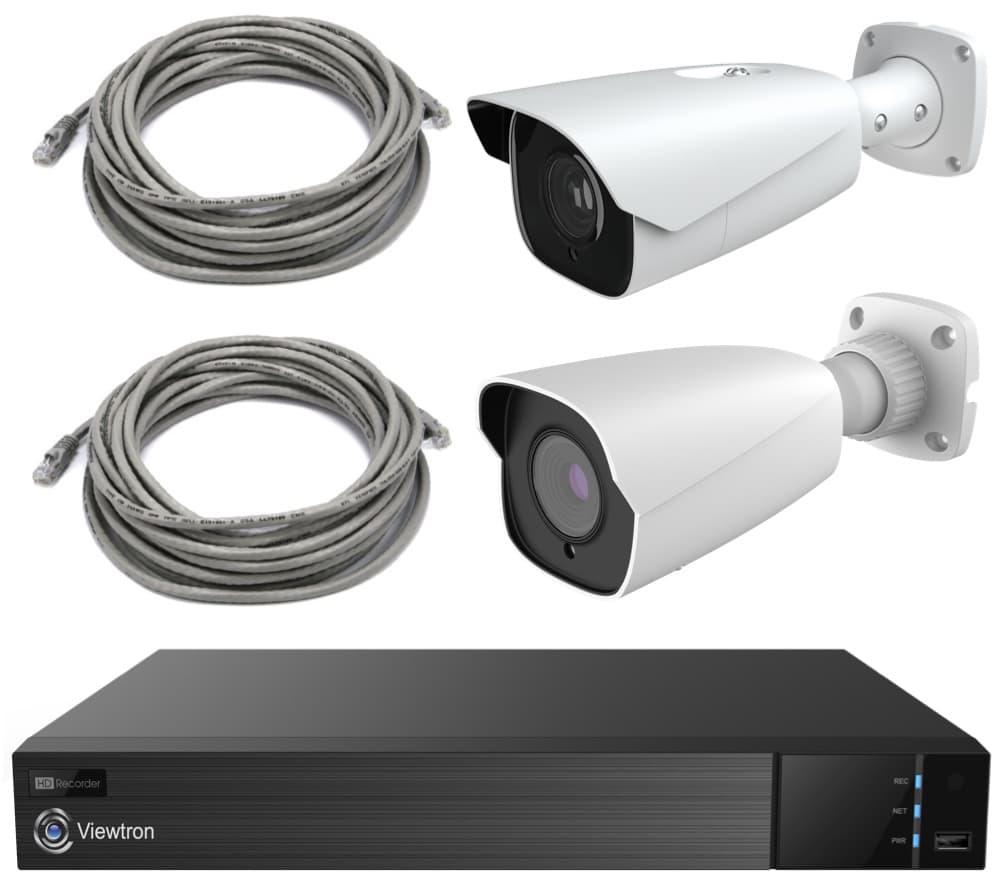 These systems include an LPR IP camera, a 4mp IP bullet camera with AI to provide overview, and a Viewtron network video recorder (NVR) that includes ANPR software installed. It is our favorite solution for customers that are installing a new system where no wiring exists yet, and also for customers that already have CAT5 or CAT6 network cable installed. CCTV Camera Pros also provides custom designs and quotes using multiple LPR and overview cameras.
---
BNC Camera Solution (LPC)

Many customers who are looking for a license plate camera already have RG6 or RG59 coax cable already in place for an existing analog CCTV camera system. For these customers, upgrading their DVR to one of these Viewtron hybrid BNC / IP camera DVRs is a great option.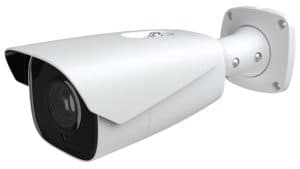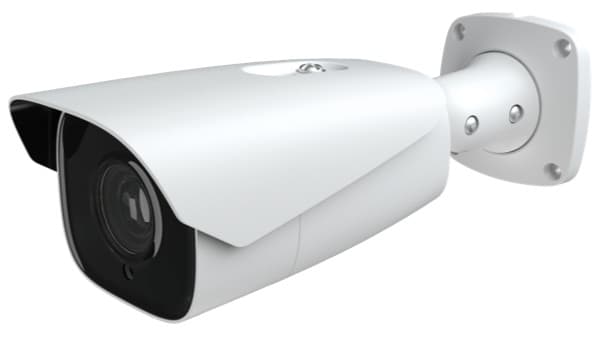 This solution allows customers to use their existing BNC cameras and also add the Viewtron LPR-IP7 camera. This is because Viewtron hybrid DVRs support BNC security cameras and network IP cameras. It is important to note that the Viewtron DVR does NOT have the automatic number plate reader software. Only the Viewtron NVRs have ANPR software. So, with this solution, customers will get license plate capture capability, not license plate recognition.
---
LPC vs LPR
To be clear, here is a picture of a license plate capture (LPC) application. The Viewtron LPR-IP7 camera is connected to a Viewtron DVR that does NOT have LPR / ANPR software.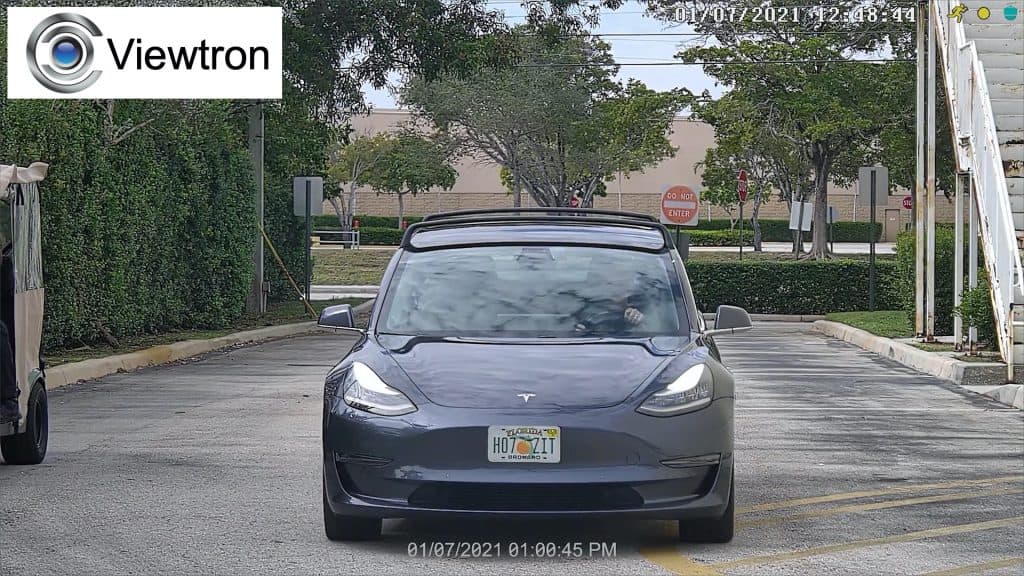 You can see the license plate perfectly clear in the above LPC application. There is just no software on the recorder to identify the numbers and letters on the plate. For most customers, license plate capture is sufficient.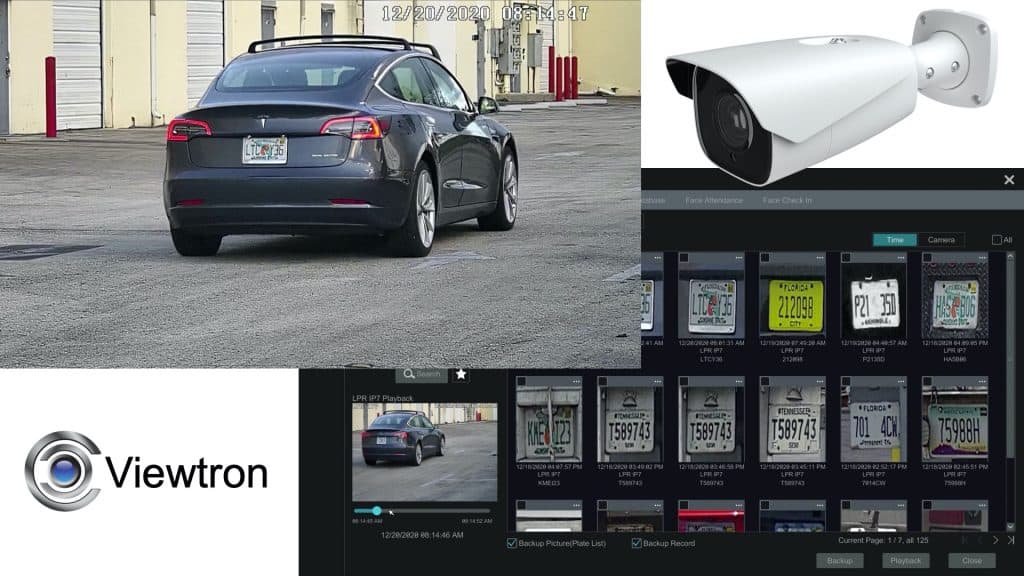 This is the same LPR-IP7 camera, but this time it is recording to the Viewtron NVR that does have the LPR /ANPR software built-in. The screen in the lower right is the advanced analytics search screen on the NVR. It allows users to browse or search through all of the license plates that were detected by the system.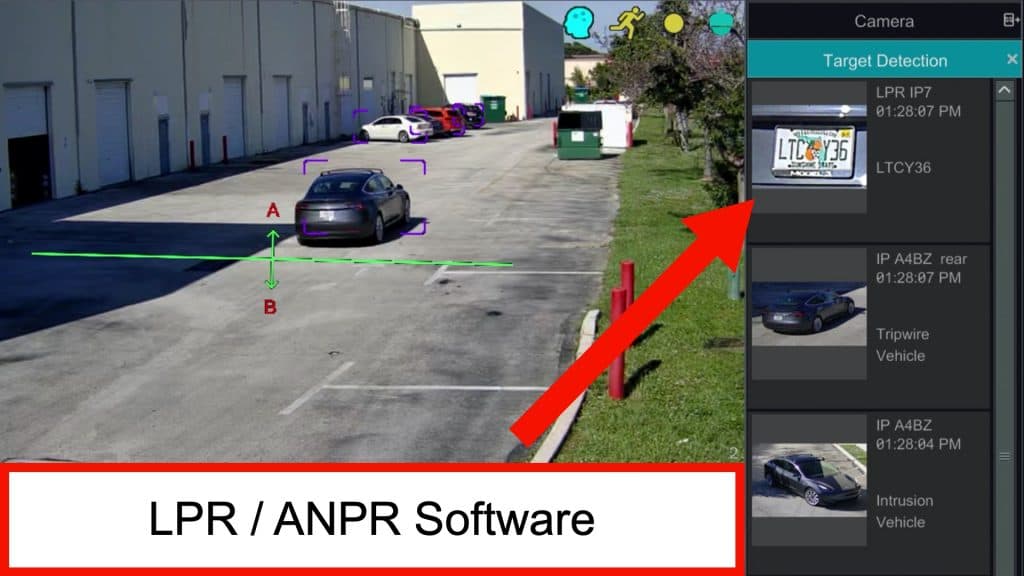 Here is another view on the NVR. This is the live camera view with the target detection screen enabled on the left. This screen reports all of the alarm events the occur on the system in real time. License plate recognition is one of those events.
Viewtron NVRs have the LPR software. Viewtron DVRs do NOT. Both types of recorders are compatible with the Viewtron LPR-IP7 camera.
---
More LPR Camera Videos

You can watch additional LPR camera demo videos here.
---
Additional Resources
LPR camera installation guide – I highly recommend that all customers watch this video and read this article if you are considering installing an LPR or LPC system.
BNC LPC Camera – For customers that have an existing HD-TVI, AHD, HD-CVI, or analog CCTV DVR that they do not want to replace, CCTV Camera Pros recommends this BNC / coax cable LPC camera. Our first choice is to always recommend Viewtron, but we understand that some customers must use their existing DVR. That is why we have the LPR-AHD5.