Wireless Home Security Camera with IR Night Vision
I am currently using this wireless home security camera with IR night vision to track a raccoon problem. The raccoon is coming into the screened patio of my house at night. I do not know why he is coming in, so I installed a Viewtron IP-C2 to help find out.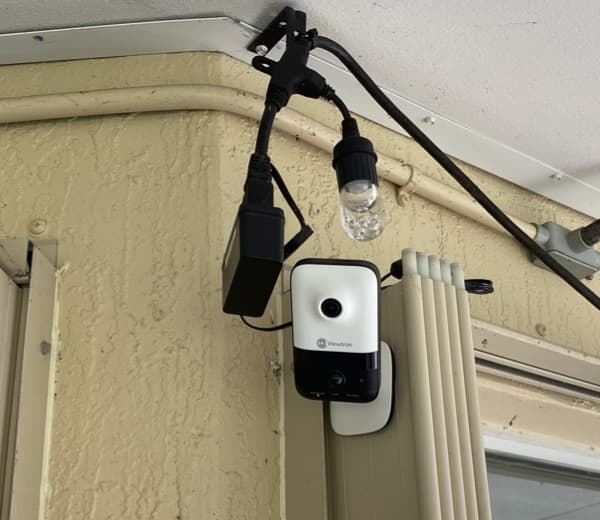 The above video shows how well the IR night vision is working when my patio is completely dark at night (zero light). The video also demonstrates how I use the Viewtron iPhone app to login to my security camera system remotely to check in on things.
You can learn about the Viewtron iPhone app, Android App, and desktop software for Mac and Windows here. It is some of the best we have ever tested. It supports remote live viewing, recorded video search and playback, push notifications, and a bunch of other functions.
---
Initial Setup and Overview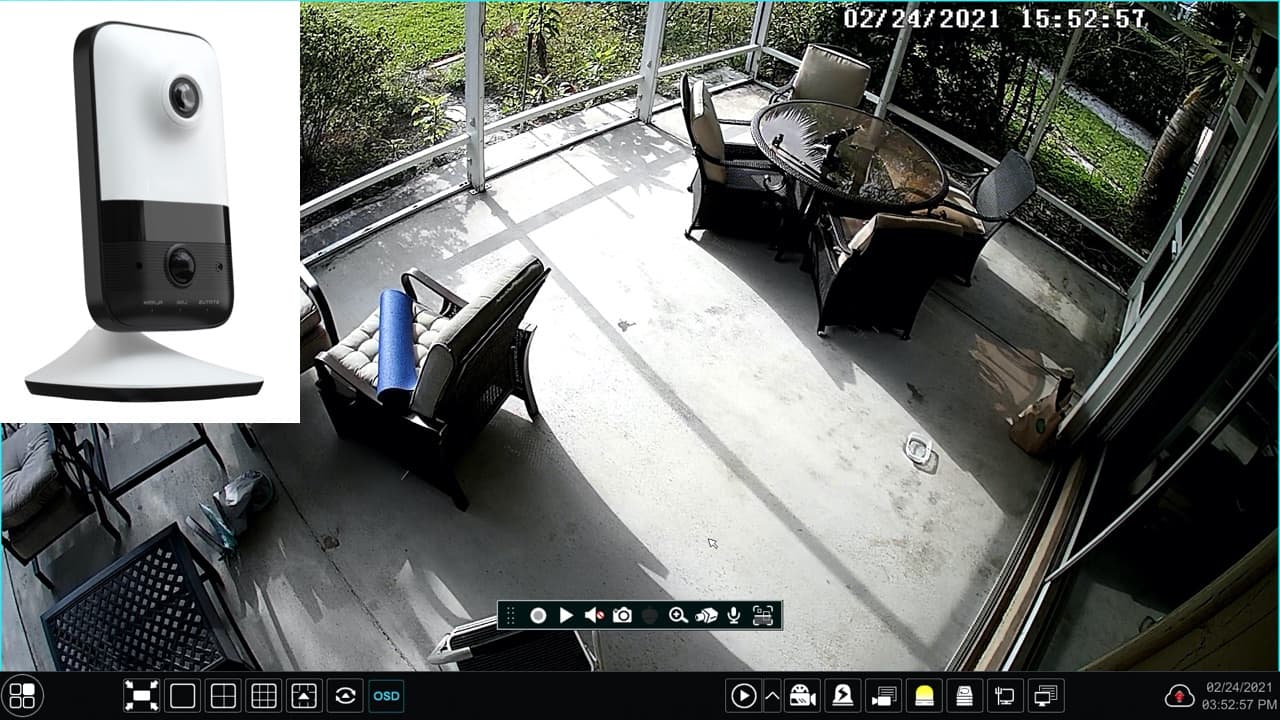 This video documents the original installation, NVR setup, and overview of the Viewtron IP-C2 camera.
It's interesting that the raccoon came into the patio two nights in a row before I installed the camera. Yet ever since I installed the surveillance camera, he has not been back.
I am happy that he stopped ripping my screen, but it would be fun to see what he is up to. I will keep the camera installed out there and continue to monitor.
When and if he shows up again, I will post an updated video.
In the meantime, it is a good opportunity for me to continue testing out this camera, which so far is awesome.
---
IR Night Vision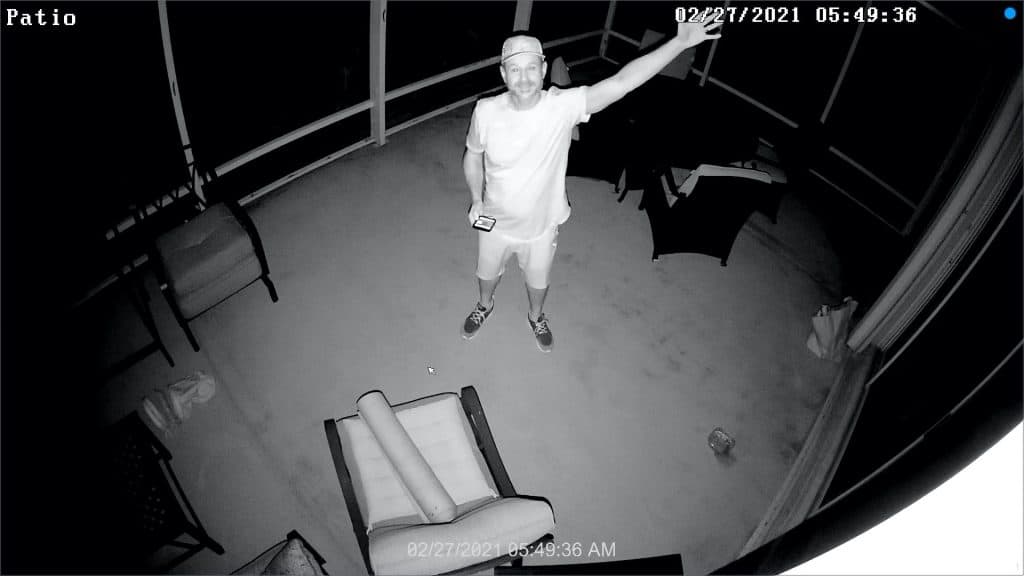 Check out how well the built-in IR night vision of the IP-C2 illuminates my patio. There was no light on the patio when I captured this image. I even turned off all of the lights in my kitchen and family room so that no light would come through the house windows.
---
Remote Camera View from Mobile App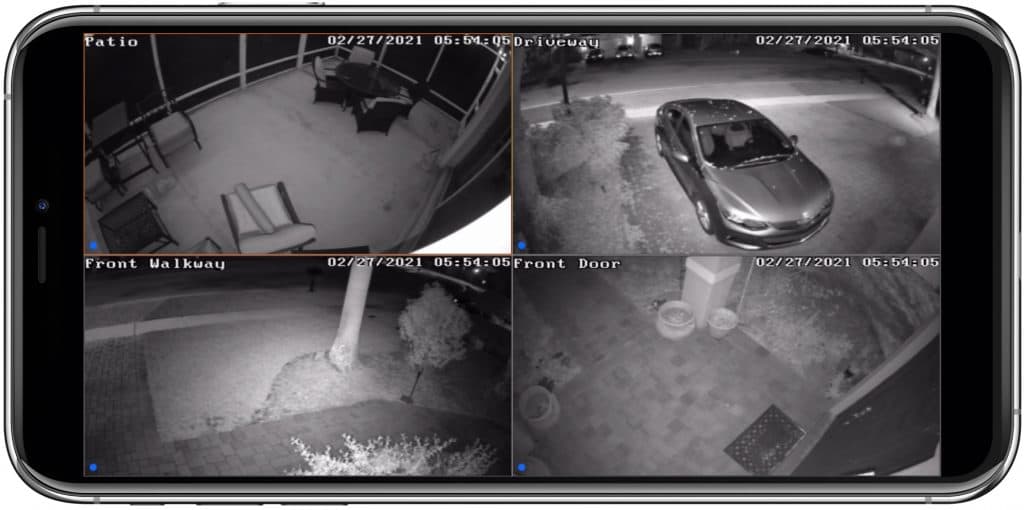 Here is the remote camera view from the Viewtron mobile app for iPhone. You can see the Viewtron IP-C2 that monitors my patio in the upper right. This is the 4MP IP camera that I have installed for my driveway and front walkway cameras. That camera has built-in AI software to detect detect humans and cars. The camera at my front door is a 4K dome IP camera.
---
Viewtron IP-C2 Camera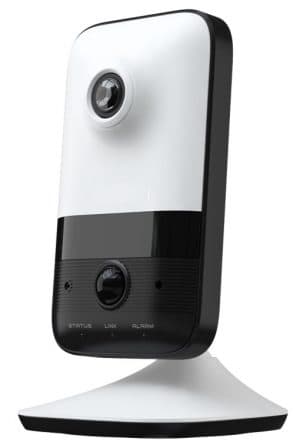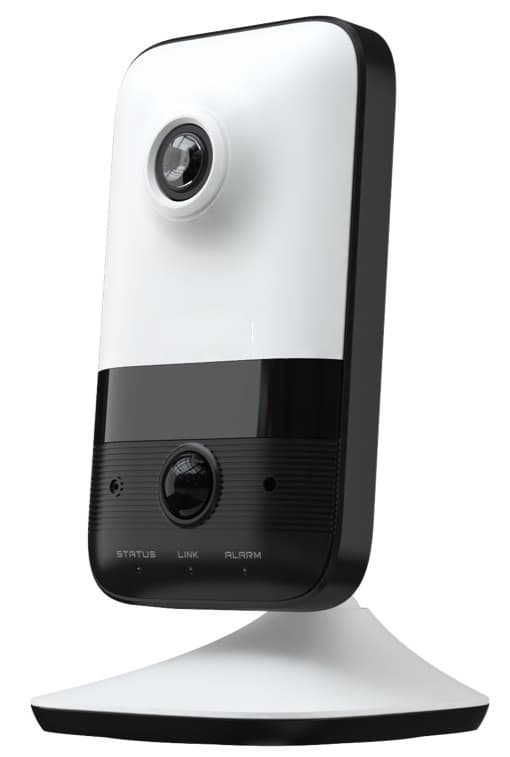 Here is some additional information about this camera.
Current Price: $119.99
Video Output: Network IP / RJ-45 Network Connection, ONVIF Protocol Compliant
Video Format: H.264, H.265, MJPEG
WIFI Support: Yes. Built-in Wireless
Motion Detection: Yes. Built-in PIR Motion Detector / Sensor
Supported Resolutions: 1080p / 2mp (1920 x 1080), 720p ( 1280 × 720 ), D1, CIF, 480 × 240
Video Frame Rate: 30 FPS at 1080p Resolution
Image Sensor: 1 / 2.7 "CMOS
Infrared: Yes. Built-in Infrared. IR Night Vision up to 10 Meter / 30 Feet
Weatherproof: No. Indoor Installation Only.
Lens: Fixed 2.8mm Fixed Lens / 116.6 Degree Field of View
Audio: Built-in Mic, Built-in Speaker, 2-way audio support
Style: Cube Style Housing
Installation: Desktop, Ceiling or Wall Mount
Remote Viewing: Yes. iPhone App, Android App, Mac Software, Windows Software Included
Power: PoE (Power over Ethernet) or 12V DC Power Supply
SD Card Slot: Yes. Built-in micro SD card slot supports up to 128GB micro SD card
Image Control: Digital Wide Dynamic Range Function, 3D DNR (Digital Noise Reduction)
---
Complete Wireless Systems Available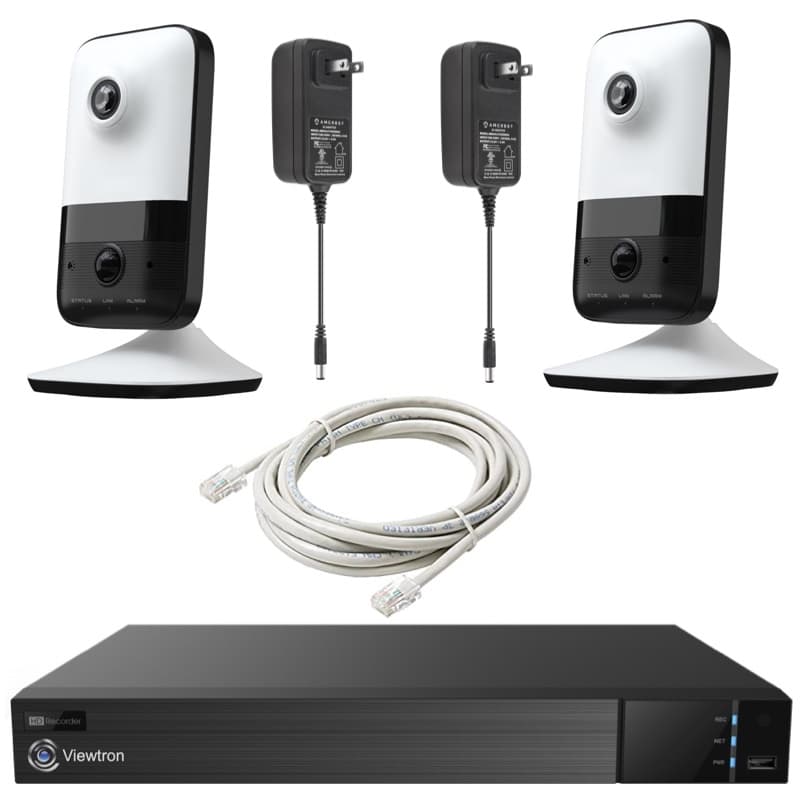 CCTV Camera Pros supplies the Viewtron IP-C2 individually, and can also design a complete IP camera system for customers using it and any other style IP camera.
---
Questions / Comments
If you have any questions about this article or video, please email me here.