LPR Camera Night Time License Plate Recongition
Here is some night time license plate recognition testing that CCTV Camera Pros performed with our Viewtron LPR camera and NVR. The above video captures the license plate on the front of a vehicle at night with the car's headlights on. You can see that the LPR camera compensates very well for the headlight glare and the plate can be clearly read.
---
LPR / ANPR Software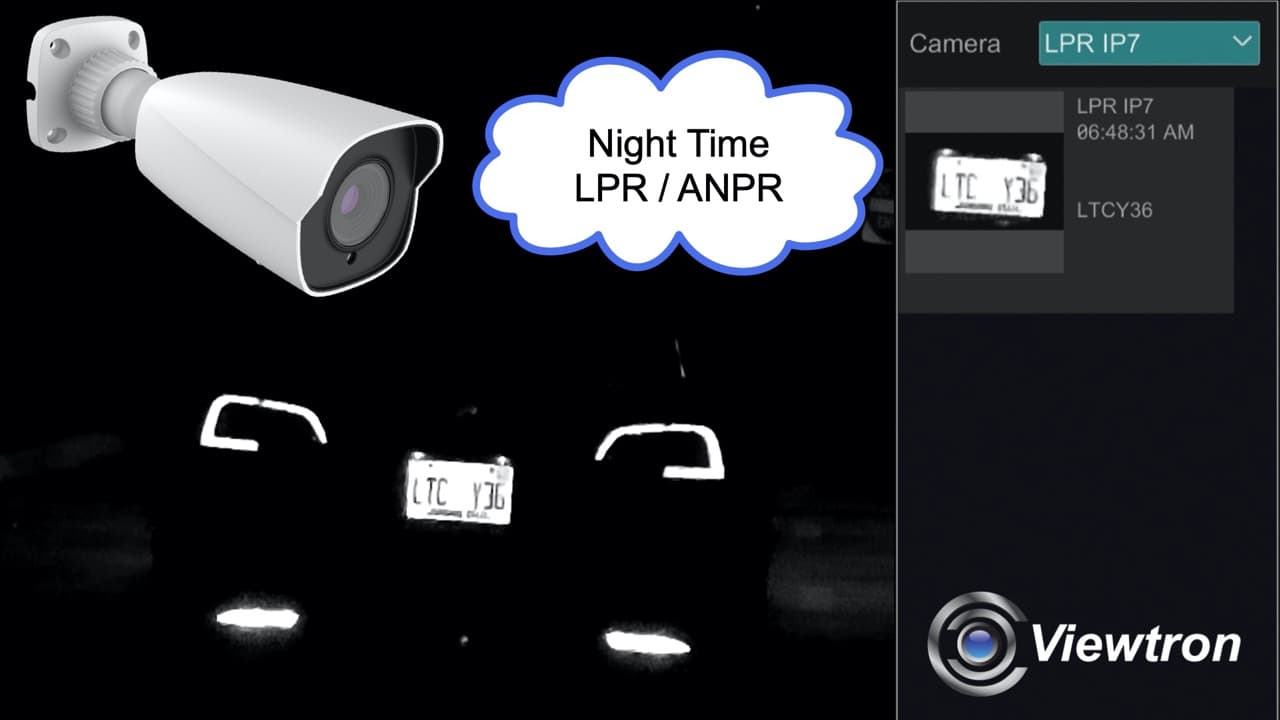 The first video night video did not show the LPR / ANPR (license plate recognition / automatic number plate reader) software of the Viewtron NVR detecting the plate and recognizing all of the characters on it.  This is because I used a Viewtron hybrid DVR record that video, not a pure IP camera NVR when I made the video of the front plate capture. Viewtron hybrid BNC DVRs work with Viewtron IP cameras (including this LPR camera), however, they do not have the ANPR software built-in.
This second video shows has the target detection window enabled so that you can see the license plate recognition software working in real time on the NVR. In this video, I captured the license plate on the rear of my car at night.
---
LPR Camera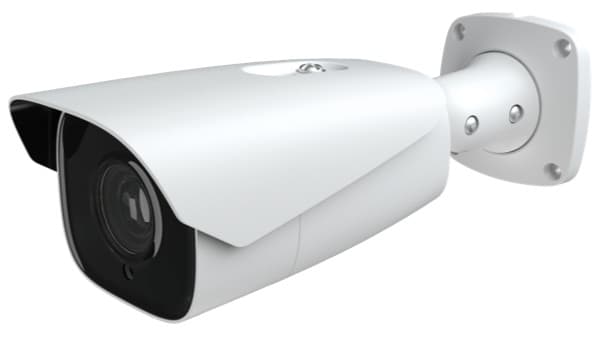 This is the Viewtron ANPR / LPR camera that was used in both video demos. It is a 1080p / 2mp IP LPR camera with PoE.
---
IP Camera NVR


The camera can be connected to any of our Viewtron security camera NVRs. All Viewtron NVRs have the ANPR and LPR software completely integrated and there is never any ongoing software licensing fees. You can find complete LPR camera systems with the camera and NVR here.
---
More LPR Camera Videos

You can see additional LPR camera system videos here.
---
Video Transcript
Hi everyone. Mike from CCTV Camera Pros here. I'm doing some nighttime license plate capture recording in this video using a Viewtron LPR camera and a Viewtron DVR.
A few things that are different in this video than my previous tests.
Number one, you see I have a license plate on the front of my car. In Florida we don't have license plate on the front, so I temporarily mounted that because I had some customers contact me who wanted to see the effects of headlight glare with LPR.
Number two, I have the Viewtron LPR camera connected to a Viewtron DVR, not NVR. So the NVRs are for just IP cameras, the Viewtron DVRs are hybrid, they work with IP and BNC cameras. However, they don't have the automatic number plate recognition built in, so this is strictly a license plate capture test where I'm going to confirm that the DVR and the camera can work together to record the video clear enough so that a human can read the plate when you play it back, but there's no automatic software recognition of detecting the plates and recognizing the characters.
So let's take a look. I'm going to do a daytime drive through first, and then I'm going to come back here at night to do the nighttime LPR test.
Here's the daytime recording. I'm going to do the nighttime license plate capture next, but let me explain what's going on here. That camera that I appear in the lower right, that really has nothing to do with the license plate recognition application, this is just a fourth camera on this system. The camera just above that, that's the license plate capture camera, and the two cameras on the left, those are our two overview cameras that we use in conjunction with the license plate capture camera. So in a minute when I start driving you'll see in the overview camera in the lower left, I'm going to be coming around that corner in a second, and then I'll be in a dead on front view with the license plate capture camera. You see in the upper right I'm approaching, and I'm going to pause the video here in a second. So I'll pause it right about there.
And you see the camera clearly captured the plate. It was recorded clearly enough. So that's a successful license plate capture.
Next, I'm going to run through the video of just the license plate capture camera full screen. Let's take a look.
So here I come with the LPR camera full screen, and again, I'm going to pause the video about right there. And here you can clearly see the license plate, much better now with the camera in full screen mode, this is the full two megapixel 10EP resolution, whereas in that four screen view I showed you a second ago, that wasn't 1080p. When the DVR is viewing four cameras at once it scales it down.
So next, let's look at the nighttime license plate capture. I'm going to go through the same exact routine as I did a minute ago with the daytime recording. You saw me just jog out to my car there, and as I pull out and drive you'll see me coming around the corner. You'll see it in the overview camera in the lower left, and then the LPR camera is the upper right, the one that's pretty much blacked out. At night these license plate capture cameras are pretty much black except for the headlights and the plate. And as I get a little closer I'm going to pause the video again right about there so we can take a close look at how well the license plate was captured.
Last, let's take one more look at the nighttime license plate capture with the LPR camera in full screen mode, and I'll pause the video again as the plate gets closer, about right there. And you could see the letters and numbers on the plates are pretty much crystal clear.
I hope this video has been helpful in showing how well our Viewtron LPR camera does with nighttime video capture, even with headlight glare for front license plates.
I want to remind everyone, although this is a network IP camera, this entire video was recorded with that connected to a Viewtron hybrid DVR, which works with BNC cameras and IP cameras. This is extremely useful for people that have existing BNC camera infrastructure in place, and they need a really great LPR camera. You can keep all your BNC cameras in place, add the LPR camera, and none of that goes to waste.
However, you do not get the automated license plate recognition software as you do with the pure IP camera NVRs, the Viewtron IP camera NVRs. If you want to learn more about that I'm going to link below to a blog post where I'll put this video and more info. You can reach out to me anytime via email. I can be reached at mike@cctvcamerapros.net if you have any questions. And if you want to learn more and see some additional videos, including the NVR that has the automated license plate recognition software, please go to www.cctvcamerapros.com/capture. Thank you for watching.
---
Have Questions / Need Help?
If you have any questions about these videos or anything else related to security camera systems, please email me at mike@cctvcamerapros.net.