Motorized Zoom Lens Video Demo, HD-D2Z 2mp CCTV Dome Camera
Watch this video to see a demo of the HD-B2Z motorized zoom lens CCTV camera.  The HD-B2Z is a hybrid BNC security camera that is compatible with 4 difference video modes which make it compatible with most BNC DVRs. It supports 2 megapixel / 1080p resolution in AHD, HD-TVI, and HD-CVI video modes, and 960H resolution in analog CCTV (CVBS) video mode. The motorized / auto-focus lens has a focal range of 2.8-12mm.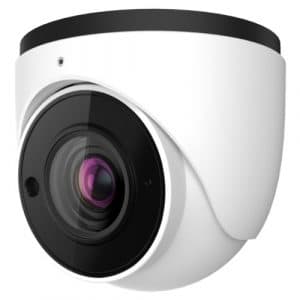 Zoom Control Over Coax Cable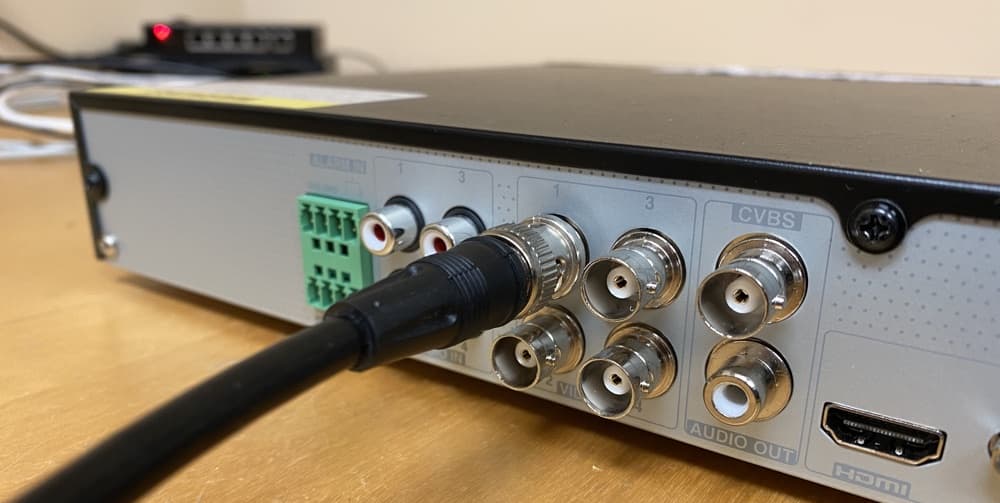 Unlike older zoom cameras that use RS-485 for zoom controls, no additional cable is required to control the motorized zoom lens. The HD-D2Z uses UTC technology, which stands for "up the coax". It enables PTZ commands to be send over the same coax cable that the camera's video signal uses. This camera only supports zoom lens functions (it is not a PTZ camera). The camera must be connected to a compatible BNC DVR or test monitor in order to send the zoom commands. Please note that analog coax does not support UTC. So if you use this camera in CVBS mode, it will be fixed at the 2.8mm lens setting.
CCTV Camera Pros highly recommends Viewtron hybrid security camera DVRs for use with this camera. That is what I used to record the above video.  Installers can also use desktop and mobile DVR viewer applications to control the lens.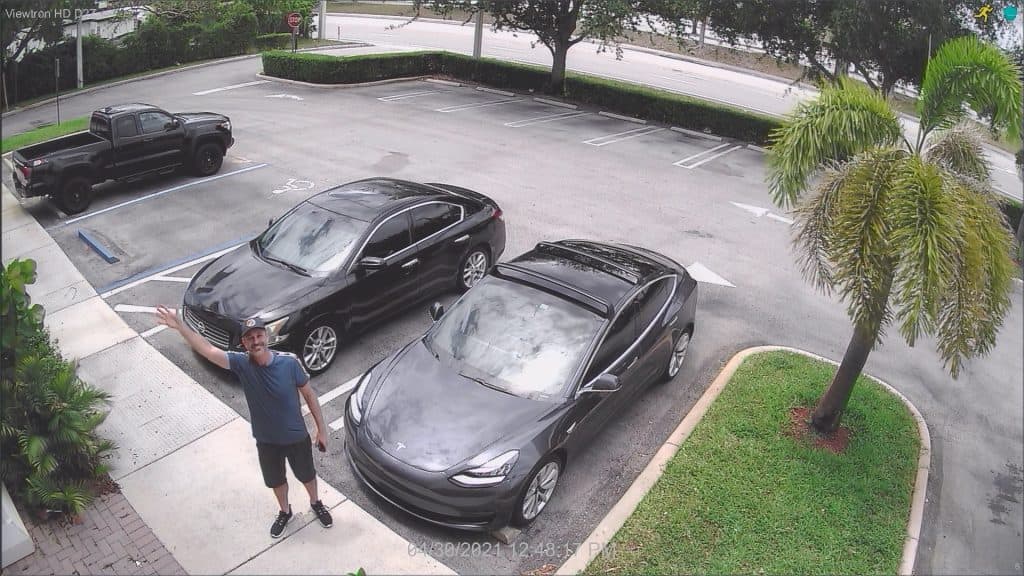 Here is a snapshot that I took while testing this camera during the day.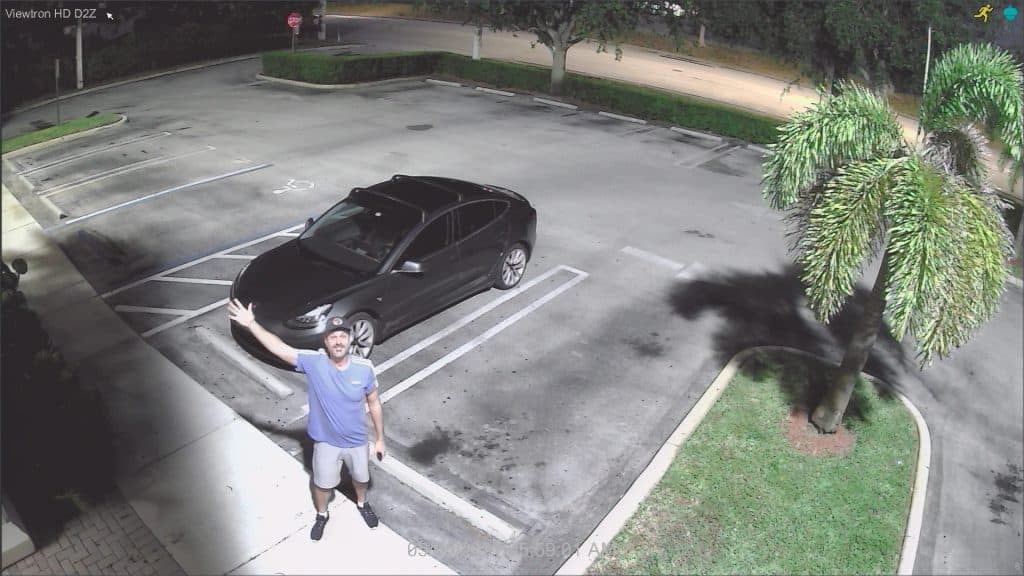 Here is a snapshot that I took at night to test the low light performance of the camera. This camera has a starlight image sensor which allows it to stay in color for low light surveillance. In darker environments, it does engage the IR night vision mode and turn black and white.