How-to Upgrade an Older Security Camera System to 4K
Many of our customers wonder if they can upgrade an older security camera system to 4K cameras. In this video and article, I am referring to old CCTV camera systems that use coax video cable, such as analog analog CVBS format or HD BNC cameras (HD-TVI, HD-CVI, AHD).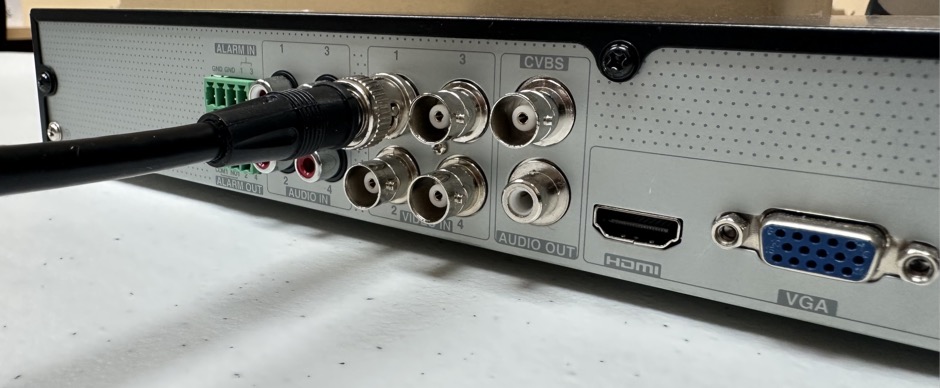 Look on the back of your DVR and see if it has BNC connections like DVR in the above image. CCTV Camera Pros can also help with upgrading older IP camera systems, which I will discuss in another article. Until then, you can email me about upgrading to IP cameras that I recommend.
---
Does my DVR Support 4K Cameras?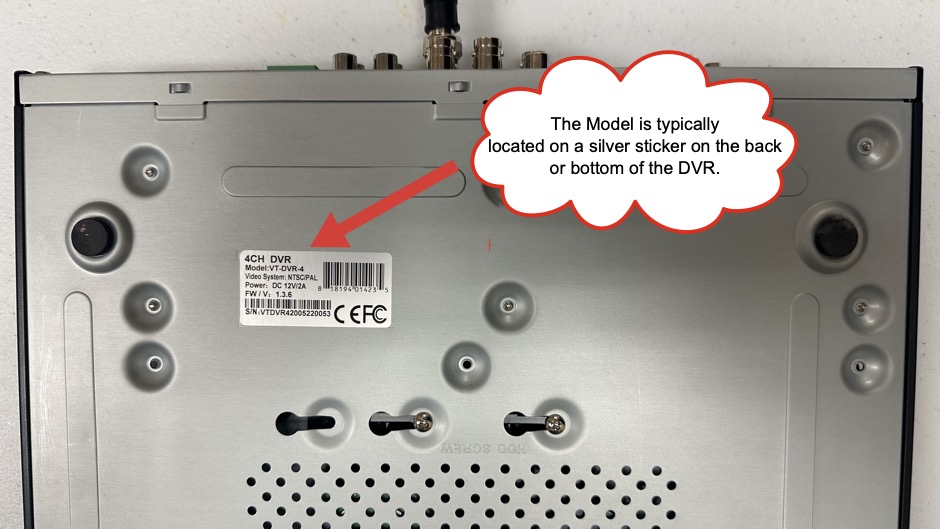 If you want to upgrade your CCTV camera system to 4K-over-coax cameras, the first thing that you should do is find out if your existing DVR supports 4K cameras. The make and model of your DVR is probably located on a little silver sticker on the back or bottom of your DVR's case. Search online for a product specification for your make and model to see if it supports 4K security cameras and which video format(s) it supports. Our Viewtron 4K cameras support AHD, HD-CVI, and HD-TVI video formats. If you need help researching this, you can email me your DVR's make and model at mike@cctvcamerapros.net.
---
Do My Security Camera Cables Support 4K?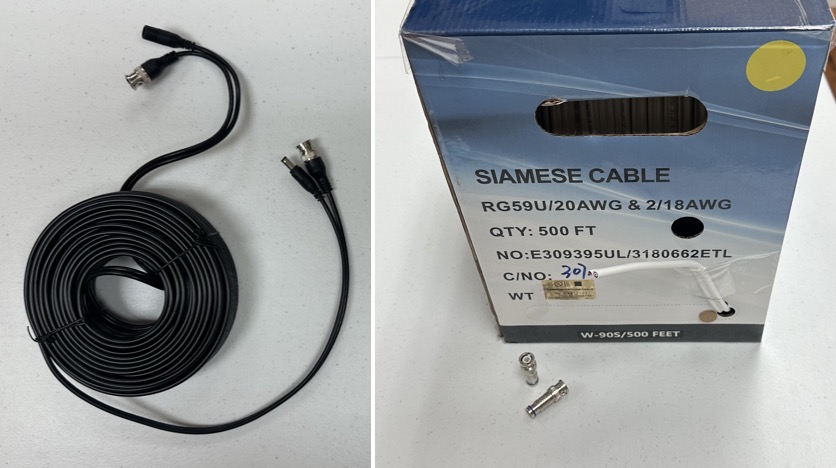 The next thing to determine is if you can use the existing security camera cable that you have in installed. Please refer to the above images. The image on the left is a pre-made CCTV cable with the BNC connectors and power leads pre-attached. These cables can not be cut. If your existing system was installed with pre-made cables like these, they most likely are not compatible with 4K BNC cameras. CCTV Camera Pros supplies 4K certified pre-made cables, however, we did not have access to these 4 or 5 years ago before 4K BNC cameras were popular. Other manufacturers did not have 4K pre-made cables back then either.
If you installed pre-made cables that were included in a pre-packaged security camera system with analog CVBS or 1080p cameras, the cable is most likely not a thick enough gauge to support 4K resolution cameras.  Here is a link to the pre-made 4K compatible security camera cables that we supply.
The picture on the right is a box / spool of RG59 Siamese cable. If your existing security system is installed with RG59 cable or RG6 cable from a spool, then your cable will almost definitely support 4K BNC cameras.
You can look on the back of your DVR where the BNC connections are attached to see if you have pre-made cables or cable from a spool. If you are unsure, please take a picture of the connections on the back of your DVR and email them to me at mike@cctvcamerapros.net.
---
4K Security Camera DVR

If you need a replacement DVR in order to upgrade your old security camera system to 4K, I highly recommend our Viewtron hybrid security camera DVRs. They are available in 4ch, 8ch, 16ch, and 32ch models. They are compatible with old CCTV cameras, older HD over coax cameras (1080p for example), and the latest 4K BNC cameras. This allows customers to use some of their existing cameras and some 4K cameras at the same time.
---
Mobile Apps for iPhone & Android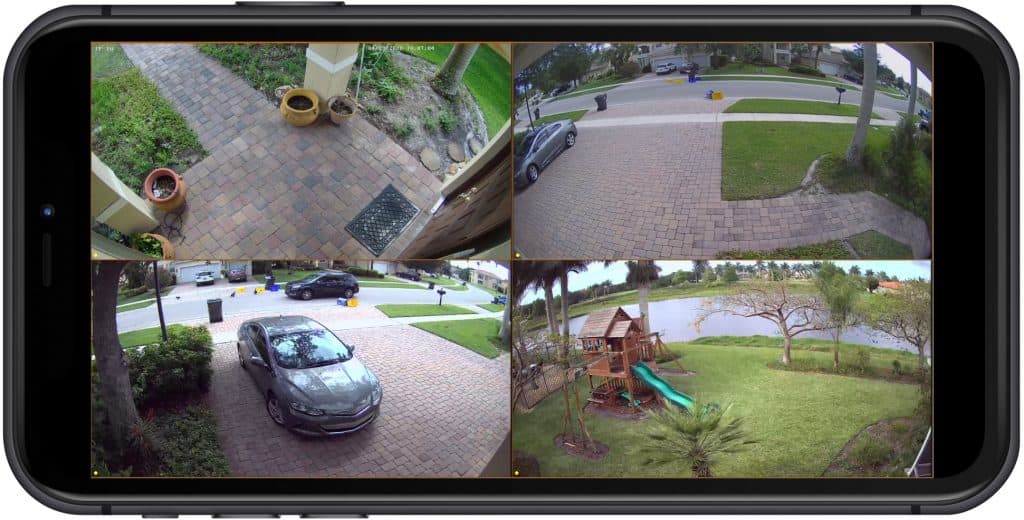 Viewtron DVRs include the best mobile apps for iPhone and Android. The desktop CMS software for Mac and Windows is also the best that we have seen. You can learn about the mobile apps and desktop viewing software here.
---
4K Security Cameras

Here are the 4K security cameras that I recommend. These work great with our Viewtron DVRs. You will find the latest pricing and video demonstrations on the product pages.
---
Complete 4K BNC Camera Systems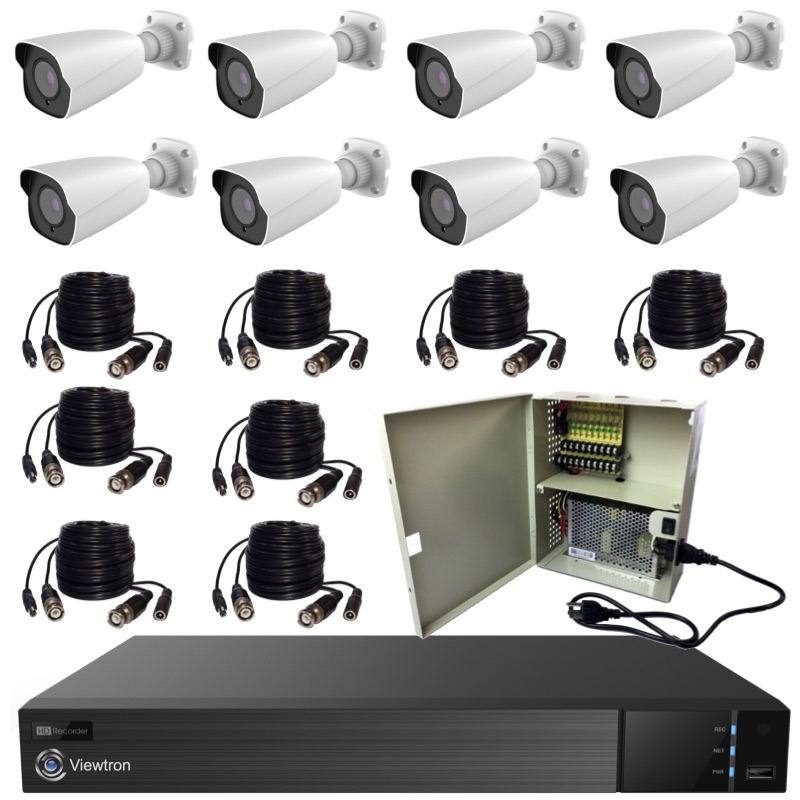 CCTV Camera Pros also has complete 4K BNC camera systems available on this page that includes cameras, the DVR, a power supply box, and 4K compliant pre-made cables or a spool or RG59 Siamese cable. We can also design a custom system package for you that includes a mix of different camera styles and quantities.
---
IP Camera System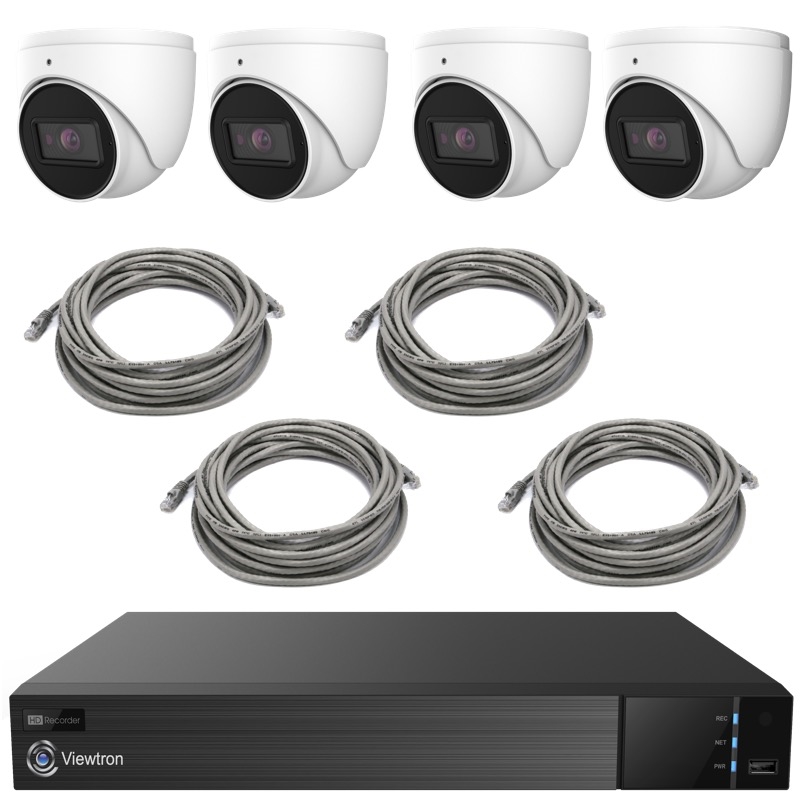 If you need to replace your entire system, including cable,  you may want to consider running CAT5e or CAT6 cable instead of coax cable so that you can move to an IP camera system. Our AI camera systems are a real game changer when it comes to object detection. It is much more reliable than video motion detection.
---
Need Help / Questions?
If you have any questions related to upgrading an old security camera system or anything else related to video surveillance, you can always email me at mike@cctvcamerapros.net.
---
Video Transcript
Can I upgrade my old security camera system to 4K security cameras?
Hey, everyone. Mike from CCTV Camera Pros here. This is a super common question we get here at CCTV Camera Pros, and in this video, I'm specifically going over BNC security cameras or CCTV cameras, the type that are connected with BNC connectors and coax cable to a DVR. Many people out there have older CCTV camera systems, and they want to upgrade to 4K security cameras, and they are confused as to whether or not 4K security cameras will work with their existing DVR. And then even if their DVR supports 4K cameras, if the cable they have in place will support 4K.
So first things first. In most cases, if you have old CCTV cameras installed, or even 1080p security cameras installed, chances are your DVR does not support 4K BNC cameras, because you probably bought your DVR at the same time that you bought those security cameras.
But the first thing is to be sure and check: Does your existing DVR support 4K resolution BNC cameras? And if you're having trouble figuring this out, get in touch with me. Send me the make and model of your DVR, and I'll help research that for you. I can be reached at mike@cctvcamerapros.net.
The second thing, which can be even more difficult to figure out, is whether or not your existing coax cable can support 4K security cameras. So if you purchased an old QSEE or Night Owl system from Costco or BJ's a while ago, and it was a package deal with pre-made cameras that look like this, and you're using CCTV cameras analog or 1080p, chances are that cable does not support 4K cameras. It wasn't until later that we were able to get pre-made cables that support 4K cameras, and they just weren't made back then, so they weren't packaged with the system.
So check and see if the cable you used was pre-made cables that look like this. Or if you had a professional installer run cable for you, they probably used cable from a spool of RG59 Siamese cable that will look like this. It comes in a box, and you just pull the cable, and then you attach the connectors on the end yourself. If you have RG59 Siamese cable in place, the good news is that cable will most likely support 4K security cameras. So even if you need to replace your DVR and your cameras, the good news is the money that you invested in the cable infrastructure, if you did use a spool of RG59 Siamese, that cable can still be used.
If you are going to upgrade your DVR and/or cameras to 4K, I highly recommend our Viewtron BNC DVRs, as well as our Viewtron 4K security cameras. In addition to the 4K security quality, with our Viewtron BNC security cameras, you're going to get the very best mobile applications and desktop applications to remotely view your cameras from over the internet. You're also going to get an extremely easy-to-use user interface to be able to set up your cameras recording, to set up motion detection recording, and when it's time to go back and play back video and export it, this user interface is extremely easy to use. And it's also easy to do all this on the remote mobile apps and desktop software.
Guys, if you need help determining how to upgrade your old security camera system, and I'm talking about BNC cameras again in this video, but if you have IP cameras that looks like this, connected to the back of your DVR like network cables, we can help with that, too. But in this video, I'll specifically cover BNC cameras.
Anyway, get in touch with me directly. I can be reached at mike@cctvcamerapros.net. If you want to learn more about these Viewtron BNC security cameras and our Viewtron BNC DVRs that we highly recommend as replacements for your existing camera system, please visit www.cctvcamerapros.com/viewtron. Thank you for watching.