Viewtron 4K Security Camera DVR [Video Demo]
Watch this video demo to see how easy our new Viewtron 4K security camera DVRs are to use.  Live display and recorded video surveillance playback is demonstrated in the video. I used my home security camera system to make this video. Currently, I have all 4K cameras installed at my house, except for the 4mp camera that monitors the side of my house.
Here is a list of the equipment that was installed at my house at the time I made this video and blog post.
Here are some screenshots that highlight some of the DVR's primary features. Please note that these images are 4K resolution. If you click on them, you will see the full 4K ultra HD view.
Live Video Display
Here are some screenshots of the live camera display on a 4K display monitor.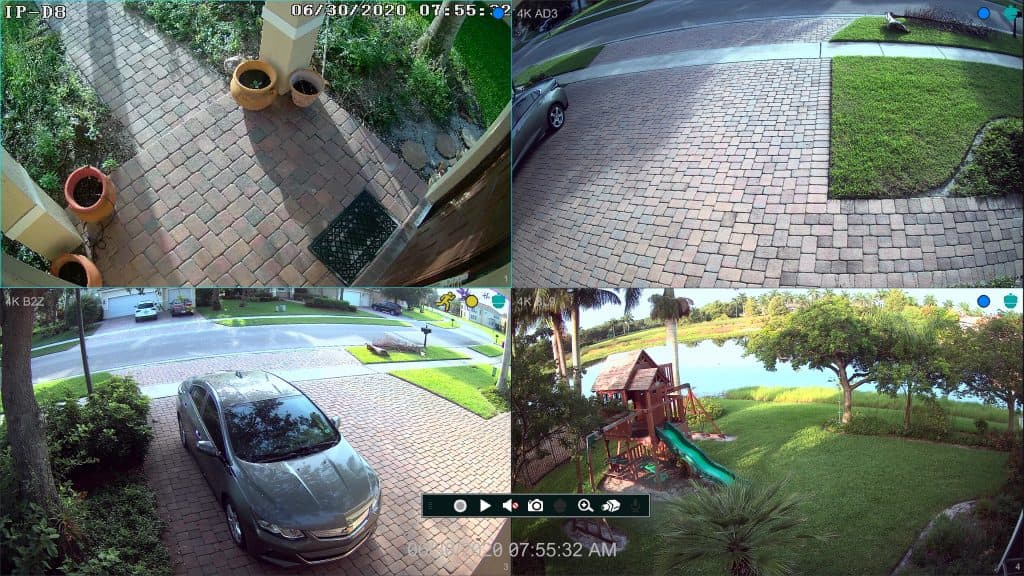 Here is the live display 4 camera view of my surveillance system. The live video display is very easy to navigate and change with the mouse.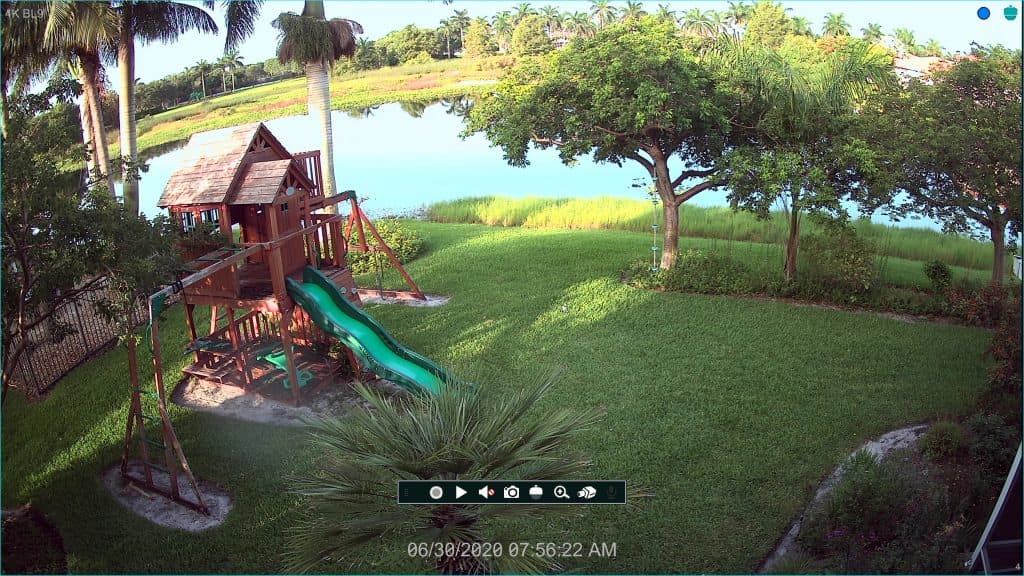 The live display layout can be switched from multi-camera view to single camera view by double-clicking on any of the camera views on the screen.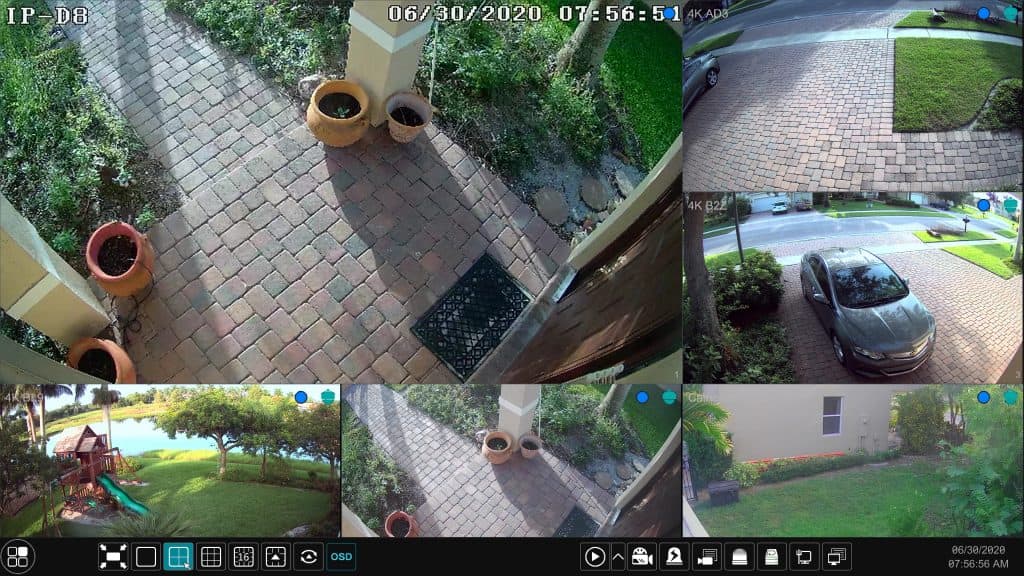 You can also switch between any of the multi-camera views via the bottom menu. The bottom menu automatically comes into view when the mouse curser hovers over the bottom of the screen.
Recorded Video Search and Playback
Here are some screenshot of the recorded video search and playback functions of the DVR. Please note that the DVR was recording at 4K resolution when these screenshots were taken. Please click on the images to see the full 4K ultra high definition version.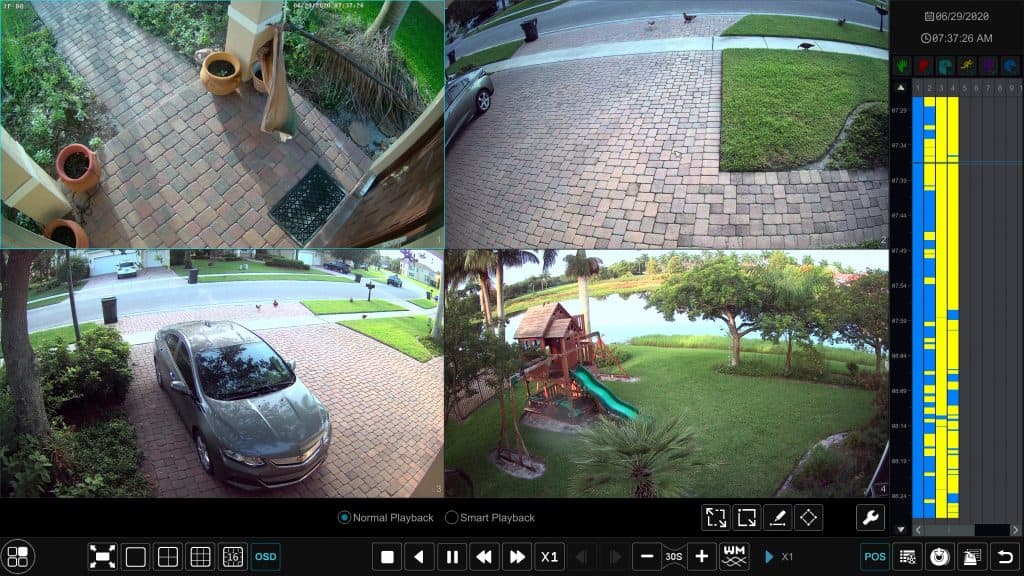 The search and playback screen can be accessed by clicking on the menu icon in the lower left and selecting "Playback". On the video playback screen, a date and time-line selector appears on the right. With the mouse you can select the date and time that you want to playback video from. The video playback automatically refreshes to the time that you select on the time-line scrubber.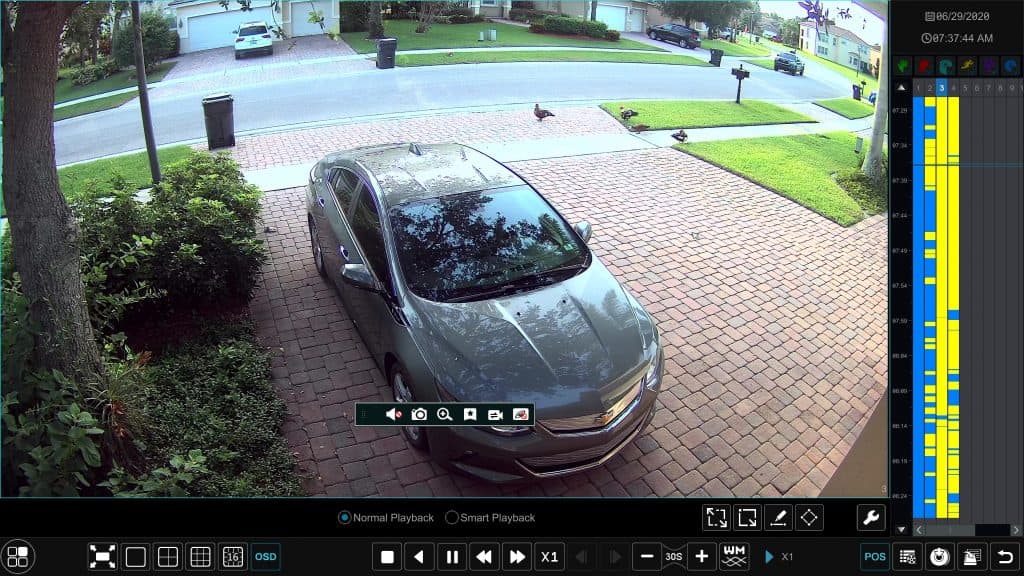 When you are playback of recorded video is running, you can double click on any camera view to switch to a full screen view of that camera.
Recorded Video Backup
During video playback, you can also export a segment of video to a USB drive.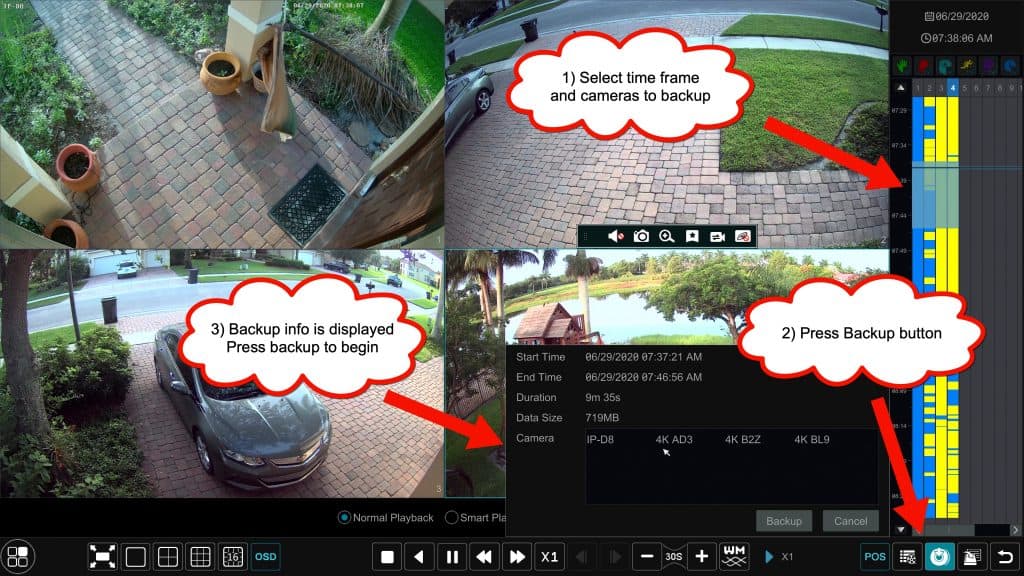 To backup a segment of recorded video surveillance footage.
Select the time frame and cameras that you want to backup using the timeline scrubber.
Press the backup / export button in the lower right.
The backup confirmation and information pop-up opens. Press backup to begin.
You will be prompt to select the location of the backup. If you have a USB drive inserted into one of the USB ports of the DVR, you will be able to select it.
Easy to Use System Navigation
The menu and navigation system on all Viewtron DVRs and NVRs is the same. Although I do not cover everything in this video and blog post, I do want to share a screenshot of the main menu.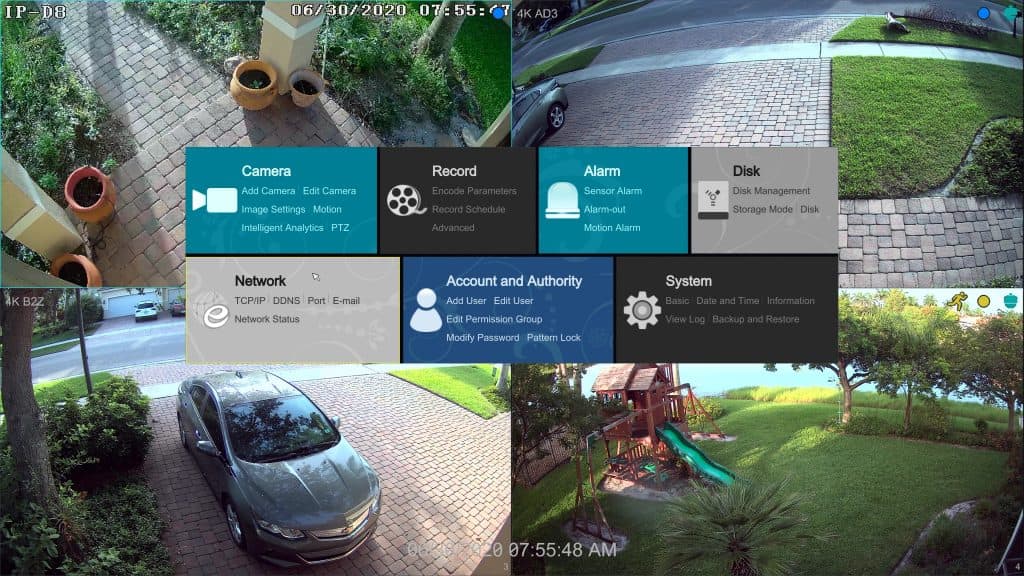 Here is a screenshot of the main menu system of the DVR. You can see that it is a very clean user interface and it is very simple to navigate and understand. I will be adding additional videos and blog posts to go into detail about the recording modes, alarm inputs / outputs, network / remote Internet setup,  user account management, and other system functions. Please subscribe to our blog if you would like to be notified when we post this type of content.
Remote Security Camera Viewing Apps & Software
Here are links articles, screenshots, and demo videos of the remote camera viewing mobile apps and desktop software that is included with all Viewtron DVRs and NVRs. These mobile apps and desktop software packages allow you to view your security cameras remotely and also search and playback recorded video surveillance footage.
Related Video Surveillance Products
Here are links to additional Viewtron surveillance system and other compatible products that CCTV Camera Pros supplies.
Need Help? / Have Questions?
If you have any questions about this article or I can help in any way, please email me at mike@cctvcamerapros.net.