4K Vandal-Proof Dome Security Camera
Watch this video to see the new 4K vandal-proof dome camera that I recently installed at my house. I replaced an old analog CCTV dome that I installed about 9 years ago. I was able to use the existing RG59 coax cable that was in place. The cable still works great!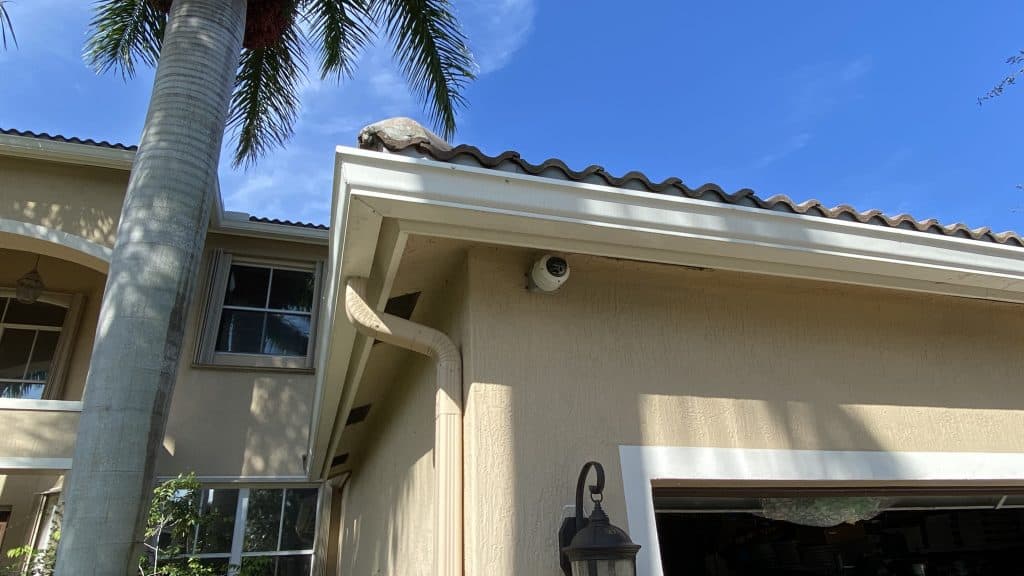 Here is a picture of where the camera is installed above the garage door on my house.
---
Surveillance Snapshots
Here are some snapshots. You can click on the images to see the full 4K ultra HD images.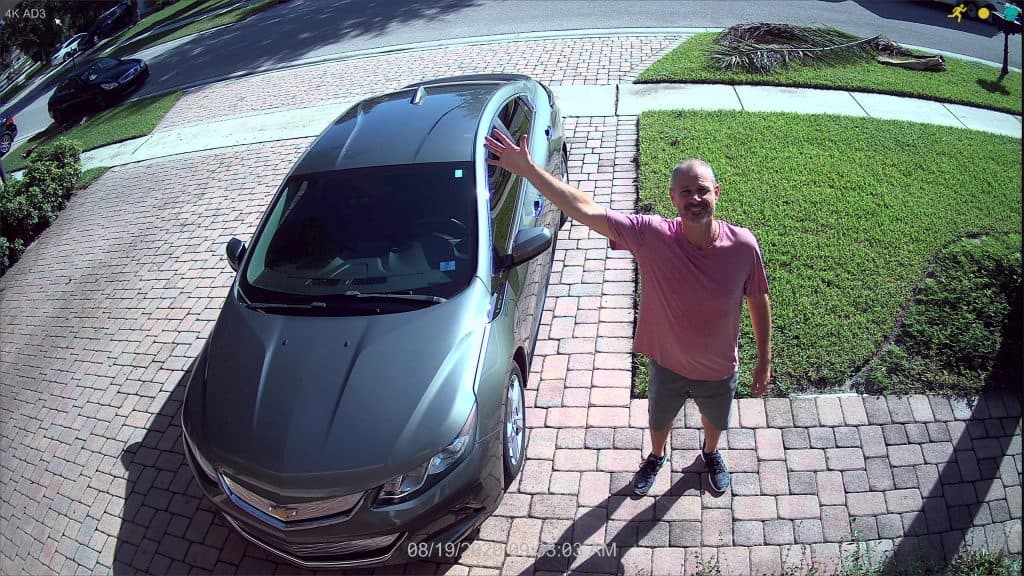 Here are a few still snapshot images that I grabbed from the video recording. This first was in strong day light.
This snapshot was obviously taken at night, and the camera's built-in IR night vision is on. My driveway does have some lighting from the coach lights on the garage and a near-by street light.
---

This is the Viewtron DVR that I am using. It is a 16ch hybrid security camera DVR that supports BNC cameras and network IP cameras. Both camera types are supported up to 8 megapixel / 4K resolution. I made this video last week to show customers how to connect an IP camera to the DVR.
This is an outstanding DVR for new installations and it is also great for system upgrade projects. It works with analog CVBS cameras which is great for customers that want to upgrade from an analog CCTV system to 4K Ultra HD by leveraging their existing coax cable.
---
The 4K-AD3 is a great security camera for home, business, and government installations. It is called a vandal-proof dome because the base is made of metal and the dome cover is hard polycarbonate plastic. It you punch this camera, the only thing that is likely to break are the bones in your hand. It is sturdy commercial grade construction and it is IP67 weatherproof rated.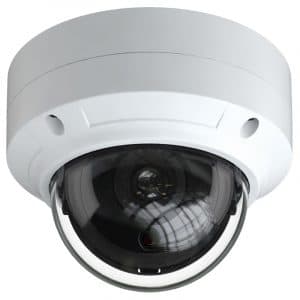 ---
Installation Mount Options
Besides being able to directly mount the base of this camera to a wall or ceiling, here are some of the optional mounts / brackets.
L-Bracket Wall Mount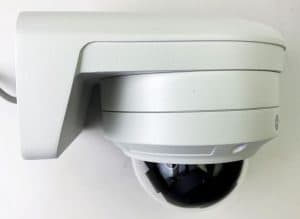 ---
90 Degree Pipe Style Wall Mount Bracket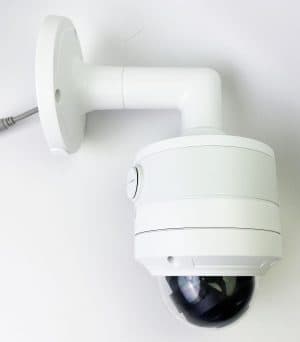 ---
Pendant Ceiling Mount with Pipe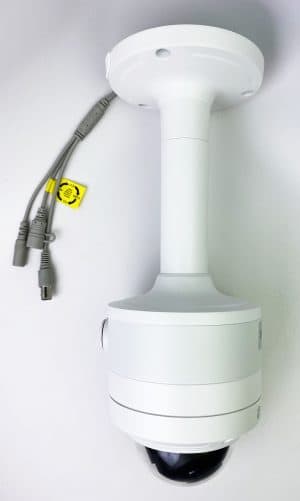 ---
Questions, Comments, Quotes
If you have any questions or comments, please email me here. The team at CCTV Camera Pros is also available to design custom systems using this camera and many others that we supply.
Thank you for reading this article!