License Plate Reader Camera System Monitors Illegal Dumping
Watch this video to see how CCTV Camera Pros uses a license plate reader camera and AI security camera to monitor for illegal dumping behind our warehouse.
The illegal dumping of trash in our rear parking lot happens fairly often and I would like to try to capture the license plate of who is doing this. This is what I did to setup our existing Viewtron ALPR system (automatic license plate reader) to attempt this.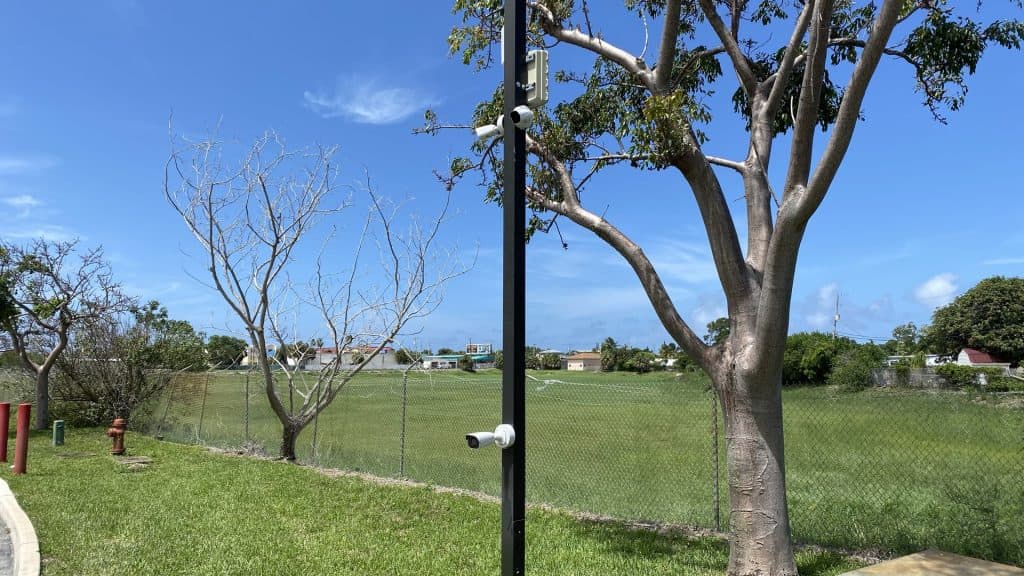 This is the existing ALPR camera system that we have installed behind our warehouse. The LPR camera is the one mounted low on the pole. The two cameras that are mounted up high are overview cameras. We this model Viewtron AI camera for both overview cameras. The vehicle object detection provided by the overview cameras helps with the overall reliability of the system by detecting vehicles as they pass through the detection zone. These are 4mp resolution IP cameras, so they also provide really nice HD video overview of the entire area as vehicles drive through.
These cameras are connected to a Viewtron IP camera NVR via a wireless bridge. The Viewtron NVR records the video from these 3 cameras and several others at our warehouse. You can learn more about the wireless camera system setup here.
AI Camera Object Detection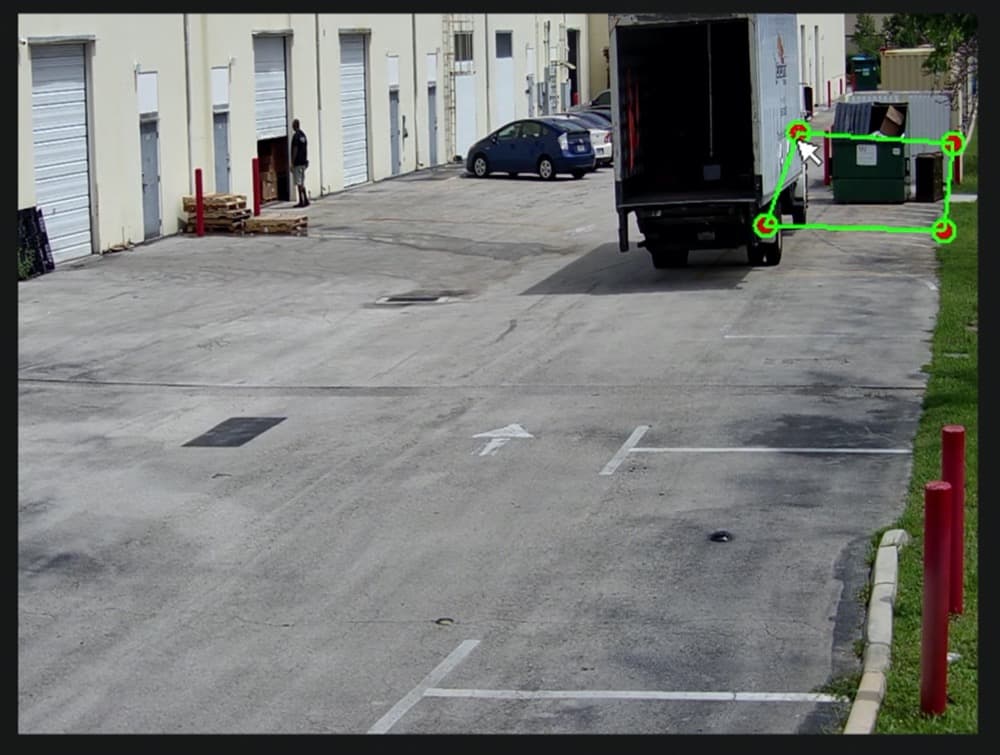 This is a close-up of the object detection / intrusion zone setup on the Viewtron NVR. I drew an intrusion zone around the dumpster where the illegal dumping has been taking place.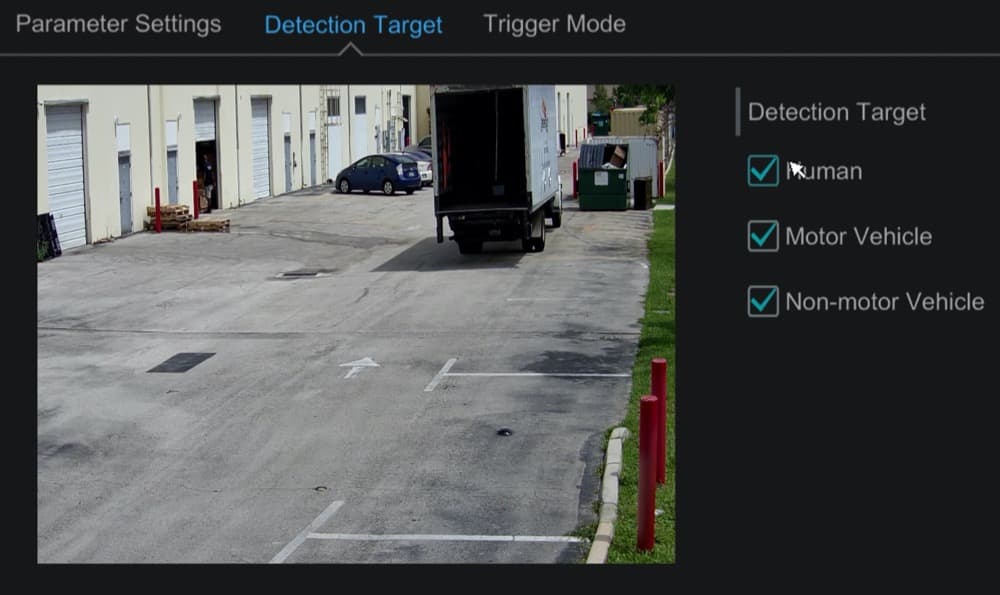 I setup the object detection for humans / people, motor vehicles (cars and trucks), and non-motor-vehicles (bicycles). If any of these object types intrude into that region, an event will be triggered and bookmarked on the NVR. This makes is easy to review recorded events.
---
ANPR / ALPR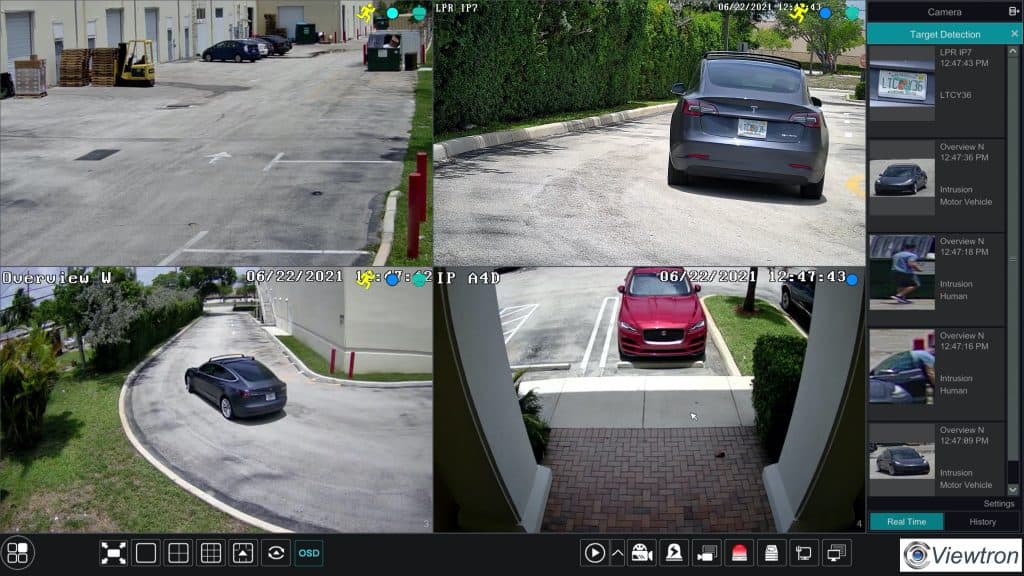 I did not need to make any modification to the existing ALPR (automatic license plate recognition) software setup. ALPR is also referred to as just LPR software. You can see the LPR-IP7 camera display in the upper right quadrant. You can see in the target detection display pane on the right. This displays the LPR and object detection events in real time, as they occur. Notice that the software is working to successfully identify license plates.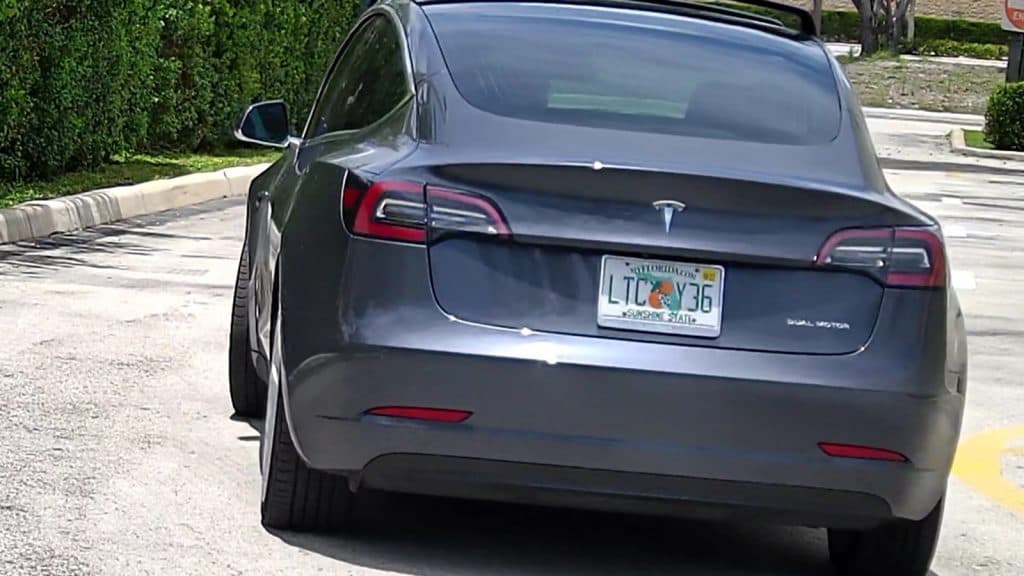 Here is a close-up of the license plate capture on the Viewtron NVR while I was testing this system. You can see that the license plate numbers are recorded very clearly.
AI Event Search & Playback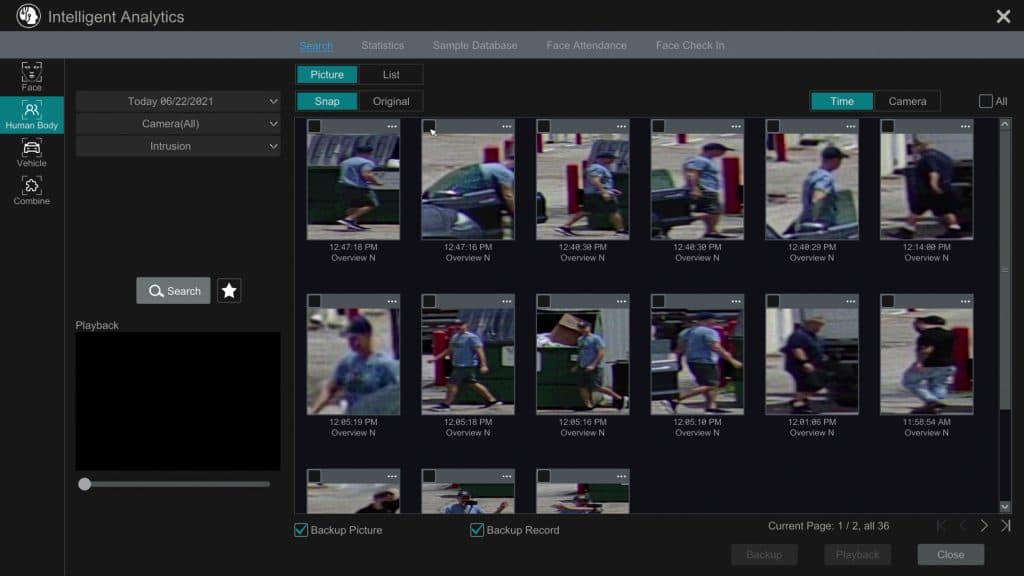 Searching for AI object detection events that occurred is very simple on Viewtron NVRs. The above screenshot shows the Intelligent Analytics screen. This is how you search for events. On the left, I select the timeframe, camera(s), and event type that I want to search for. Snapshot thumbnails are displayed in the search results. I can then select one of more thumbnails and playback the video surveillance recording of that event.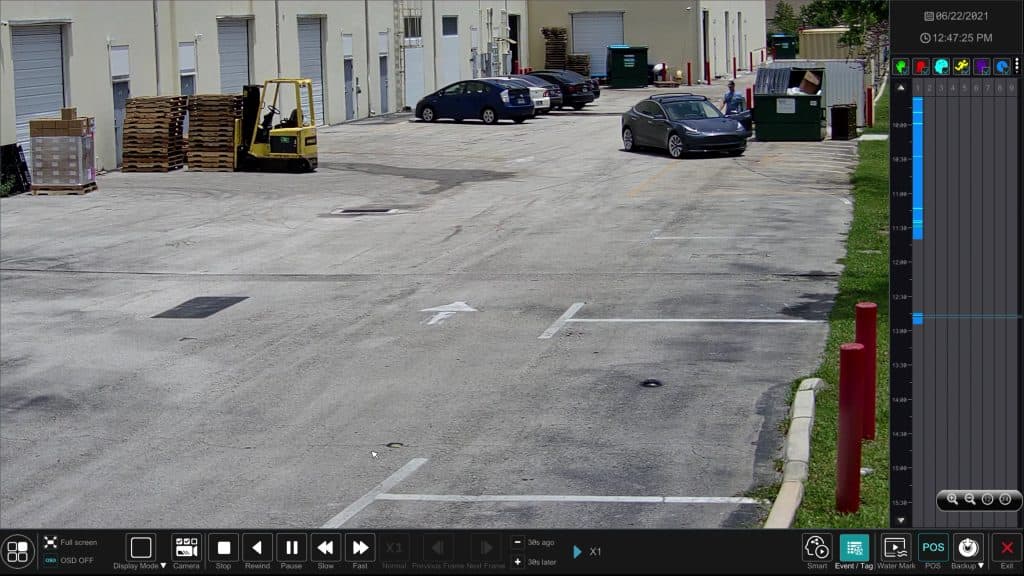 Here is the recorded video playback of the intrusion detection event that was captured during my setup / testing.
---
Project Next Steps
I will be monitoring the events captured by our system by checking for any object detection events around our dumpster that occur after business hours. I will post anything interesting that I find in a future video and blog post.
---
License Plate Reader ALPR & AI Camera Videos
You can find additional video demos on these pages.