Why HD CCTV Security Cameras are Better than Network IP Cameras
Recently, I was contacted by a customer who was looking for the best video surveillance system to monitor his commercial office buildings. He told me that he wanted to use network IP cameras and a network video recorder (NVR). Based on his requirements, I suggested that he consider using an HD CCTV camera system (AHD cameras) instead of an IP camera system and it got me thinking about why I like HD over coax cameras systems better (in most cases).
---
Important IP Camera Update
As of today – 3/18/2021, I am updating this blog post with some new information in regards to comparing analog CCTV cameras vs network IP cameras. Please watch the below video for the latest update on my thoughts. You can read my latest blog post on Why I Upgraded My BNC Security Camera System to Network IP here.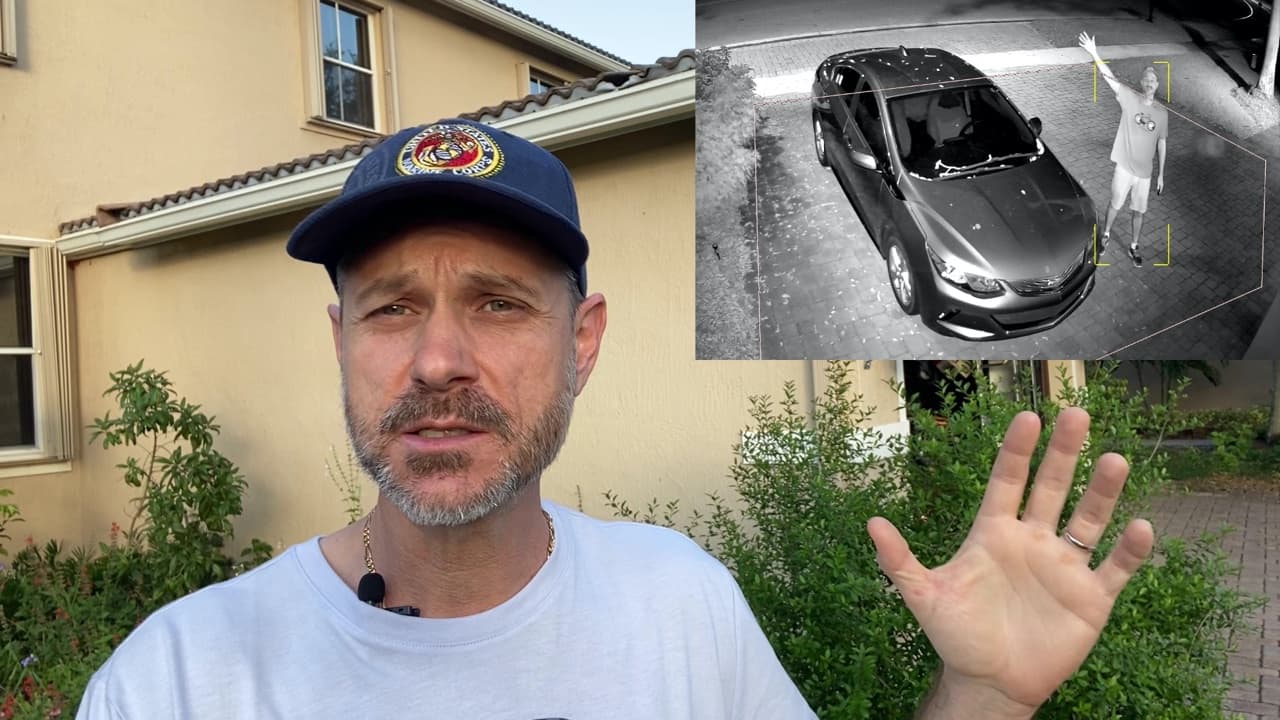 My original article from 2017 continues below, but as you see my opinion is different now. Also, if it does make sense for you to use HD coax cameras, I now recommend these Viewtron hybrid BNC DVRs, which work with BNC cameras up to 4K resolution and network IP cameras.

---
If you are not familiar with what HD-CCTV is, it refers to high definition security cameras that use coax cable to transmit high definition surveillance video. There are a few different HD over coax security camera types. AHD cameras and HD-TVI cameras are the two types that I recommend. You can learn more about AHD and HD-TVI in these articles.
Surveillance System Requirements
The customer provided the following information and requirements for his system.
We are looking into getting an IP/NVR Camera System, however, please tell me is there is different / better solution that will fit our needs. We want to get the best value and not over-spend.
There are 4 different buildings in our area (each of them 200 ft long).
In total, we need 5 outdoor/weatherproof cameras.
We are going to have 3 cameras near the area where we want the DVR installed – within 200 feet.
The other two cameras will be 400ft and 600ft away from DVR location.
We need to be able to connect/view our cameras from any Android phone and Apple phone.
Why I think HD-over-Coax Camera Systems are the Best Choice
I highly recommend an HD-over-Coax security camera system with this iDVR-PRO DVR to this customer. Read below to find out why.
Outstanding Video Quality
The video recording quality using HD-CCTV cameras connected to a high quality DVR is outstanding. Watch this video to see recorded video surveillance footage captured using 2 AHD and 2 TVI cameras recording to an iDVR-PRO DVR.
Please be sure that you select 1080p video resolution in the video player so that you can see the best quality video.
Siamese Coax Camera Cable vs Network Cable
Some TVI and AHD cameras are available in dual voltage, which means that installers can use either a 12V DC or 24VAC power supply to power them. The cable for 24 volt AC power can be run much further than 12V DC and PoE (power over Ethernet). By using 1080p AHD cameras that support 24VAC power, you can run both video and power to your cameras using RG59 Siamese cable up to about 700 feet.
Please note that the exact distance depends on how much power the camera draws and the gauge of the power cable. Installers can use this voltage drop calculator to measure the exact distance that power can be run to low voltage cameras.
This complete wiring guide for RG59 Siamese cable will show you how to use RG59 with 24VAC cameras using a power supply box or individual power supplies.
These are the cameras that I suggested to this customer. Both model are completely weatherproof and support 24VAC.  It's a matter of customer preference to choose between a dome or bullet style housing. You can find additional dual voltage / 24VAC AHD cameras and dual voltage / 24VAC TVI cameras on these pages.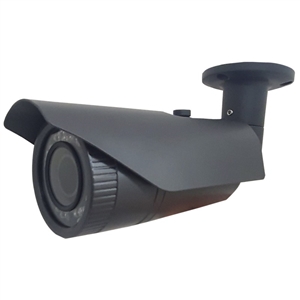 https://www.cctvcamerapros.com/1080p-HD-CCTV-Camera-p/ahd-bl5h.htm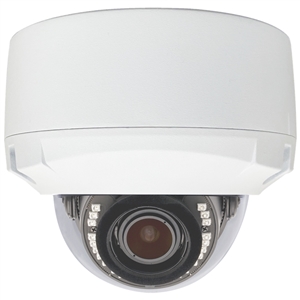 https://www.cctvcamerapros.com/1080p-Security-Camera-p/ahd-ad24h.htm
What are the best mobile apps?
Just about all customers have the requirement of viewing their security cameras remotely from iPhone and Android apps. Almost all DVRs and NVRs include apps, however, not all are created equal.
I have tested LOTS and LOTS of apps over the past 8 years (since the first iPhone came out) and I can honestly say that the iDVR-PRO Viewer app is among very best. It is one of the main reasons that my company, CCTV Camera Pros, developed the iDVR-PRO DVR product line. The apps are just awesome. Please see for yourself by watching this demo video.
Please be sure that you select 1080p video resolution in the video player so that you can see the best quality video.
The interface for Android app is exactly the same as iOS. Android and iPhone both support live remote camera viewing as well as remote search / playback of video recorded on the DVRs hard drive. You can learn more about the apps on these pages.
https://ww.cctvcamerapros.com/View-Security-Cameras-iPhone-App-s/970.htm
https://ww.cctvcamerapros.com/View-Security-Cameras-Android-App-s/973.htm
HD Analog Cameras are Simple to Install
Network IP cameras essentially are mini-computers. They have their own operating systems / firmware (which typically needs to be updated over time) and they use a built-in network video server to transmit video over Ethernet. Just like a computer, each IP camera must to have its own IP address. Because of this, IP cameras generally require some network maintenance and take more time to setup.
AHD and HD-TVI security cameras are "plug and play" and more suitable for DIY installation. They also save considerable time for professional installers. Installation consists of simply connect the coax cable from the camera to the DVR and plugging the camera into a power supply.
iDVR-PRO Interface is So Easy to Use
Whether you choose a coax-type DVR system or a network IP camera system, you must make sure that the user interface of the recorder is easy to use. This varies greatly from manufacturer to manufacturer for both DVRs and NVRs. Watch this video to see how simple the iDVR-PRO interface is to use.
Please be sure that you select 1080p video resolution in the video player so that you can see the best quality video.
HD CCTV Costs Less
HD CCTV equipment typically costs less than IP camera equipment both to setup and maintain. In most cases, HD over coax type surveillance systems are a better choice both for DIY and professional installations because of the ease of use, lower cost, and high quality. There are situations where I do recommend IP cameras, but more times than not, I recommend HD-CCTV.